Sometimes, girls don't really care about the engine. They just care how the car looks. For that reason, I am going to give you 7 cute accessories for your car…
---
7

Jessica Galbreth "Moon Dreaming" Universal-Fit Plasticlear Front Floor Mats - Set of 2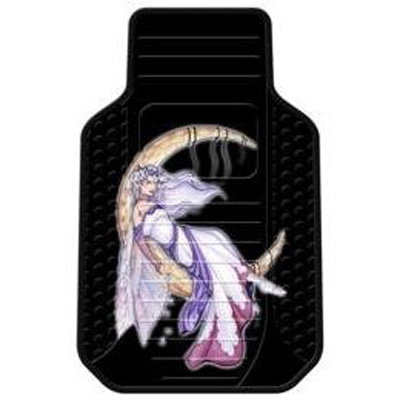 Price: $25.04 at amazon.com
Great floor mats. I think these are really cute. Although, the problem here is I would not want to put my feet on them.
---
6

La Bella Luna (Jessica Galbreth) 6" X 8" Decal – Holographic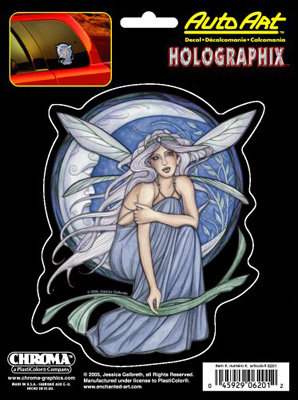 Price: $4.08 at amazon.com
I believe every car needs at least one cute decal. This is a La Bella Luna holographic decal. Don't you think it would look cute on your car?
---
5

Spoiled Rotten Auto Coaster, Single Coaster for Your Car
Price: $1.89 at amazon.com
Do you know how your cup holder gets all moist when you set a drink in it? You know, from the condensation. Well, these auto coasters will soak up that condensation. 4.
---
3

Amy Brown Faery Bucket Seatcover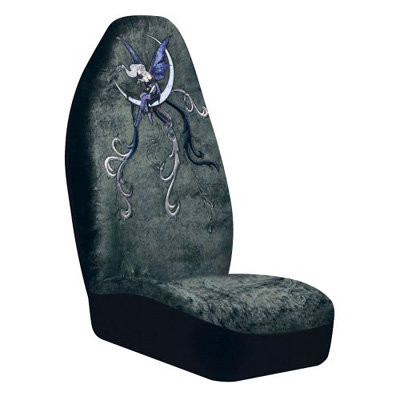 Price: $21.95 at amazon.com
Every car needs to have a nice seat cover in it. The seat cover can mean a world of difference in a vehicle. This Amy Brown Faery Bucket Seatcover will be sure to rock your world.
---
2

9pc Safari White Zebra Tiger Print Car Floor Mats, High Back Seat Covers, Steering Wheel Cover & Shoulder Pad Set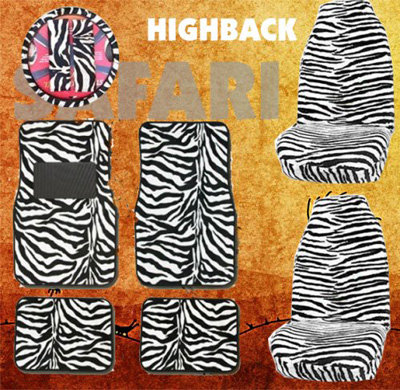 Price: $44.95 at amazon.com
Wow, look, this is 9 pieces. It comes with everything you need in your car. If you like zebra print, then you are going to like this. I think $44.95 is a great price for all of this.
---
1

Swarovski Rose Crystal on Chrome - Paws - License Plate Frame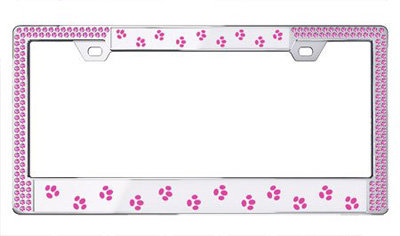 Price: $79.95 at amazon.com
I know, this is a bit overpriced for a license plate frame, but if you like to ride in style, then this should be on your list. I like this Swarovski rose crystal on chrome with paws on it. What do you think?
Aren't all of these so cute? There are so many different accessories that one can choose from, so it's hard to choose just one. Sometimes, it's fun to mix things up and choose multiple ones. Out of the 7 cute accessories for your car that I have listed here, which ones are your favorite?
More
---
Comments
Popular
Recent