Designer accessories, the kryptonite of women across the world. We spend hundreds, nay thousands, on little trinkets made by designers that we could get elsewhere for less. And why? Because it's totally worth every penny! The following are my picks for the top 7 cute designer accessories!
1

Emilio Pucci Metal Arm Sunglasses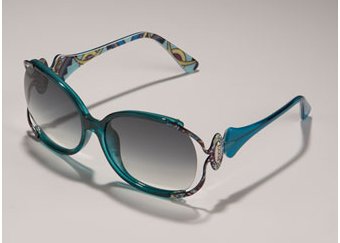 Price: $385 at neimanmarcus.com
I have a very soft spot in my heart for Emilio Pucci. The colors are bright, the accessories are cute, and don't even get me started on the shoes. But let me tell you this is the one Pucci item that I would drop almost four hundred dollars on without even thinking. These cute sunglasses are so vibrant and so… spring! They're perfect for the warmer months and they're perfectly adorable!
2

D&G Five Chain Charm Necklace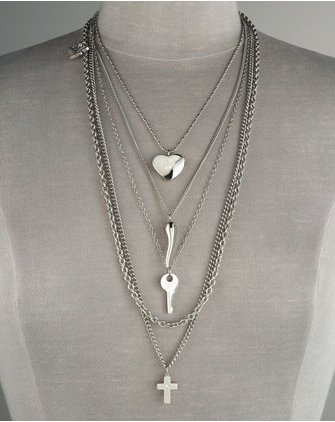 Price: $250 at neimanmarcus.com
This charm necklace is large and in charge. But, it's also very detailed. Look very closely at the heart and key and you'll see the little D&G engravings. With this necklace you're not only paying for an amazing piece, you're paying for detail! And it would do perfectly with a laid back outfit like skinny jeansand a basic white tee!
3

Juicy Couture Straw Sun Hat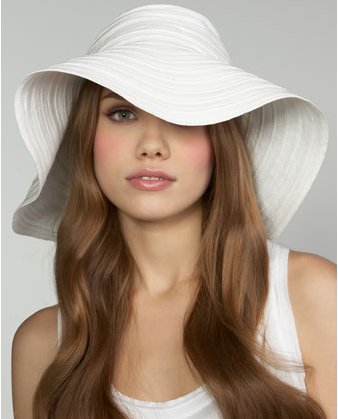 Price: $68 at neimanmarcus.com
This hat is so retro-chic, it's ridiculous! I feel like when I put it on I should have on a Jayne Mansfield type hot bikini and just lay around the beach while boys bring me bottles of Coke. But once you shake that fantasy out of your head, you still have the cute hat to hang onto!
4

Kate Spade Yellow Cluster Pearl Ring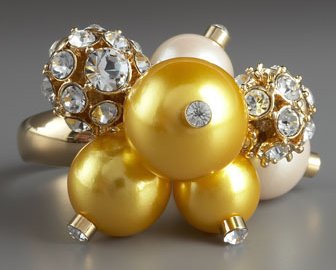 Price: $95 at neimanmarcus.com
At first I wasn't sure if this ring was cute or not but then, it grew on me. After a few minutes of looking at it, you'll see that what you thought were flaws in the ring are actually unique qualities that make it great. The color for example is not my favorite but what other color could it be? And the clusters though they don't match, look great on my finger! And best of all, they're pearls. What girl doesn't love her pearl necklaces and rings!
5

GB Couture Emily & Ashley Leather Flower Earring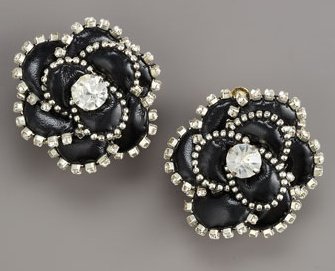 Price: $115 at neimanmarcus.com
These earrings are so unique, that they make a great fashion accessory. You can't really tell that the flowers are made of leather until you get a closer look. But, they are and they're the perfect size. They stand out without overpowering and making your head look like it's got big black flowers hanging from it. They're also pretty light considering their size!
6

Fendi Embossed Mother of Pearly Watch, White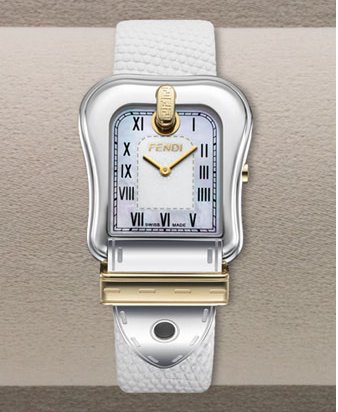 Price: $595 at neimanmarcus.com
I am really loving that Fendi is making watches that look like belt buckles. Belts are possibly my favorite accessory and these watches are all so quirky and cute but this is by far my favorite. It's white so it goes with just about everything and, I love the texture of the band. It has little circles that pop out a little, kind of like snake skin but different and it feels pretty cool when you rub your thumb over it!
7

Alexis Bittar Mulberry Bracelet, Large
Price: $255 at neimanmarcus.com
This is just about the coolest bracelet I have ever seen. I love the frosted glass look, and the crystals? Real Swarovski. I also really like that it's not bulky and doesn't move too much on your arm. There's nothing I hate more than a bangle that slides all the way down your arm every time that you move.
Well ladies, hopefully I haven't caused you to make too big of a dent in those pocket books! Can you think of any other designer accessories that are really must haves? What do you think of the ones above? Let me know down below!