I love the nautical trend. Nothing makes me feel more Summery than sailor stripes, badges and wedges, and the trend is huge this season! From clothes to home decor, everything is nautical inspired, and I can't wait to channel this trend into my wardrobe, and my home. I've been searching for the hottest pieces to buy, and here are my top 7 fabulous nautical pieces...
1

Vera Moda Nautical Cardigan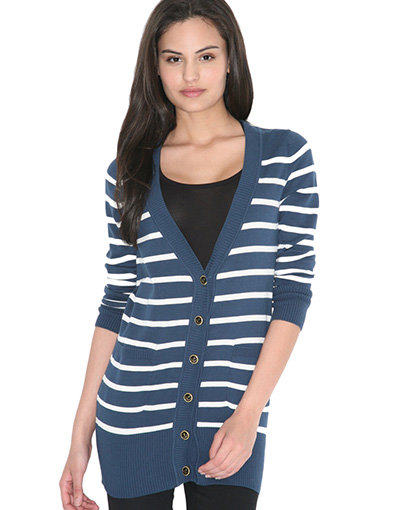 Price: $33 at asos.com
This cardigan is perfect for adding a nautical edge to an existing outfit, and looks especially amazing over black skinny jeans and a cami. It looks great open and is warm enough to be worth wearing without being far too hot for Summer... I've dressed mine up with a glitzy anchor brooch and some high heels, it looks great!
2

Oasis Nautical Jersey Scarf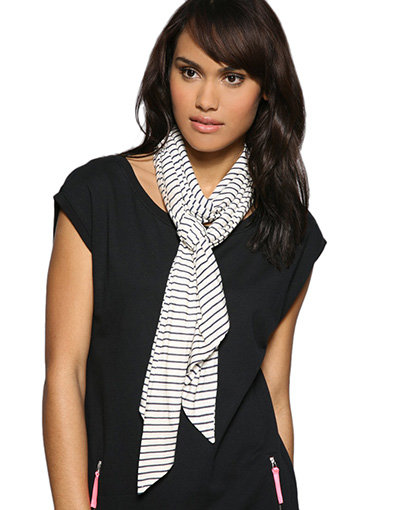 Price: $27 at asos.com
I love this jersey scarf. It feels gorgeous, it's just nautical enough to meet the trend but won't overpower your outfit and it adds an instantly chic feel to any day. Whatever you are wearing, this scarf needs to be involved. Don't need a scarf? Try it as a belt instead. Sorted!
3

Motel Nautical 2 in 1 Stripe Dress

Price: $76 at asos.com
This dress is perfect. The skirt has a great retro feel with the row of buttons, and the bright red top is a great contrast... all it needs is some great heels and sexily messed up hair and you'll be right on trend. The nautical trend sorted, with just one purchase? Effortless.
4

Motel Nautical Patchwork Stripe Cardigan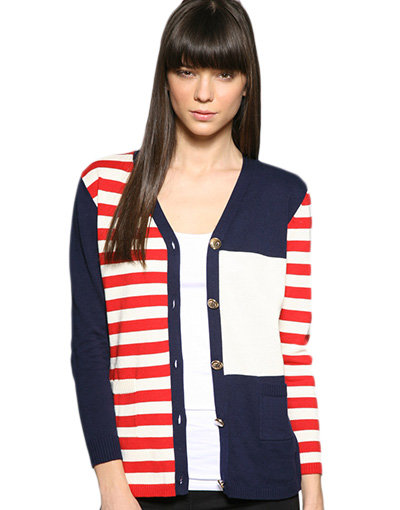 Price: $67 at asos.com
Keeping with the retro trend, this cardigan mixes stripes and block colours with long sleeves, and gold toned buttons... it's great! Give it a sexy and modern update by wearing it over a black structured mini dress, and with super high heels. A gold chain belt around the mini looks divine, too...
5

Moschino Nautical Trim Contrast Bikini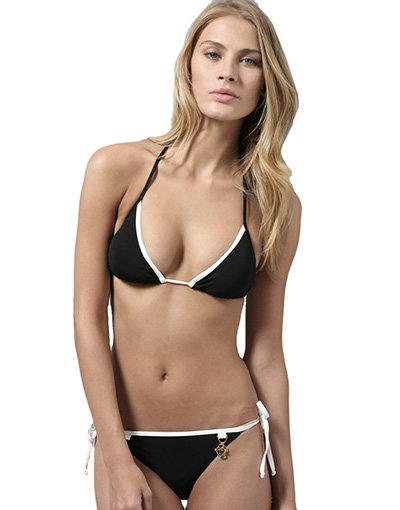 Price: $199 at asos.com
This bikini is super cute! I love the black/white contrast, and the lock charm is the perfect finishing touch... it's easy to wear, and looks great. The tie sides make it so flattering... it's the perfect swimsuit for this season! Team with red heels for by-the-pool chic.
6

Ally Capellino Freddie Nautical Striped Shopper Bag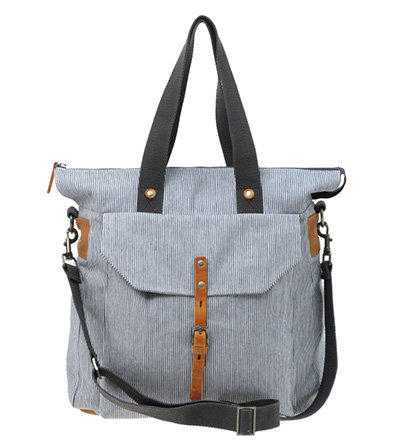 Price: $304 at asos.com
This super cute shopper is right on trend, and looks great worn with denim! The washed out look is huge right now, and the buckles and chains give it an amazing look. It's got so many pockets, too.. .it's perfect for work, shopping or play, or even picnics!
7

ASOS Nautical Stripe Cardigan

Price: $50 at asos.com
Want to do nautical without the blue and white? This ASOS cardigan is perfect. It's carefully tailored to fit amazingly whether done up or not, and its made of super soft cotton which feels gorgeous against your skin. It's the colours which make it unique, though, the red and black looks great against white summer dresses or jeans. It's gorgeous!

I've got the nautical bug badly, and I've worn my scarf every day since I received it! It's one of those timeless trends which looks chic and classic, and I love the colours, too. Now I just need to hunt out some nautical themed home decor... Have you spotted a gorgeous nautical piece? Please share it with me!