The military theme is set to stay huge this year, and what better way to wear it then in a super cute jacket? I saw them all over the catwalk at fashion shows, and they will stay huge throughout 2010... lucky for me, as I love the trend! I've been searching through the shops to find some styles I like, and here are my top 6 cute military jackets so that you can rock the trend...
1

Vila Military Jacket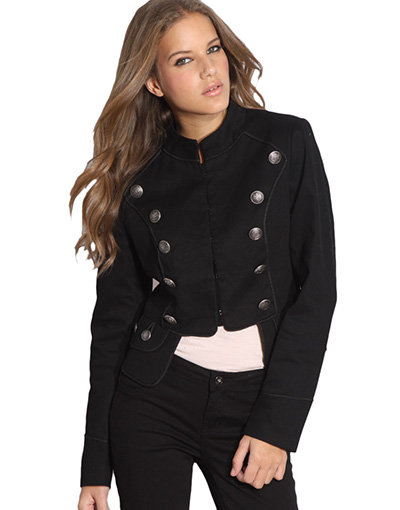 Price: $76 at asos.com
This super cute jacket is right on trend, mixing the cropped look with military stylings, and gorgeous silver buttons. The black colour means it goes well with anything, but it looks amazing with denim, and even khaki shorts look hot! The back has some super cute detailing, too.
2

Vila Sasa Denim Military Jacket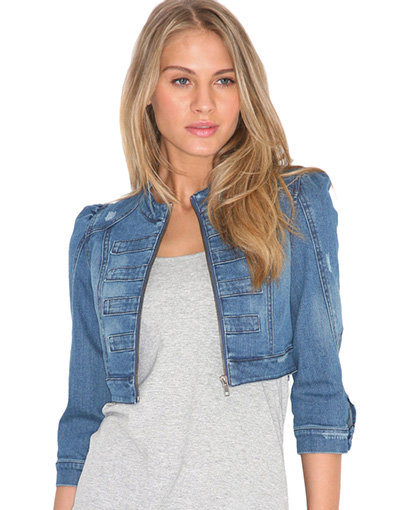 Price: $42 at asos.com
This jacket combines so many trends! Denim is so hot right now, and the cropped look is definitely in. Wearing it in a jacket means you don't have to bare any flesh, always a winner if you are self conscious about your stomach, and I love the military detailing on this...they are so delicate, yet so masculine! It's super flattering too, being cropped in just the right place and panelled to give a brilliant silhouette. A military wardrobe essential.
3

Vero Moda Military Jacket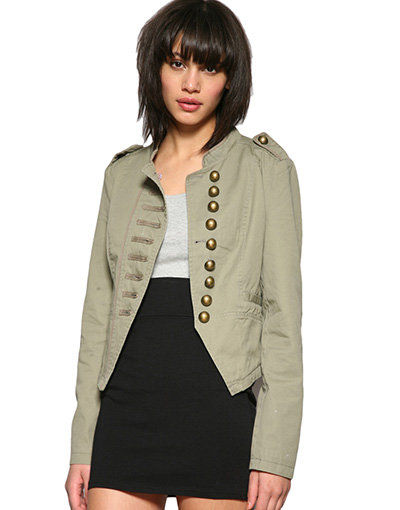 Price: $76 at asos.com
Want to rock military over a mini dress? This long line jacket is the perfect way to do it, as it's cut in a flattering shape that would look great over a body con dress! It's also perfect for wearing over a cute Summer print dress, as it's just masculine enough to contrast a pretty print. I can't resist the great buttons and pockets, too!
4

Mango Double Breasted Military Jacket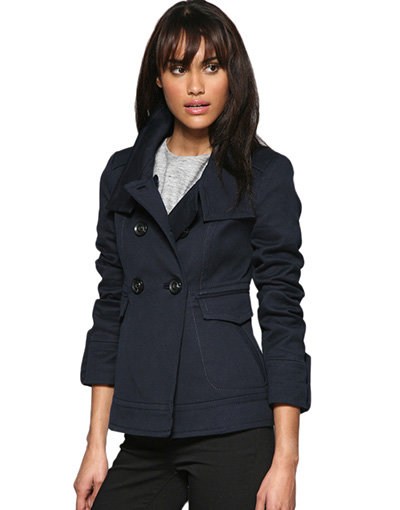 Price: $145 at asos.com
This is the perfect jacket for wearing over a suit, as it combines military detailing with a panelled blazer, which is both flattering and smart. It's also very cosy and warm, and it made me look a lot taller, too! I love the high neck, which is perfect for protecting cute necklaces in the rain, and it looks divine teamed with heels and jeans for casual chic. A wardrobe must have.
5

Pepe Jeans Military Leather Jacket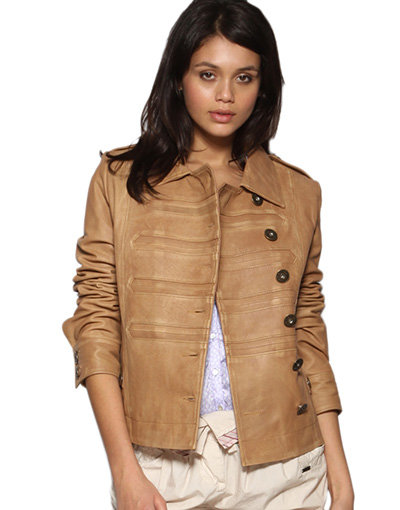 Price: $290 at asos.com
This jacket screams sexy military vintage style, and I really want one! I tried one on at a stylist friends house, and didn't ever want to take it off... it'd go well with anything, and the leather is so soft! My favourite look is to team this with khaki shorts, an embellished dress and sky high heels, but it also looks quirky and cool teamed with a sexy print mini, or dressed down with jeans. It's perfect!
6

Soaked in Luxury Velvet Collar Military Jacket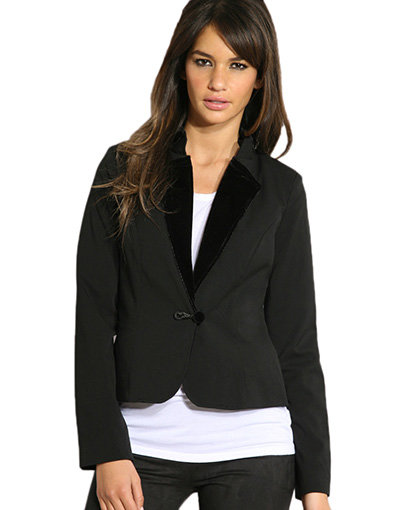 Price: $54 at asos.com
This jacket is a unique take on military, teaming masculine shaping with a deep V neck, velvet and a cropped styling, to create a feminine take on military. It looks great with leggings and a long tee for a leg lengthening look, or team with a mini dress and play up the feminine look. The back has a pinched in middle, which is super flattering. Gorgeous!
The military look can look great teamed with other looks, but it can be really hard to get right, too. A friend of mine recently invested in high waisted plaid trousers, convinced they'd look great... unfortunately they just looked like she'd raided her Granddad's wardrobe. Jackets are the perfect way to wear the trend without risking anything, and these ones are super cute! Have you found a gorgeous military jacket? Please share it with me!