Now that it's heating up outside, it's time to ditch your heavy winter coat for something a little lighter, and there really is a lot of choice this season! From tiny denim jackets to big trenches, there is something to suit every budget, wardrobe and weather, and they are all gorgeous too. How will I ever choose between them!?
---
1

Studded Denim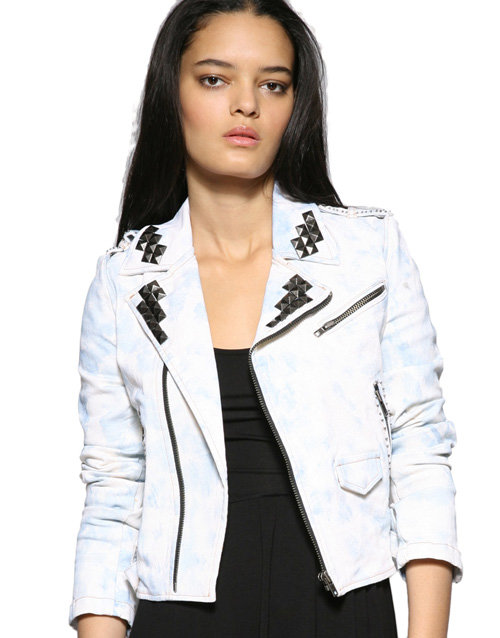 Price: $205 at asos.com
Studs are big this season, and if you don't fancy a studded bag, how about a studded jacket? Denim jackets have been edited to make them so much more flattering, and the studs are a modern upgrade... denim goes with anything, too, so it's perfect for adding a biker chick edge to a floral dress.
2

Pack a Parka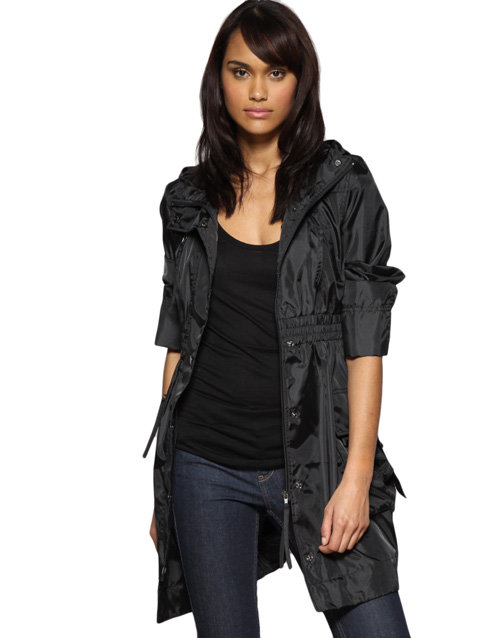 Price: $51 at asos.com
Do you remember Parka coats the first time round? This time they are so much nicer! With a shirred waist to show off your shape, they are long enough to keep any outfit dry and look so classy, too. And they pack away into a small bag, which will easily fit in your handbag! What more can you want?
---
3

Tie Dye Blazer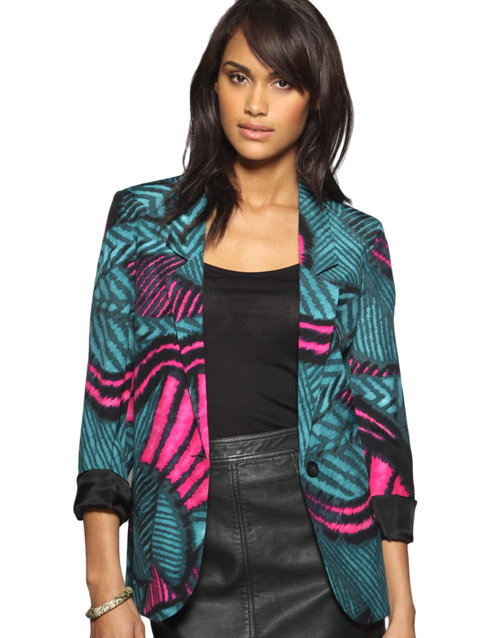 Price: $102 at asos.com
Tie Dye is big, but wearing a tie dye outfit takes a lot of confidence! If you aren't quite ready to invest in some printed trousers, use this blazer to update your look instead. It looks dreamy combined with a monochrome outfit, and goes amazingly with denim too... the possibilities are endless!
---
4

Slouch Blazer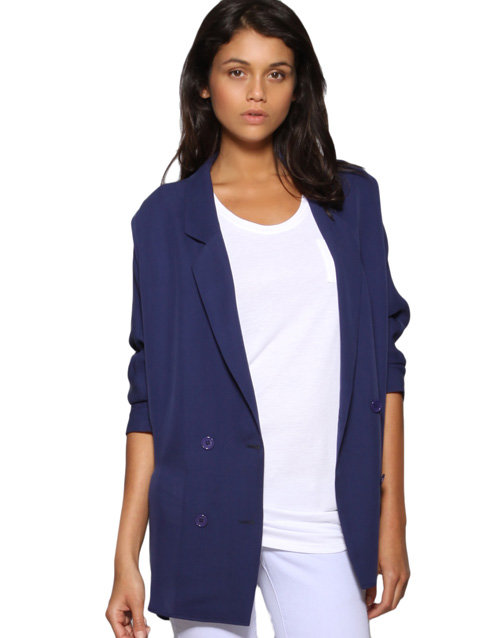 Price: $111 at asos.com
The masculine look is still very big, so try teaming an oversized slouch blazer with a cute outfit and some super high heels for an extra cute look! The deep V neck makes it very flattering, and the silk is super soft to the touch... I love just snuggling up in mine!
---
5

Printed Trench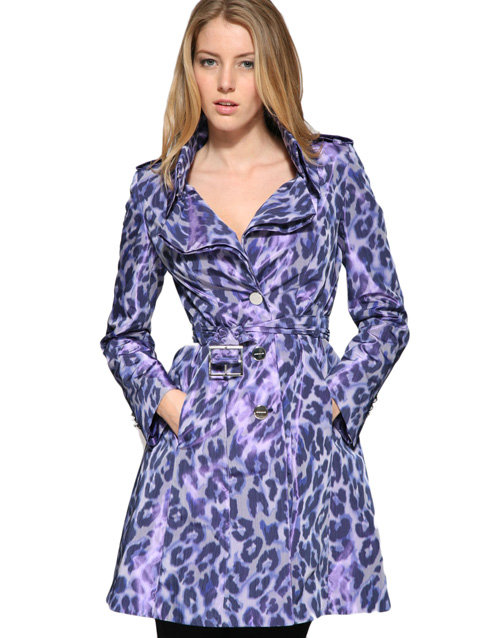 Price: $425 at asos.com
I am in love with this coat. The leopard print looks gorgeous in that colour, and the coat itself looks so comfy... I love the wide collar, and the flattering shape. I love the buttons, too! Wherever you are, this is the coat to be wearing in the rain!
---
6

Leather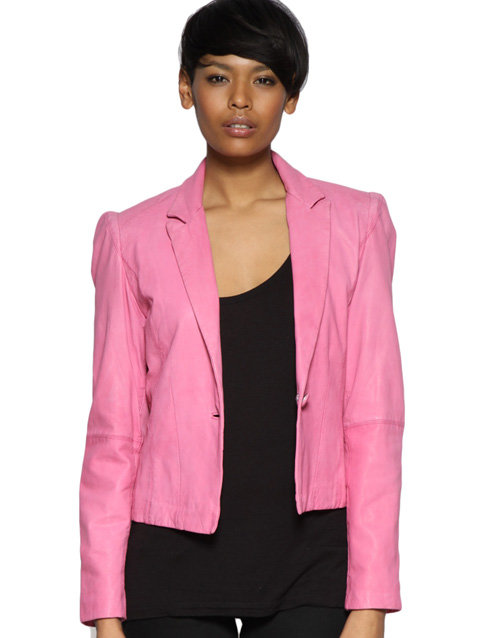 Price: $427 at asos.com
Leather is going to be huge, and I love this pink take on the look! It gives the jacket a unique and feminine charm, and the statement style of the jacket make it the perfect finishing touch for almost any outfit. Whether you are at work or at play, this is the jacket for you!
---
7

Cropped

Price: $170 at asos.com
Have you got a stomach to die for? Cropped jackets are everywhere, and look great worn over a longline vest with heels and jeans, or dressed up for a night out. It's so easy to incorporate other trends into this, too... for example, this gorgeous jacket is leather, and cropped. And it's made by Kate Moss, so you know it will look superb!

Whatever your style, there is the perfect jacket for you, and they all look so good! I can't wait to get my hands on a cute leather jacket, and I'm in love with the leopard print trench... it instantly transforms an outfit! And with a coat like these, who cares if it rains...Have you got a favourite coat, or do you have a style tip for wearing one of these styles? Please let me know!
---
Comments
Popular
Related
Recent