Okay, so I didn't expect to ever wear tie-dye. I missed the 80's trend, and always thought it was one of those trends which was never coming back. It looks like I was wrong! From celebrities to designers, the glam tie dye look is everywhere at the moment, and there's certainly no avoiding it! I've been hunting out the best looks and here are my top 7 ways to get the look...
1

Philip Treacy Tie Dye Beret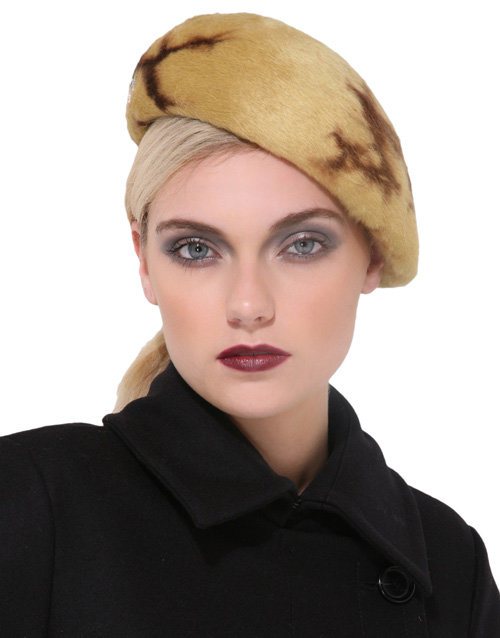 Price: $172 at asos.com
Not feeling brave enough to invest in a full tie dye outfit? This beret looks chic and retro, featuring soft neutral colours and a cute charm pendant. Pair it with a neutral blazer and look chic! This really is an effortless way to try this look. My friend owns this, and I've been stealing it all week... you wouldn't believe the compliments I've had!
2

RingSpun Contrast Tipped Ombre Tunic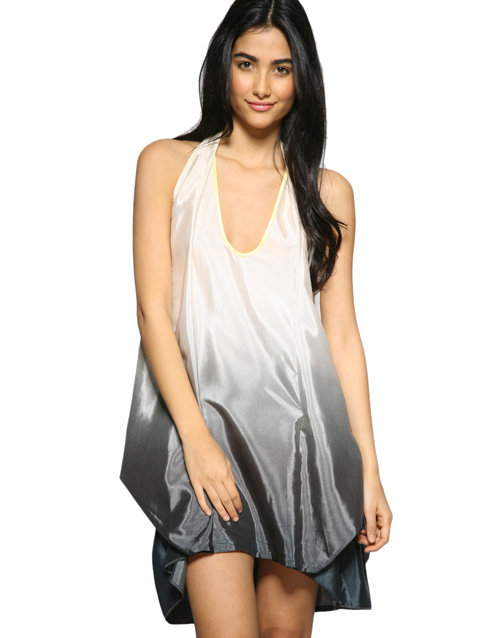 Price: $136 at asos.com
This is one trend I was a bit shy about trying but the dipped tie dye effect of this dress looked so good that I had to try it! Surprisingly, it looks very chic and everyone has told me how great it is. I've been a walking advert for tie dye! This dress doesn't need much help to glam it up, so keep your legs bare, wear black heels and rock the natural look. Stunning!
3

Pepe Jeans Rainbow Smocked Dress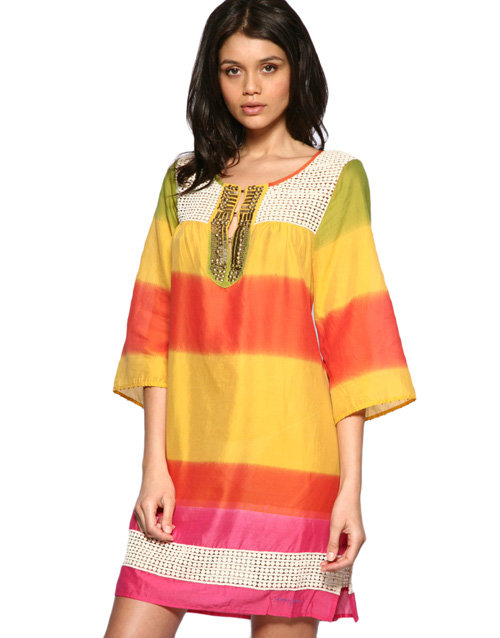 Price: $153 at asos.com
Celebs seem to love this Pepe Jeans dress, which features a stripy tie-dye effect in bright colours. It's fairly shapeless left alone, but a great belt around the middle gives it a more distinct shape and jeweled heels finish the look! It's made of soft jersey which feels divine on the skin and I love the embellished neckline and hem.
4

Supertrash Chiffon Tie Kaftan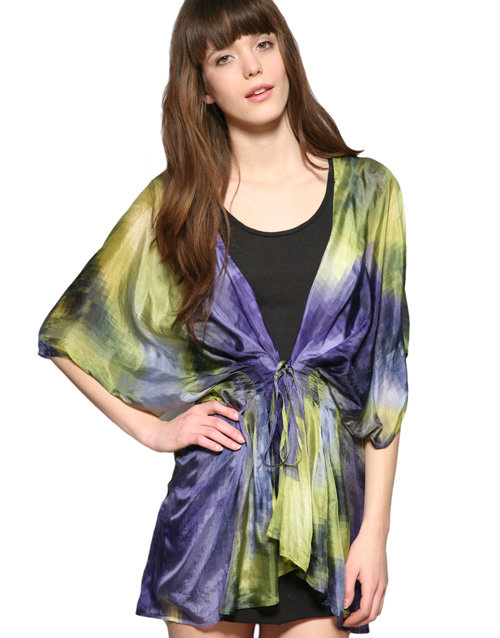 Price: $153 at asos.com
This kaftan is the perfect way to inject some tie dye into your outfit without doning a tie dye print dress. It's super soft and gorgeous to feel and the sheer greens and blues give it a very summery feel! The waist is fitted to ensure it doesn't hide your shape, and it looks divine tied over a mini or vest top and jeans or even fancy shorts for that matter. A simple yet sexy way to wear tie dye!
5

Sea Folly Bikini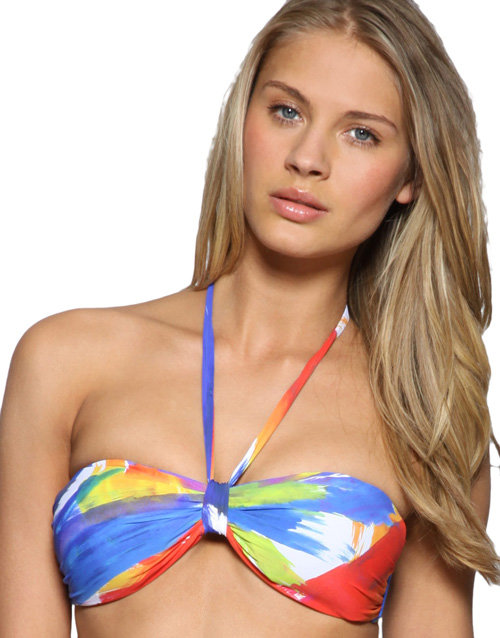 Price: $80 at asos.com
The top features gorgeous bright tie dye effects, and has a small halterneck strap to flatter the bust and make sure it doesn't slip down! It looks great against any skin color and is so comfortable, too! It even has matching bikini bottoms, with tie sides. How fun is this swimsuit!
6

Sea Folly Cut out Swimsuit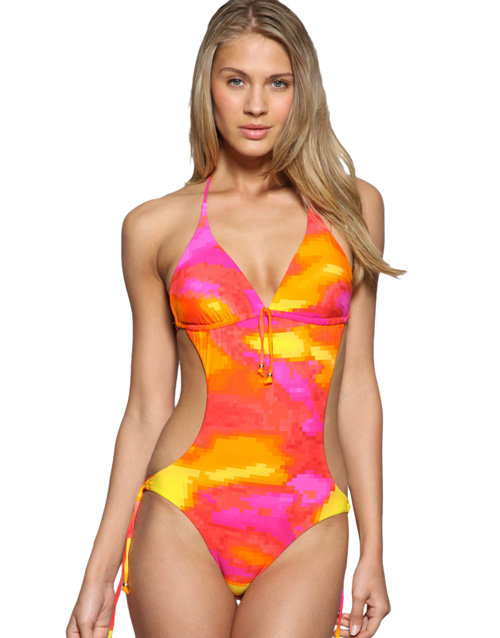 Price: $152 at asos.com
One pieces are huge this year and this amazing swimsuit mixes gorgeous shades of yellow and pink with strategically placed cut outs to make a divine and unbeatable, swimsuit. Cover up with a white shirt for the daytime, and team with pale yellow or white flip flops. Gorgeous beach style!
7

ASOS Printed Bodycon Skirt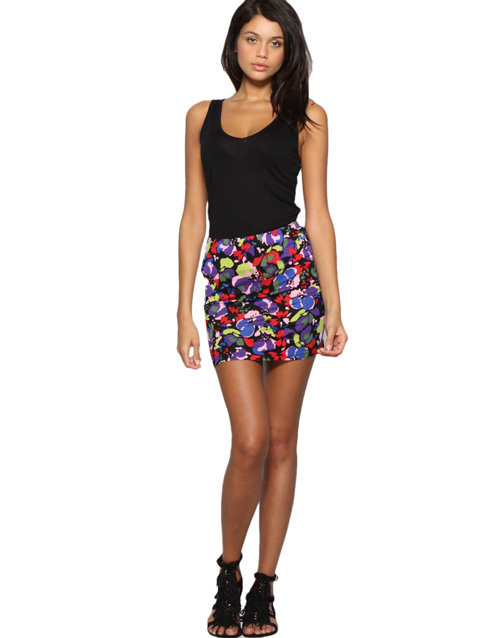 Price: $34 at asos.com
This cute bodycon skirt is a brilliant way to wear tie dye! The 'splotches' are influenced by the very in floral trend, and feature bright colours on a black soft stretch cotton. It looks great teamed with a white vest and black blazer, and black heels of course! The bodycon shaping is very flattering and will give you an amazing shape, while keeping your look casual and effortless. What a winner!
Whether you want to wear a tie-dyed dress or a tie dye accessory, the designers are madly creating gorgeous clothes featuring this very on trend look, so your sure to find the perfect item for you! Just make sure you keep it glam withfabulous heelsand delicate jewelry. Have you spotted a to-die-for tie dye item? Please share it with me!