Floral prints are everywhere right now, and the more flowery your outfit, the better! It can be easy to look overdressed in them, though, as the print can be very overpowering. It's definitely a look I want to master, so I've been looking for the top seven heavy petal looks that won't make you look overdressed...
---
1

Voller Corset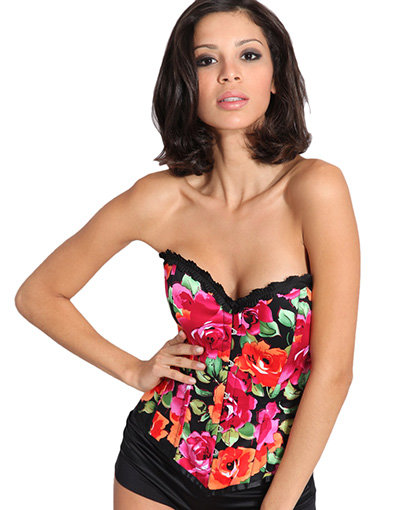 Price: $384 at asos.com
Corsets can be hard to wear, but can look AMAZING! This Voller corset has a gorgeous heavy petal print, which looks stunning as lingerie or teamed with black jeans or a skirt and a black blazer. Don't forget your killer heels, too!
---
2

Minkpink Cross Back Floral Dress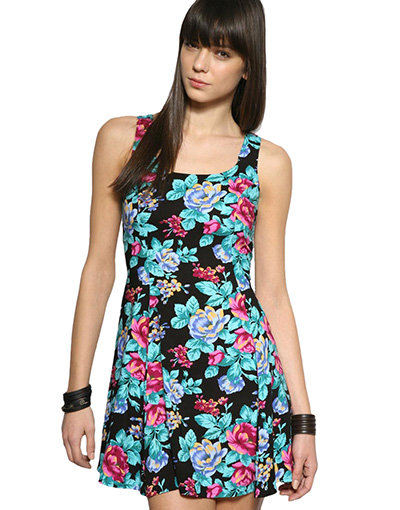 Price: $102 at asos.com
This cute print mini is stunning and the print is just right!. The black background is the bit to focus on,so team it with black shoes and black accessories. Then some delicate silver jewellery and natural make up will ensure you look stylish and sexy rather than overdressed!
Trendinig Stories
More Stories ...
3

Rebecca Taylor Floral Print Tie Front Blouse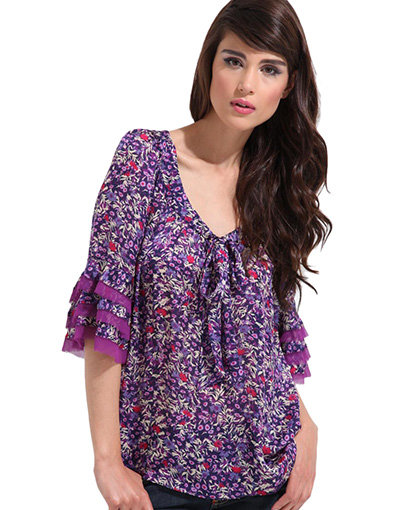 Price: $364 at asos.com
Floral shirts look amazing on some people but they tend to be very busy, with a small and colourful print which can overpower the rest of the outfit. To ensure this doesn't happen, team gorgeous shirts like this one with denim or plain trousers, black heels and neutral make up. Avoid using the main colour of the shirt, which will make the print even more powerful. This shirt is the perfect effortless heavy petal outfit!
---
4

Minkpink Floral T-Shirt Dress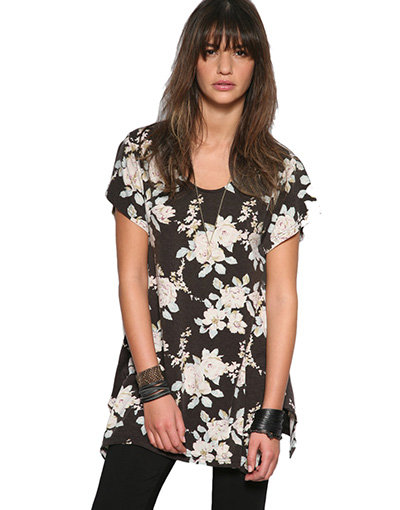 Price: $111 at asos.com
This soft, slouchy stretch dress is perfect for wearing as a minidress or with leggings but the monochrome pattern and big print can be a bit too much teamed with the wrong things. Keep it stylish by choosing simple accessories! It looks great with jeans or leggings for the day time, and with some lashings of mascara and a wide glitzy belt it can be effortlessly dressed up for the night-time too!
---
5

Liquorish Floral Box Sleeve Dress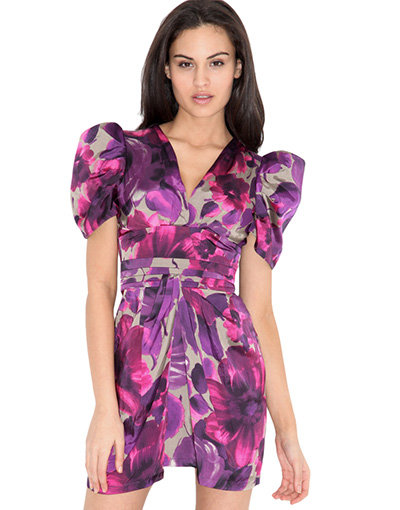 Price: $54 at asos.com
My sister bought home this adorable floral dress two weeks ago, to wear for a party. She teamed with purple accessories, shoes and big hair, and looked a mess... and I couldn't understand why. It wasn't until we stripped the outfit down to the basics that we realized how loud this dress actually is. It certainly doesn't need any help to be noticed. So just teaming black heels, a silver necklace and a soft hairstyle with smoky eyes was enough to make the outfit pop and make my sister look amazing.
---
6

Sunseeker Paisley Dress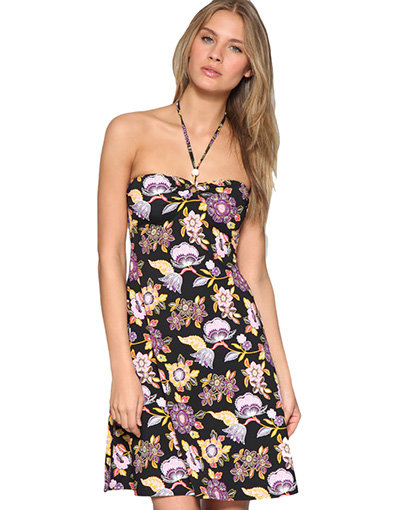 Price: $99 at asos.com
I think paisley prints like this are a must have in your closet but they always seem so hard to wear. The pattern is stunning, and the simple dress shape and halterneck strap are so flattering, but even playing it safe with black shoes makes this look too dressed up. The secret? Pick a colour thats used in the pattern, but isn't a main colour. In this case, either the gentle pink or soft yellow. Then find shoes in that colour, and some delicate jewellery. Complete with flyaway hair and a neutral coloured bag!
---
7

ASOS Floral Playsuit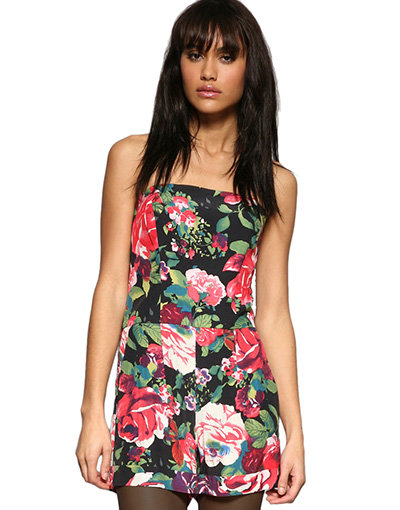 Price: $68 at asos.com
Playsuits are still a big trend, and the rose print on this one makes it one of the most stylish items for the summer. The stretch material combined with the huge print makes it prone to looking overpowering, though, so what you team it with can make or break the outfit. Opt for black sheer tights and black sandals for a casual look, or bare legs and round toe black shoes and some basic accessories to boost it. It really is a gorgeous outfit when you get it right!
I can't believe how much more I can wear, now that I've figured out how to wear florals. Now instead of feeling overdressed and overpowered, I feel stylish and in control, and I'm always getting compliments on how great my outfits look! Have you got a style secret for wearing heavy petal? Please let me know!
---
Popular
Related
Recent