The utility look is huge right now, and celebs have taken it to a new level by mixing it with a glam look for night time chic. Who hasn't seen those pictures of Victoria Beckham rocking this look?! I've been searching for the perfect items to steal her style, and here are my ten ways to rock utility glam...
---
1

Pocketed Shorts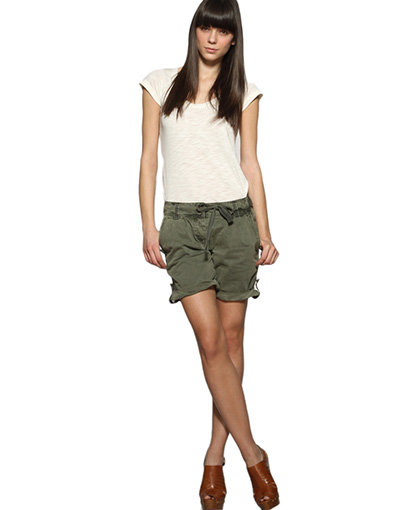 Price: $59 at asos.com
The key to utility glam is to have shorts or trousers which embody the utility trend without too much detail. These cargo shorts are perfect! The khaki colours are stunning and very identifiable, but there isn't too much detail. A glitzy or leather black jacket, up do and jewellery will transform the look into something much more elegant and sexy. And it's so easy! Don't forget matching heels and a glitzy belt, too.
---
2

Warehouse Macrame Studded Vest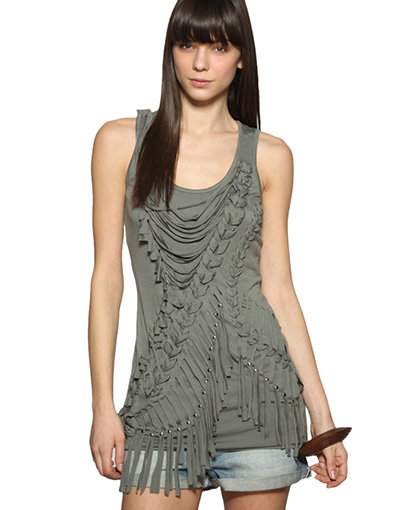 Price: $68 at asos.com
If you want to glitz up a pair of khaki trousers, this top is the perfect mix of utility glam. It looks just as great teamed with jeans, too! Simply team khaki trousers, this top, studded sandals and a glitzy black belt with a black blazer and smokey eyes. Dreamy!
3

Warehouse Spray Jacket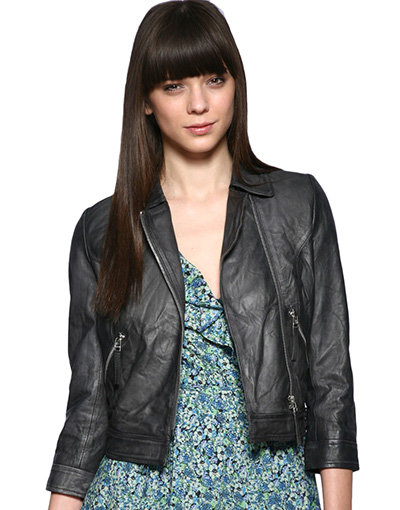 Price: $256 at asos.com
This gorgeous fitted leather jacket is bought up to date with a cropped styling, zips and charms, and not forgetting the stunning shiny spray finish... it's simply stunning, and is perfect for glamming up utility clothes. It also looks hot with mini dresses and jeans, too!
---
4

ASOS Corsage Shoe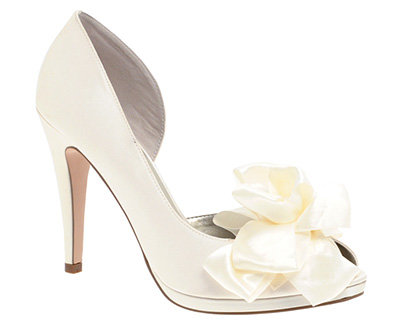 Price: $76 at asos.com
These shoes are perfect for glamming up any outfit! The white colour looks great against khaki, brown and black, and the flower is feminine without being overpowering... overall, they are stunning shoes, very comfortable, and look great! They'll also work for the vintage mini trend, too!
---
5

Mango Contrast Trousers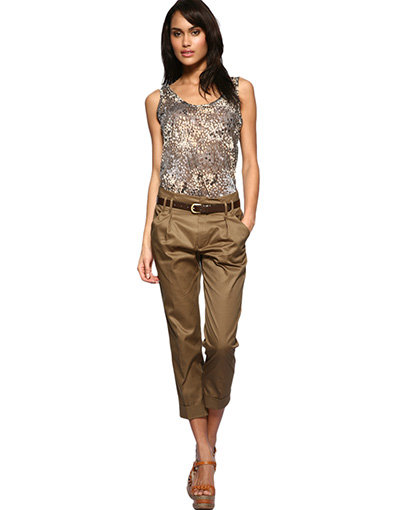 Price: $76 at asos.com
If you want to do utility without wearing khaki, these are the trousers for you. The safari styling, deep chocolatey colour and matching belt mean they are very much on trend, but the cropped legs and stylings make them feminine and gorgeous, too. Perfect for glamming up!
---
6

Full Circle Harem Cargo Pants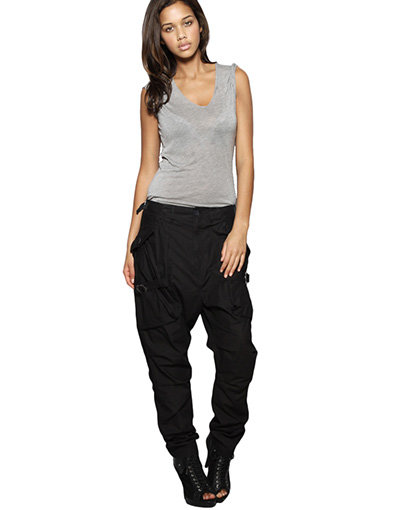 Price: $119 at asos.com
These harem trousers are a very fashion forward take on cargo, combining utility detailing and colours with stylish harem shaping and plenty of buckles and zips! If you want to do a high fashion version of glam utility, these are the trousers for you.
---
7

Warehouse Utility Bag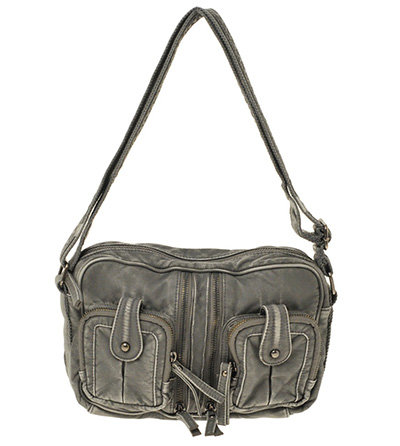 Price: $51 at asos.com
If you want to work the other way round, and add hints of utility to a glam outfit, a bag like this one is sure. I love the fade effect, and all the pockets! It's also a very watery colour, which means it looks utility without being too strong. Need more utility? Pick a black or khaki bag with buckles and studs.
---
8

Karen Miller Diamante Box Bag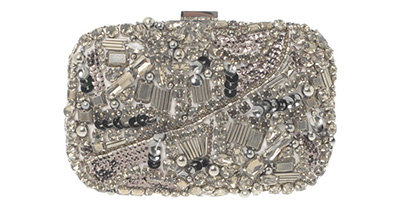 Price: $169 at asos.com
Nothing says glamour like diamonds and Karen Miller, so this bag is the perfect accessory for utility glam! From the quirky box shape to the detailed but messy jewels, it's a stunning accessory, and it's big enough to hold everything you need, too. I love it!
---
9

Warehouse Studded Plaited Jeans Belt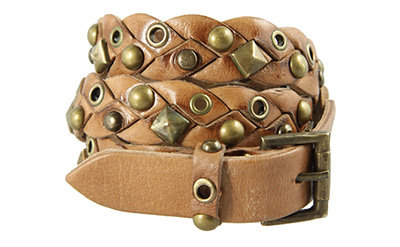 Price: $37 at asos.com
This belt is a gorgeous mix of utility and style, with brown leather pleating and studs and eyelet detailing. It's edgy enough to make the perfect utility accessory, but also channels femininity and style. And the brown leather is the perfect colour against khaki!
---
10

Oasis Pussy Bow Scarf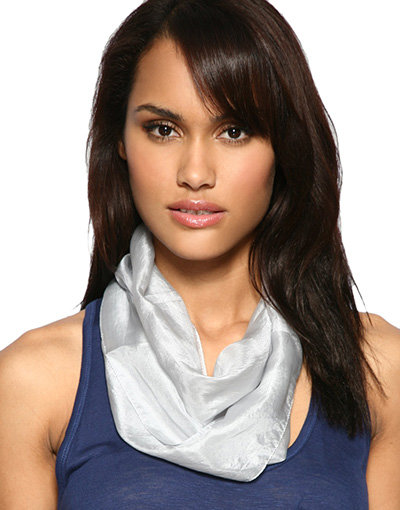 Price: $17 at asos.com
This gorgeous scarf is top of my wishlist right now! It's an effortless way to update a look, and thrown over a utility outfit and matched with heels and a glam bag, it's all you need to look gorgeous and chic. It's super soft silk, too, and the colour looks great against any skin tone... I love it!
I thought utility glam would be really hard to master, but after getting some tips from Posh and looking through the stores, I love the look! It's easy to wear, you can build numerous different looks and it looks amazing, too. It's my favourite Spring trend so far! Have you found a great way to wear utility glam? Please let me know!
---
Comments
Popular
Related
Recent