When you have large breasts, it can be hard to find clothes that fit right. Buttons can bulge over your breasts even if the shirt fits everywhere else. Your cups may runneth over, and there are dozens of reasons you might simply feel uncomfortable. If you have that problem, check out these 7 styling tips for a large bustline; maybe you can find something that will work better for your wardrobe!
---
1

The Right Bra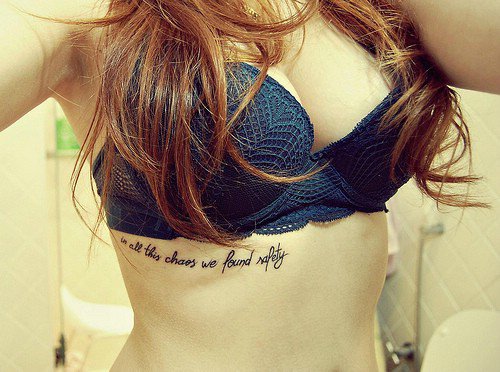 Image source: s3prod.weheartit.netdna-cdn.com
The right bra is incredibly important. Otherwise, your cups will do more than runneth over your bra and out of your shirt. You'll end up with quadri-boob, which is what occurs when your breasts spill out of your bra cups and the cups themselves seem to cut your breasts in half. Whether you prefer a sports bra, a bra with underwire, or even a padded bra, you just need to make sure you actually get your bustline measured, so you can choose an undergarment that really fits.
---
2

A Careful Cut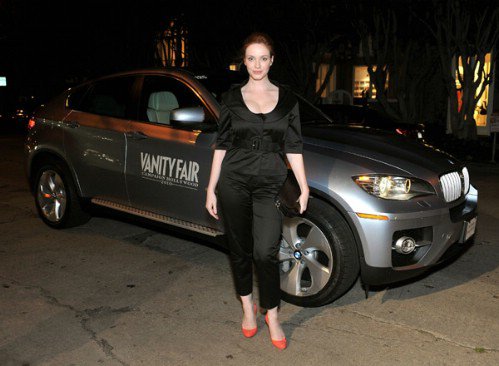 Image source: christinahendricksgallery.com
The cut of your clothes is very important. You don't want something that clings, because that will make your breasts look much more pronounced. However, you don't want to completely hide your attributes behind frumpy clothes either. A fitted but classy cut will always do you well, no matter how large your bustline might be.
---
3

Flattering Prints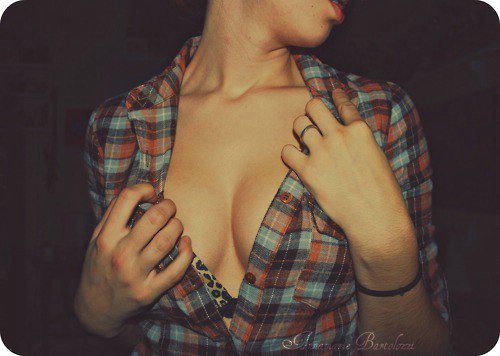 Image source: s3prod.weheartit.netdna-cdn.com
As with every other attribute, there are certain prints that can make your breasts look there best and certain patterns to be avoided at all costs. For instance, you may want to stay away from horizontal stripes, which can just emphasize your chest in a negative way. Typically, it is better to choose a solid top and a printed bottom, because that will create balance. However, as far as tops go, vertical stripes and pinstripes are always a good choice.
---
4

Color Considerations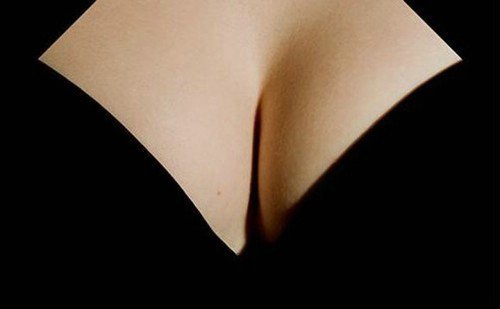 Image source: s3prod.weheartit.netdna-cdn.com
Color is important as well. Darker colors are typically the best way to positively dress a large bosom. Outlandish colors, such as metallic shades of gold and silver, are a bad, bad idea. They will draw negative attention to your chest, and you don't want that.
---
5

Finer Fabrics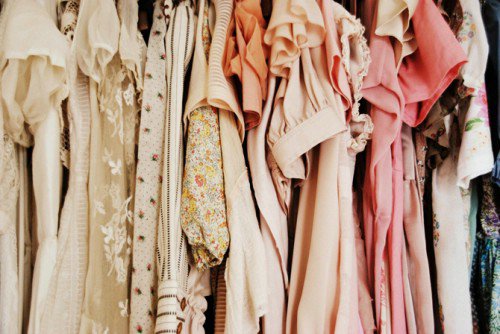 Image source: legacyentries.weheartit.netdna-cdn.com
Fabric is another important consideration. Jersey materials, thin ones especially, are bad choices if you have large breasts. The material strains and it can look ostentatious. Thicker jersey fabrics are just fine, as are draped silks. Smooth fabrics are better, because textures can create additional bulk.
---
6

Deciding on Decorations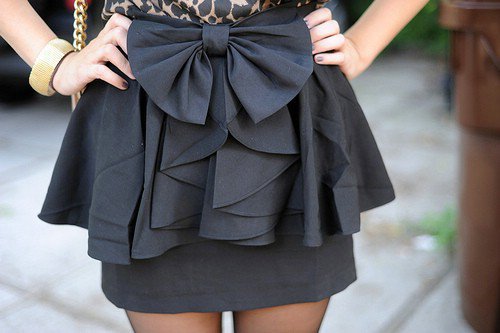 Image source: s3prod.weheartit.netdna-cdn.com
When it comes to embellishments, you don't want them on your chest. That, too, can draw negative attention. However, embellishments lower down on a shirt, or on a skirt, on pants, or on a dress, are perfectly okay.
---
7

The Importance of Details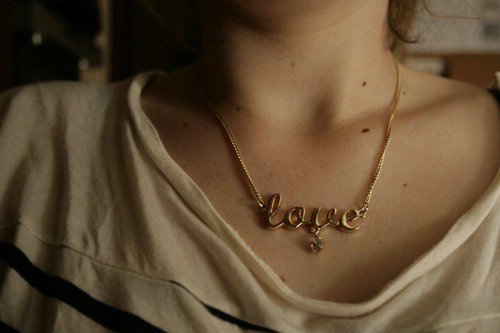 Image source: s3prod.weheartit.netdna-cdn.com
Finally, remember that accessories are everything – and you can enjoy jewelry and accessories when you have full breasts. However, you want to avoid anything too clunky or ostentatious, at least depending on the kind of top you are wearing. For instance, if you have on a vee neck top, try to avoid heavy or flamboyant necklaces; stick with something simpler, more elegant. However, a higher neckline can carry off more dramatic jewelry without calling negative attention to the bustline.
Above all, the fit of your bra is probably the most important. Remember, this doesn't mean you need to hide your breasts or de-emphasize them. You can just make yourself look your absolute best. Do you have any styling tricks you'd like to share?
Top Photo Credit: StephanieLynnPhotography
More
---
Comments
Popular
Recent