Every woman deserves to have at least one cute bra! Did you know that wearing cue underclothes can make you feel sexy even on your worst day? Even if no one ever sees it but you, treat yourself to a gorgeous, sexy bra today! Here are my top 8 picks.
---
1

Betsey Johnson Stretch Cotton Bralette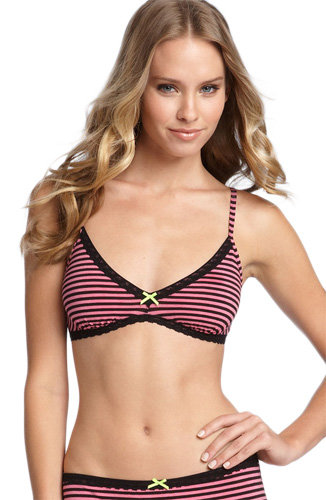 Price: $12.90 at shop.nordstrom.com
Am I the only girl who thinks underwire bras are impossibly uncomfortable? I understand that they offer excellent support, and there are a few comfy ones out there, but my favorite option is wearing this totally comfortable bra with no wires at all! I love the adjustable straps and the adorable stripe design and you will too.
2

Elle Macpherson Intimates Contour Bra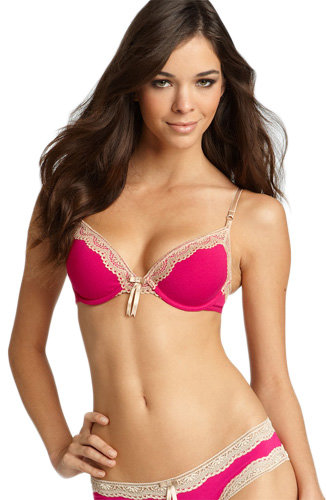 Price: $37.00 at shop.nordstrom.com
Want to look ultra feminine and chic? Go for this hot pink lacy little number! You'll feel girly and sexy all day long! Antique inspired lace gives this bra a romantic air. Champagne anyone?
---
3

Felina Full Coverage Bra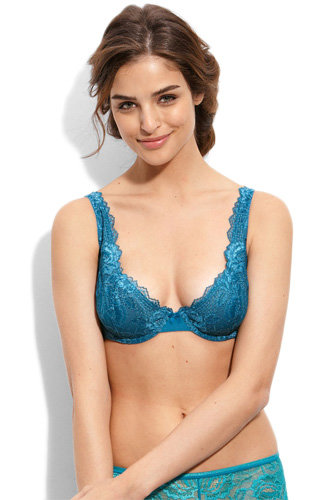 Price: $24.00 at shop.nordstrom.com
Aqua is my absolutely favorite color and this bra is rocking it! You will look and feel super sexy and so cute in this sweet bra that provides full support and shaping. I love the plunging shape of it! Doesn't it remind you of a pool in the summer?
---
4

Betsey Johnson Eyelet Lace Demi Bra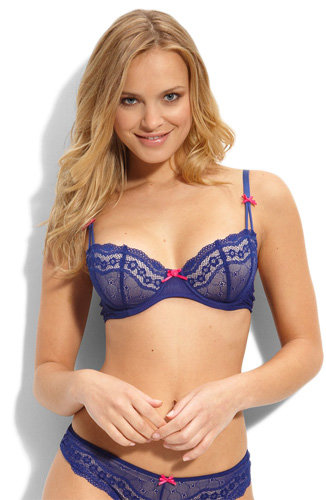 Price: $48.00 at shop.nordstrom.com
Bright blue lace never looked so hot! This see-through lace bra is super cute with hot pink bows to add a girly touch. Foam padding gives you an extra boost! Come on! Us smaller chested girls can use all the help we can get!
---
5

Huit Full Cup Underwire Bra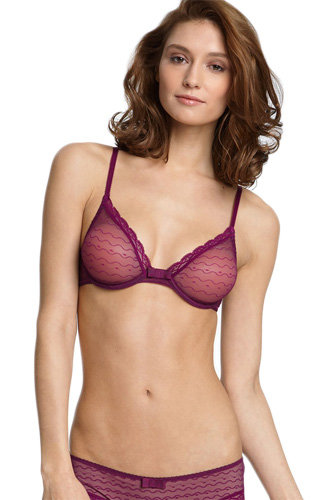 Price: $45.00 at shop.nordstrom.com
So, I know what i said about underwire bras being uncomfortable, but if you have to wear one, this is the choice to go with! I have one of these myself and it is the most comfortable underwire bra I've ever worn. It doesn't poke and it offers amazing support. And isn't it so cute?
---
6

Calvin Klein Customized Lift Bra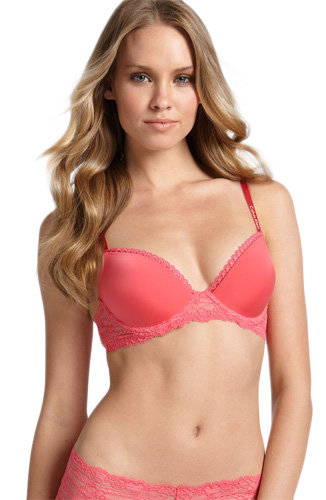 Price: $31.90 at shop.nordstrom.com
Want to feel like a dainty fairy princess? Slide into this sweet pink bra and you will float through your day! I love the extra padding it offers and the perfect customized fit, no matter your size or shape! The lace adds the perfect princess touch!
---
7

Betsey Johnson Bubble Mesh Balconette Bra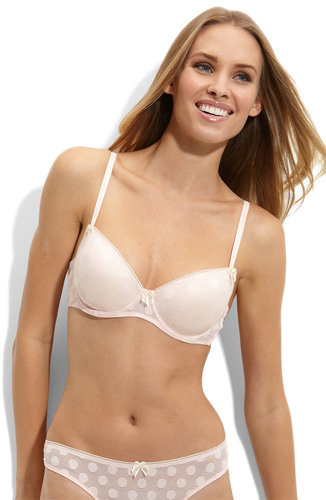 Price: 38.00 at shop.nordstrom.com
I am a firm believer that every woman should own at least one black bra! Black is classy, versatile and ultra sexy! The smooth, sleek design of this bra just begs you to slip it on and feel like a goddess for a day. It's so soft it feels like butter caressing your skin! Now who could refuse that?
---
8

La Perla Art Deco Bra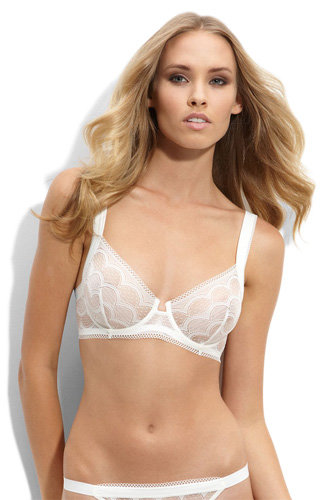 Price: $90.00 at shop.nordstrom.com
White is ultra sophisticated and smooth. And you can wear it under anything! The sheer lace design on this bra adds character and is so pretty! You'll be ready for winter in this snowy white, crisp little number that's sure to keep the heat alive between you and your man!
Pretty bras seem to do something for a woman. I can't explain it, but when I swap my regular old nude every day bra for a pretty, lacy, feminine one, I have a great day! Get a head start on your next great day and buy one of these cute bras! Which one did you like the best?
---
Popular
Related
Recent