I love gothic clothing and culture, but even when I was younger never really went for the full-on look, as I don't like to dress the same as everyone else. Now that I'm a bit more mature (only a bit), I still like elements of gothic style. If you share this taste, but feel that you don't want to overdo it, the key is to pick out elements of gothic style. Try wearing one of the following …
---
1

Boots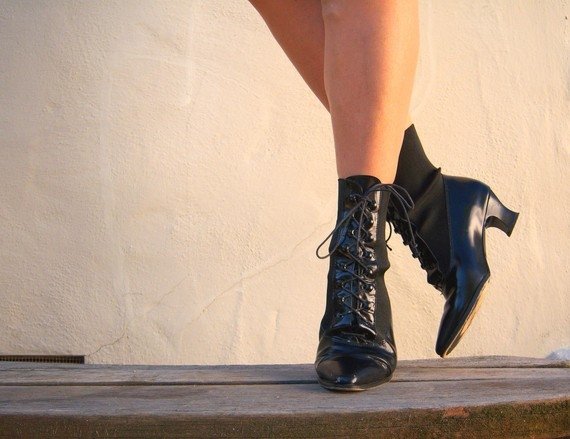 Photo Credit: etsy.com
Who says that you can only wear gothic boots as part of a gothic outfit? Try a pair of Victoriana ankle boots with a work suit or a long dress. Or take a pair of platform boots with straps up the legs and wear with jeans, skirt or leggings.
2

Hair Colour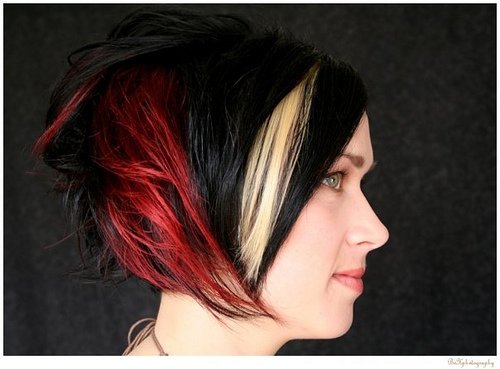 Photo Credit: stefie_jones
You can get a gothic touch by changing your hair colour. If you have dark hair, using a deep red can give your hair a lovely sheen without being too strong. For a bolder look, try a temporary colour or hair clips. Or if you have long hair, add streaks to the top layers (these can then be disguised for work by pulling your hair into a ponytail.
---
3

Makeup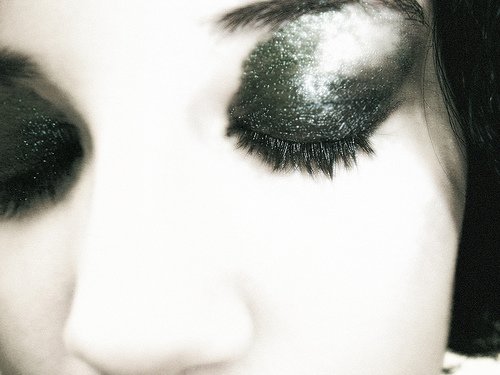 Photo Credit: absinthedream
One way of adding a gothic touch is with makeup. It's best not to apply it too heavily though, or you'll look like you're trying too hard. Stick to the old rule of either emphasising the eyes or the lips.
---
4

Elegance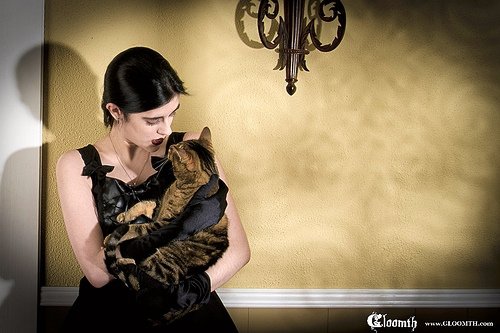 Photo Credit:gloomth
One branch of gothic style is the elegant Victoriana look. Long dark skirts, riding jackets and wide belts are perfect for a more mature look. Match a long skirt with a corset top or a dark shirt.
---
5

Corset Belt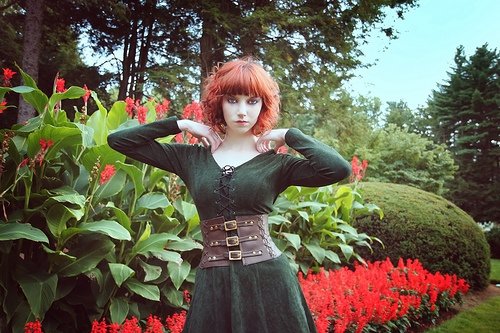 Photo Credit: Confession NY
If you're not quite brave enough to wear a proper corset or corset-style top, then a corset belt can add a gothic touch to even the most basic dress. Imagine a plain black dress with a lace-up belt – it would change the look of the dress completely.
---
6

Long Skirt

Photo Credit: lookbook.nu

Younger goths can get away with tutus and plaid minis; most of us would look utterly ridiculous. If you're not that young and you want a gothic look, then the longer the skirt the better. Again it gives that Victorian/vampire image without being extreme.
---
7

Hat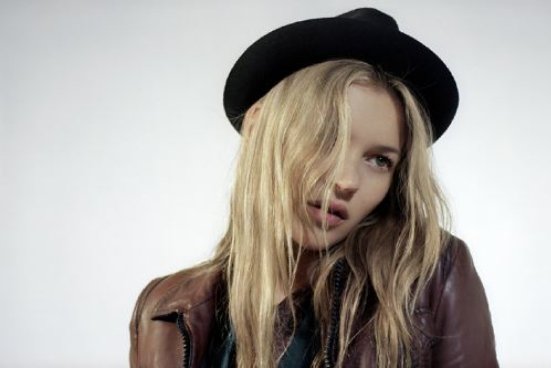 Photo Credit: dollyrockergirl.blogspot.com
Why do more people not wear hats? The right hat can finish off an outfit beautifully. They might take a bit of courage to wear, not being so common these days. However, a riding hat with a small veil would look stunning, as would a wide-brimmed fedora worn at just the right angle.
---
8

Dark Polish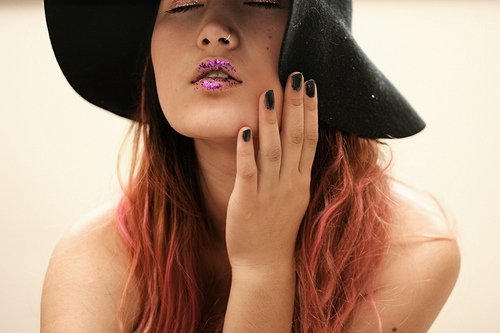 Photo Credit: coco_chanelle
Pastel shades just don't do it for me. I love the deepest, darkest reds and purples. Dark shades of polish add just that hint of gothic, if you like the look but are too nervous. Don't forget to try them on your toes in summer – they would look striking with peep toe shoes.
Were you a goth in your youth? Do you cringe now at how you looked? Well, you don't have to give it up completely, as there are lots of ways to incorporate a gothic element in an outfit.
Top Photo Credit: PathologicalSceptic
---
Comments
Popular
Related
Recent