The utility trend is set to be huge this Spring, featuring on every catwalk, and it'll soon be popping up in stores everywhere. How do you make sure you look stylish, though, and don't get confused for a plumber? Picking key pieces and combining them with other trends is key to this look, and here are my top seven ways to channel utility...
---
1

Warehouse Satchel Bag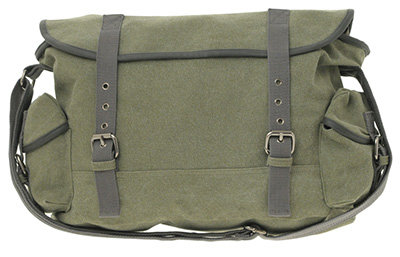 Price: $30 at asos.com
The easiest way to wear this trend is to carry a utility bag. Teaming this bag with a black frilly dress and dark green belt is the perfect way to instantly update the look without having a mismatched outfit. It's really big, too, so you'll fit everything you need and more inside!
---
2

Utility Pocket Shorts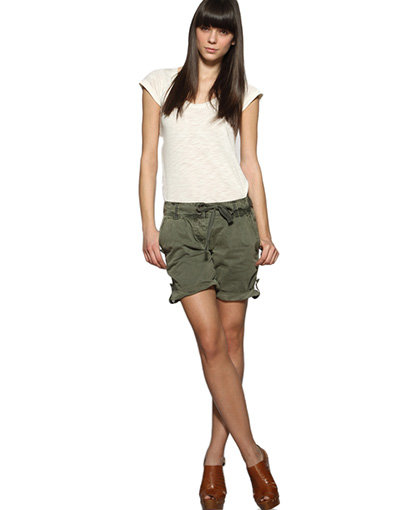 Price: $59 at asos.com
Showing off your legs is the perfect way to celebrate the warmer weather and these shorts are the perfect way to do just that. The deep green will really compliment your tan and teamed with heels, you'll look divine. It'll go perfectly well with a pretty top or even something a little more plain. They are covered in pockets and zips, too, meaning you'll never run out of space to store things.
3

Utility Studded Vest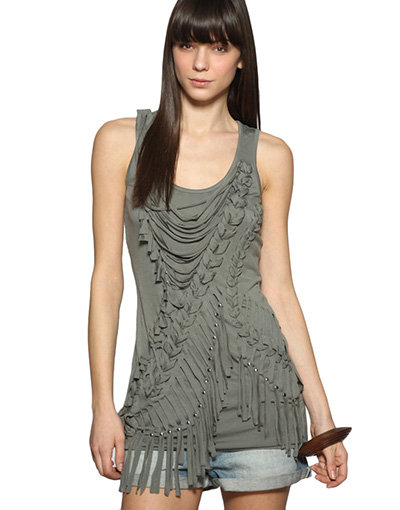 Price: $68 at asos.com
I love this vest. Not only does it match the utility trend perfectly, the studs and frills make it totally unique and girly and it goes well with anything! It's got body con structure, too, meaning you will look gorgeous irrespective of what you had for lunch, and the longline shape make it perfect for teaming with denim skirts or shorts.
---
4

Utility Peg Leg Trousers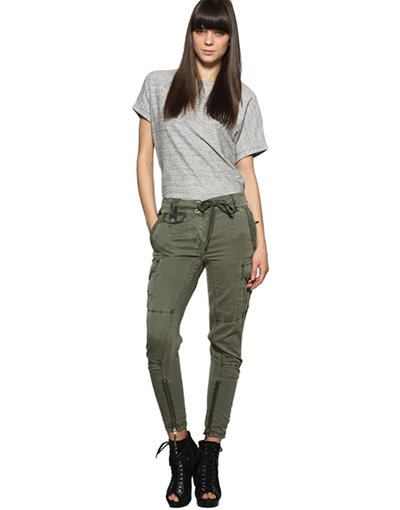 Price: $76 at asos.com
Peg Leg trousers were all over the catwalk, and this khaki version is the perfect way to wear them! The buckles, ties and zips keep them very on trend, and teamed with fabulous heels, they'll give you amazing legs. What more could you want?! The waist tie is perfect for creating an hourglass effect, too.
---
5

Utility Shine Trousers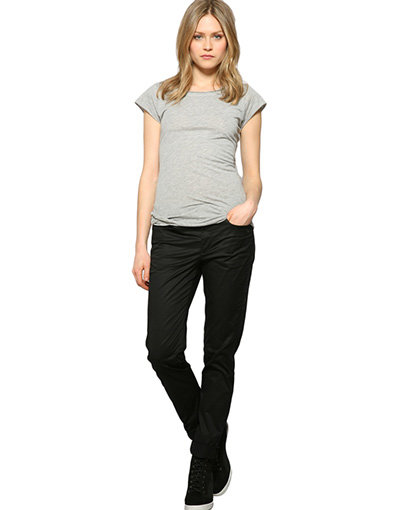 Price: $119 at asos.com
If you don't want to wear khaki, these black trousers are on trend without the green. They are perfect for more formal events, or to add a utility touch to your work wardrobe! The low rise style makes them super comfortable, and the high shine finish keeps them looking glamorous. And they go with everything! I love them.
---
6

Paul by Paul Utility Dress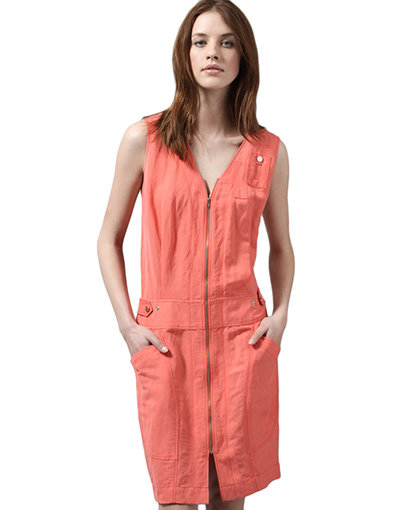 Price: $347 at asos.com
I'll admit I was a little unsure about this until my best friend bought one, and boy does it look amazing on! It's made of super soft fabric, and manages to combine a fresh peach colour with masculine utility stylings. It does take a little effort to make it look its best, though, such as adding a studded belt, and some killer heels. The dress looks amazing on women with curves, too... I can't wait to borrow it!
---
7

Denim Utility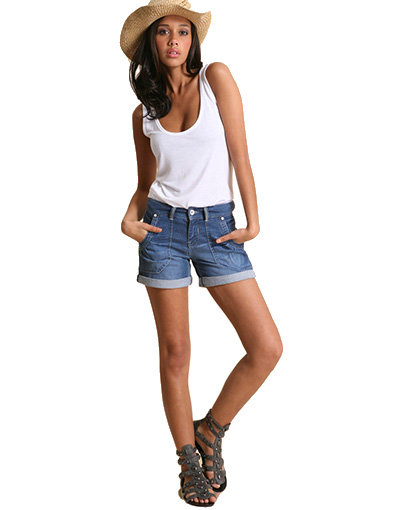 Price: $23 at asos.com
Sometimes khaki just doesn't go, and these denim shorts are perfect for those times! The worn denim look keeps them from looking too glamorous, and I love the turned up bottoms. Team with an embellished vest and heels for a night time look, or a plain tee and straw hat for a cute take on country chic.
I love the utility trend, and I think it'll be huge for a while. It's so easy to wear and just having a few key pieces can make so many cute day and night outfits! It's definitely one of my favourites. Just remember the khaki green nail polish for a super stylish finish! Have you got a key utility item to share? Please do share!
---
Comments
Popular
Related
Recent