The girly, pretty look is huge this Season, but it can be so hard to get it right! I love my jeans and trainers, and anything with frills makes me worry. I've been studying the catwalk and searching the internet, though, and I've found the 7 most perfect ways to wear frills without risking looking like a runaway bride, so here they are!
---
1

Iska Frill Skirt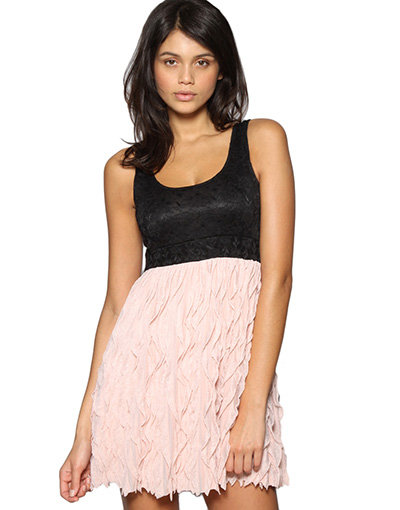 Price: $59 at asos.com
This is the perfect way to mix girly pastel pink with frills, and not looking OTT! The skirt has a structured shape which stops it looking too princess-y, and it can be teamed with black heels and a vest top to inject some casual cool into the outfit. Then find some subtly attitude filled accessories, and you'll be right on trend.
---
2

Iska Lace Frill Dress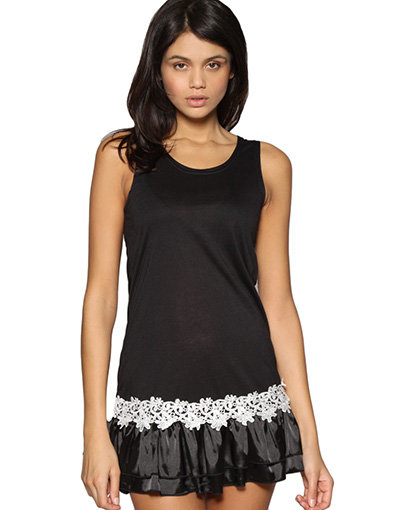 Price: $42 at asos.com
This dress is gorgeous! The sheer material is perfect for the underwear trend, and it fits right in with the mini dress trend too. So the gorgeous lace and frills bottom just finishes it off perfectly, mixing girly with sexy for the best, and easiest, outfit ever. Team with heels and shiny hair, you'll look divine.
3

Coast Frill Top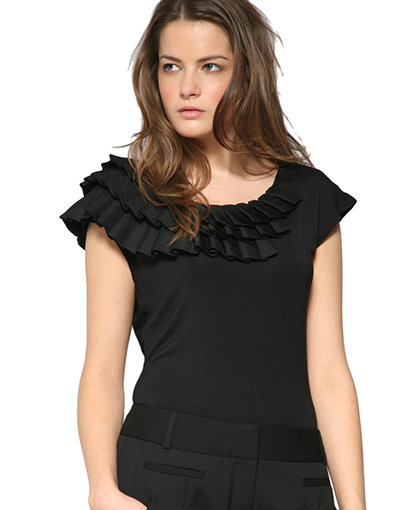 Price: $76 at asos.com
This is the perfect trend to add a girly touch to a suit, and tops like this gorgeous Coast one are perfect. Choose a structured suit, and team with heels. Keep the detailing on your jacket to a minimum, or go without if you can, to avoid overloading the frills. Teamed with clipped back hair, this is the hottest businesswoman outfit yet!
---
4

Lipsy Ruffle Frill Dress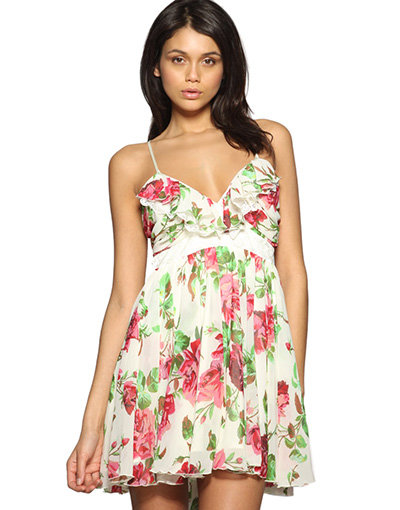 Price: $111 at asos.com
I love the Summer dress trend, so and the gorgeous print on this makes it a must have! Teaming pure white with big Spring roses and a flattering, frilly V neckline mean this is the hottest dress of the season, and the frilly skirt line mean it slims your legs, too. I love this!
---
5

Seafolly Spot Frill Swimsuit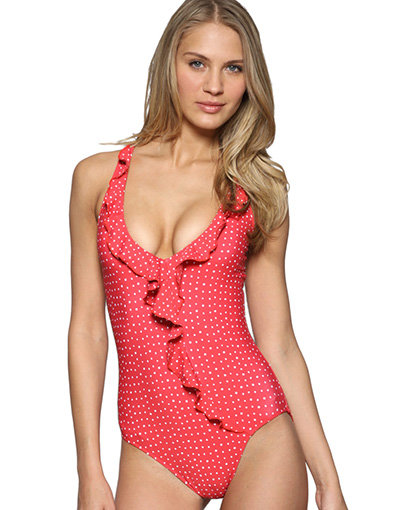 Price: $124 at asos.com
Another way to wear frills, this gorgeous swim suit is both flattering and girly, and will ensure you are the hottest girl at the pool! It has a standard cut, to prevent odd tan lines, but the frills are carefully placed around the neckline to boost your boobs and create a slim illusion. The polka dot pattern is perfect for channelling retro, too!
---
6

Killah Frill Military Dress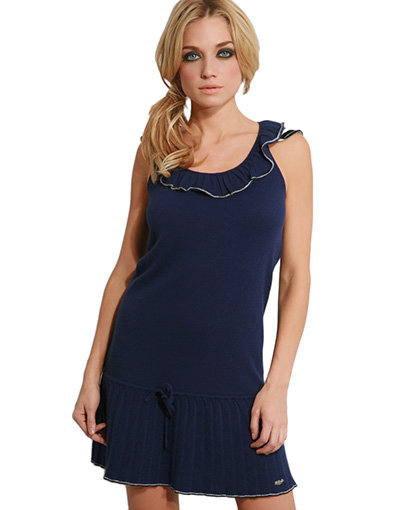 Price: $58 at asos.com
This dress is perfect for adding a feminine twist to the military trend! The fabric is very flattering, the drawstring skirt is perfect for adding a retro twist to the outfit. It's the gold tinged frill that really adds a unique touch, though, and teamed with golden heels, this is a classic outfit.
---
7

Fearne Cotton Frill Coat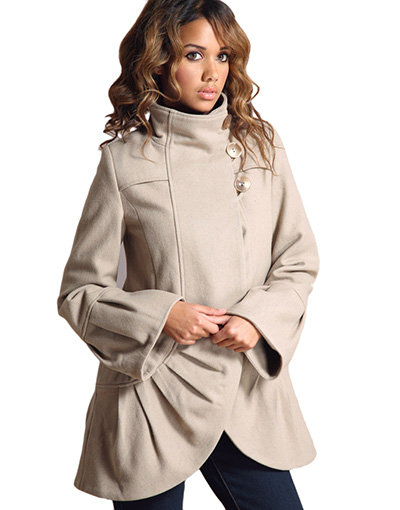 Price: $54 at asos.com
A good coat can be hard to find, and I always think that most aren't very feminine at all! This is an exception though, as despite the neutral colouring which mean it will go well with anything, it is flattering and feminine. The angel frill sleeves and skirt are the perfect way to add frills to your outfit, and to make sure you look amazing even when your outfit is covered up. A must have!
After finding all of these gems, I can't even remember why I was scared of trying frills, but it's now one of my favourite trends! With the right items, its super stylish, and very easy to wear. I'm wearing it all the time, and getting compliments from everyone! Have you found a perfect way to wear frills? Please share it with me!
---
Popular
Related
Recent