Your clothing can make a huge difference to the way you look and feel. Wearing the right type and design of clothes can make you seem instantly slimmer, and knowing you look your best will make you feel confident and sexy, too. I've been dying to master the art of dressing slimmer, and here are the top eight ways I learnt...
---
1

Stand up Straight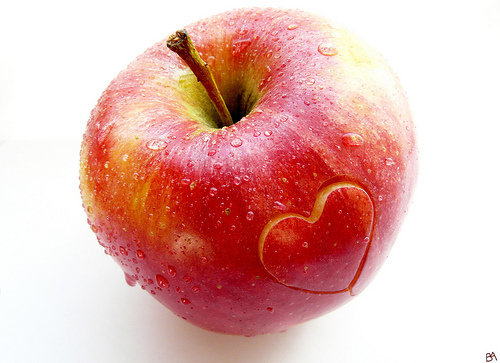 Photo Credit: B@rbar@
Slouching will make you look like you weigh a lot more then you do, so learn to stand up straight. Not only will you look much taller and slimmer, but you will also be much healthier! Practise by balancing an apple on your head, or using yoga stretches...I've been practising this for a few days now and I feel much better for it!
---
2

Get Fitted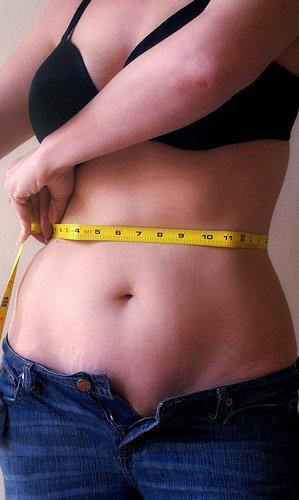 Photo Credit: ~*Leah*~
Make sure you are wearing the right size bra. A lot of women aren't, and won't be getting the support they need! This can lead to sagging, and cause strain on your back and shoulders. Get measured, and make sure you are remeasured every year, or when you are pregnant, breastfeeding or your weight changes. You'll be glad you did!
---
3

Colours
Photo Credit: xJavierx
Dark colours will make you look slimmer, but you don't have to stick to black. There is a whole palette of dark colours! Choose chocolate-y browns, navys and charcoal, and make sure that the fabric close to your face is one that suits your skin tone...a colour too light or dark will make you look washed out!
---
4

Fabric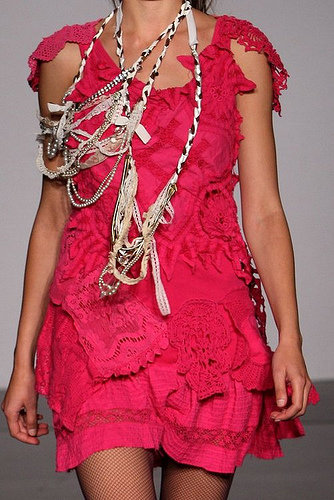 Photo Credit: jemimabrown27
Avoid bulky, heavy fabrics which will add 'bulk' to your figure. Also avoid fabrics such as silk, which cling to every lump and bump unless they are worn over supportive underwear. Choose fine to medium weight fabrics which drape over you, and don't cling.
---
5

Shape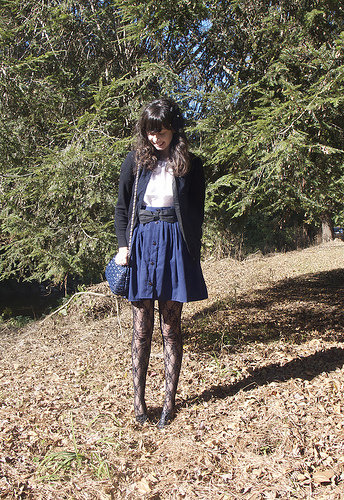 Photo Credit: liebemarlene
While you might be tempted to wear loose clothes to hide your shape, they will actually make you look a lot bigger. Instead, pick clothes with shape. I love this skirt, which is baggy, but teamed with a fitted top and blazer, looks utterly gorgeous and very stylish too. Pick something loose to cover your problem area, and team it with stylish, structured clothes to keep yourself looking and feeling great!
---
6

Prints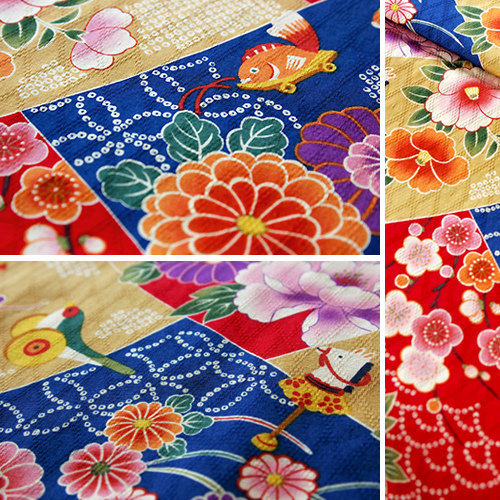 Photo Credit: karaku*
Prints are often blamed for making people look bigger, but can actually be a great tool in making you look slimmer. You simply have to choose the right patterns! Avoid patterns with a light background, and use patterns which have an unobvious repeat. The less background showing, the better. This type of print will confuse the eye, and make you look super slim!
---
7

Accessorize
Photo Credit: woolly fabulous
Use a statement necklace, earrings or scarf to draw attention away from your body, and make sure you are wearing some gorgeous and comfortable shoes! You'll feel confident, and it gives your look another angle. And, what girl doesn't love accessories?! I certainly do!
---
8

Simplicity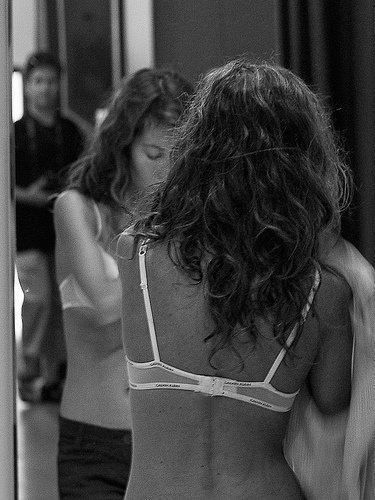 Photo Credit: Sator Arepo
Look for key pieces that follow these rules, but more importantly, that you love. A few key pieces can create many looks, and if you carefully pick your items, you'll be sure to look amazing. Remember to think long, elegant lines, and avoid anything too chunky. Then, keep your outfit elegant and simple.
I've been using these tips for a while, and they really do make a difference! I've bought an outfit especially for when I'm feeling unattractive and need a confidence boost, and so far, it's really worked! I've also started giving my Mum and some friends a make over with them. They work so well! Have you got a tip for looking skinnier in seconds? Please share it with me!
Top Photo Credit: Amy Dunn
More
Comments
Popular
Recent