Fed up of worrying about stretch marks, cellulite or just not looking your best? Well luckily, you don't need to be on a permanent diet-and-exercise regime to look good these days! All the top brands are coming out with products designed to boost your figure without needing to run a marathon every morning, so I've been picking my favourites...
---
1

Fat Girl Scrub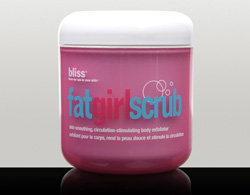 Price: £26.00 at asos.com
This is an amazing skin polisher which gets rid of dead skin and improves circulation, which prevents cellulite as well as letting your other lotions and potions get absorbed much easier. It smells divine, and the tub is really pretty, too!
---
2

Sanctuary Trim and Tone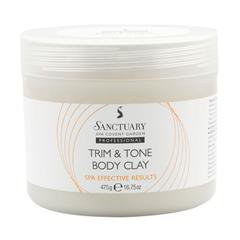 Price: £11.99 at thesanctuary.co.uk
This is a gorgeous thick clay which feels divine to apply, and as well as improving circulation and draining, it will make you lose up to 5cm in just one hour! You simply apply the cream, wrap yourself in cotton bandages and wait. After an hour, shower it off and you'll feel slimmer, sexier and ready for Summer!
---
3

Dior Svelte Reversal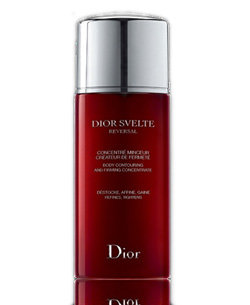 Price: £42.00 at houseoffraser.co.uk
As you'd expect from Dior, this is expensive but worth it! It contains a new ingredient which is 100x stronger than caffeine at tightening and firming, and it really does give you a slimmer look, as well as better skin and a gorgeous smell! It even reduces cellulite!
---
4

Cowshed Detoxifying Body Cream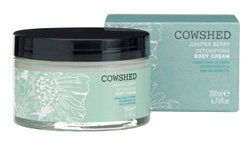 Price: £35.00 at cowshedonline.com
Cowshed is one of my favourite new brands, and this cream is amazing! It's scented with juniper berries which smell divine, and contains ingredients such as black pepper which really help to increase circulation, as well as being nourishing and giving an amazing natural glow. And it's not too expensive, either!
---
5

Mama Mio Tummy Toner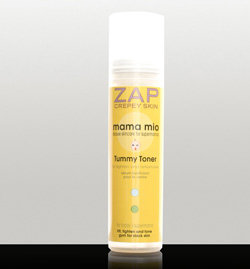 Price: £27.00 at asos.com
This is a maternity product, but it works well on the not-pregnant too! It lifts, tightens and tones the tummy, and makes your skin feel soft and nourished, too. It's expensive, and even more expensive if you buy the full three step process, but if you are self-conscious of your stomach its certainly worth the cost!
---
6

Rodial Tummy Tuck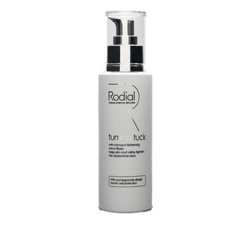 Price: £100.00 at asos.com
This contains microfibers which are specially formulated to restructure the stomach and visibly tighten your tummy. In 8 weeks, you can expect to lose 2 whole centimetres! That's huge. They make a very similar product for the bum, which is due out very soon, and together they are expensive but contain technology which might make diet and exercise redundant for good. And who wouldn't want that?!
7

Body Brush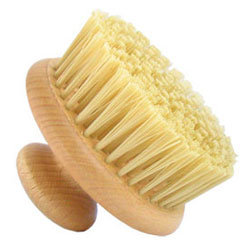 Price: £7.00 at thebodyshop.co.uk
Looking for a cheaper way to boost your body? Try a round body brush such as this one. It's great for stimulating blood flow, massaging in creams and fighting cellulite, and its cheap too! I have one for the shower and one for rubbing in moisturizer three times a week, which keeps my skin clean, healthy and radiant.
---
8

Clarins High Definition Body Lift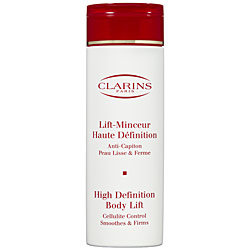 Price: $65.00 at sephora.com
I tried this when a friend admitted that she swears by it, and I was surprised by the results! It contains dual toning ingredients which make the hips and thighs looked toned, sexy and radiant, and it smoothes skin too. It also smells lovely, and has a gorgeous melt-y feel which makes applying it gorgeously luxurious.
---
9

Soap and Glory Slimwear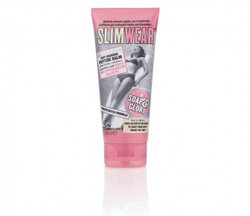 Price: $12.99 at soapandglory.com
I love Soap and Glory, and this is another brilliant product from the brand! It's a triple action formula which firms, contours and smoothes to give skin a slimline, sexy and radiant look which I didn't think was possible from just a cream! Use it once a day, after showering, and in the week before a big event or holiday, up it to twice a day. You'll look firm and divine!
---
10

Elizabeth Arden Prevage Body Total Transform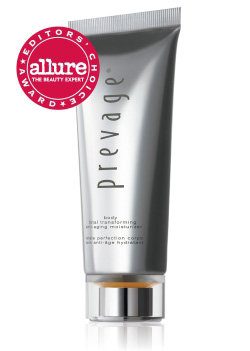 Price: $135.00 at shop.elizabetharden.com
Winner of the Best 25 products of 2009, this cream really does work miracles. It combines an antioxidant, a high performance moisturizer and anti ageing formulas to really invigorate skin and make it feel like new! It leaves you looking and feeling pampered, slim and sexy, and you only need to use a small amount too. I love it!
Teaming these products with a healthy diet and moderate exercise will lead to best results, but now that the scientists are in control, we no longer have to worry about looking terrible in our bikinis. And that's worth raising a glass to! Have you got a favourite body transforming product? Please share it with me!
---
Comments
Popular
Related
Recent