That's right ladies, it's bikini season. That means if you want to find something adorable you're going to need to get together a lot of cash to buy something with a designer tag… or does it? I've been looking around a lot lately and I'm beginning to notice it doesn't need a designer tag or designer prices to be absolutely adorable. These are the best places to get the best suits for under $30.
---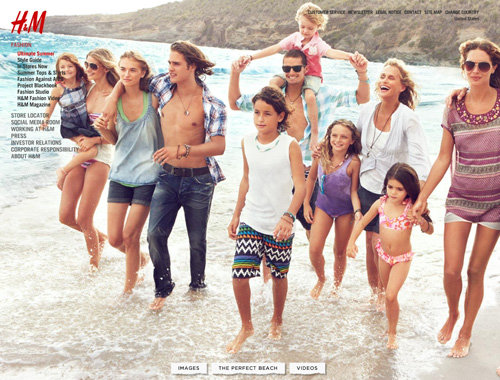 Now unfortunately, at the time being, H&M doesn't offer online shopping in the U.S. which while depressing is only a minor setback. I found my favorite bikini this summer at H&M for only $4.95 per separate piece. That's less than my sushi lunch cost me that day! H&M is the hot spot for adorable bikinis, go there fast before they're all gone!
---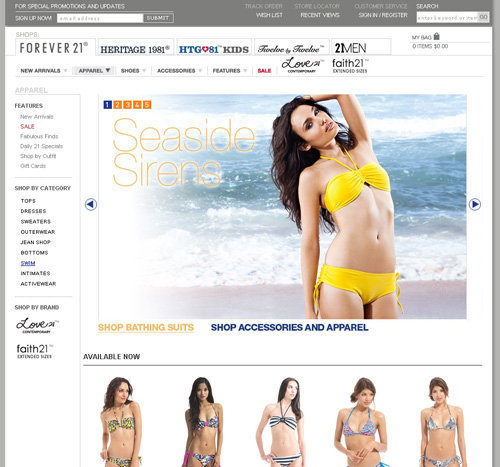 Forever 21 although aimed at the younger crowds, has a lot of very cute bikinis this year. They've got everything from paint splashes to floral and really, I can't get enough of their website. Shopping with them is easy and you're sure to find something bright and colorful. Besides, they've got the biggest selection I've seen online all season!
---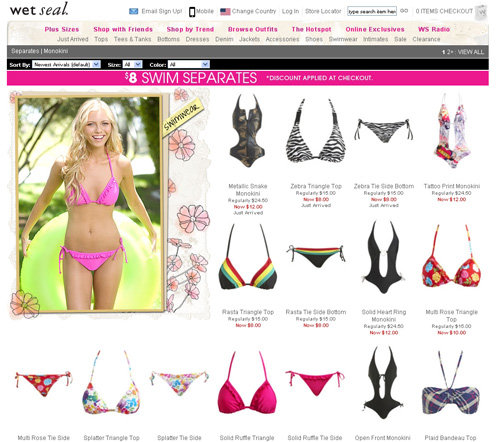 Wetseal has a lot more… sultry bikinis. They're metallic, animal print and just a touch more sexy then a lot of the other bikinis that are out right now. Wetseal is the place to go if you want to find a metallic leopard print bikini or just something in a sexy neon pink!
---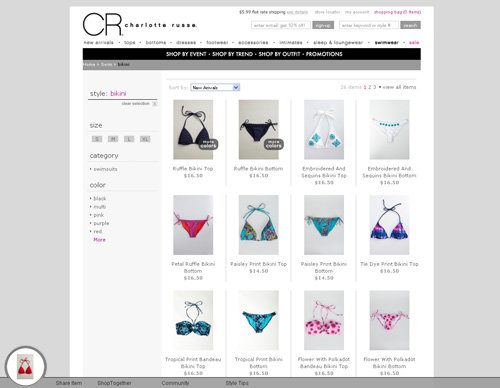 Charlotte Russe is the place that you want to be if you're looking for a girly bikini with ruffles or something that's a little bit more on the hippie side. You'll find more muted colors and patterns here. It's the perfect place for a boho beach princess!
---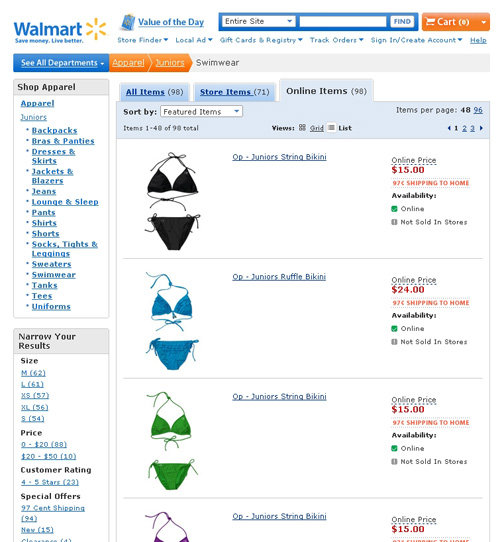 I know what you're thinking; Walmart isn't exactly the place that pops into your head when you think of fashionable. But really, this is the place to go if you just want a simple solid bikini that's cute and cheap. I bought two from Walmart this year. They fit pretty well and although the patterned bikinis leave a little to be desired, the solid colored bikinis really get the job done!
---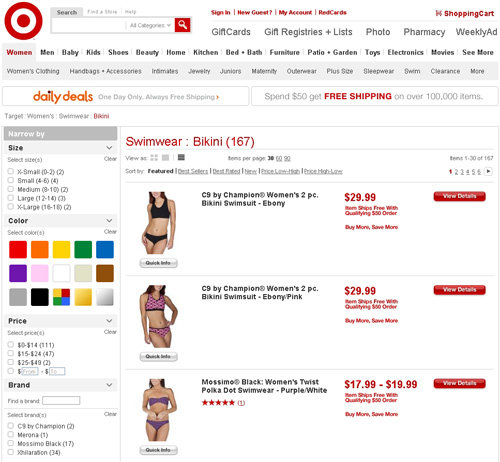 On this whole list Target is probably the place to go first for a little bit of everything brought together conveniently under one roof or on one website. Target has the solid colored bikinis that Walmart has, a few hippie pieces like Charlotte Russe, a couple of sexy metallics like Wetseal, and a lot of flirty suits like Forever 21. This is the place to go first if you want a large variety!
---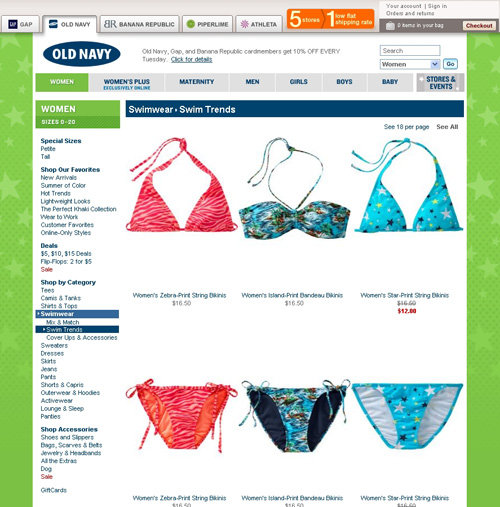 Old Navy is the place to go for a more...preppy bikini look. There are a lot of patterns with a lot of bright eye catching colors without being too flashy or showing off too much. The bottoms are a little bit more modest and the tops have thicker straps. Basically this is the place to go if you want a sturdy bikini that won't come off on a dive into the pool, but also looks very cute!
Well ladies hopefully you've cruised the websites and found something that tickles your fancy without breaking open your piggy bank! Have you found a place to buy cute and cheap bikinis this season? Let me know down below!
Top Photo Credit: *Niki*
More
---
Comments
Popular
Recent