These days, you are likely to spend longer than ever in your swimsuit. It's no longer just used for actually swimming, but for simply sitting at the pool side bar, and sunbathing too. That means more people will see it, and that in turn means, that it needs to be stylish and keep you looking good! Luckily, swimsuit designers know this too, and there have been a lot of developments in the design industry recently. Here are my top tips on choosing the right item...
---
1

Go Retro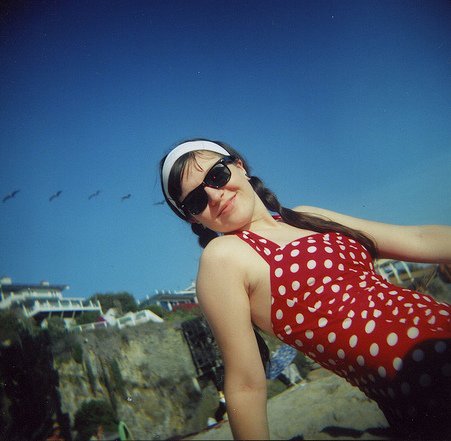 Photo Credit: Claire Marie Vogel
Retro swimsuits are very stylish, and are also panelled which will keep you looking slim and flatter a larger bust, too. Many have low legs, though, which can make you appear dumpy if you are short. Make sure your design curves upwards over your legs, which will elongate them, and team it with some matching retro shoes and focus jewellery to be the stylish girl at the beach-bar.
---
2

Think about Support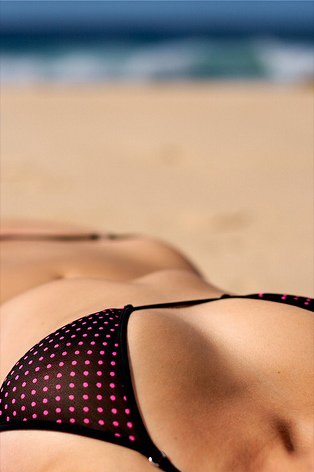 Photo Credit: Devastatia
If you have a big bust, choose a style with thick straps, which will offer you support and prevent you from looking bulky. Underwired styles and halternecks look great on larger busts! If you are a bit smaller, go for a style with an embellished top, and don't be scared of smaller bikini tops. I love ruffled triangle tops...they look so gorgeous!
---
3

Be a Grecian Goddess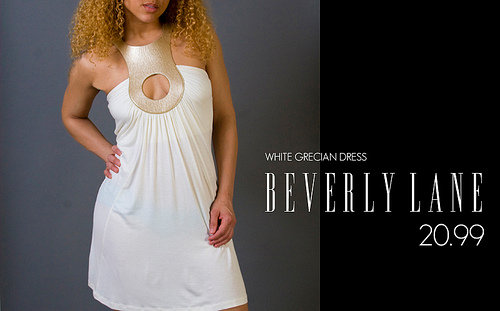 Photo Credit: ShopBeverlyLane
The Grecian style has been hot for a while now, and it's not going anywhere. It's also super easy to accessorize, and very flattering for stomachs too. The gentle ruching and draping will make you look super slim and sexy, and teamed with Gladiator sandals and some simple jewellery, and you'll look amazing!
---
4

Maximise Your City Shorts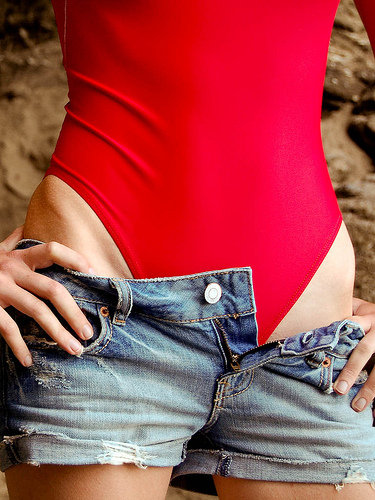 Photo Credit: LennartFL
Shorts are perfect for adding curves to a boyish figure, and are a great way to cover up if you are lacking in confidence. Avoid them if you are more curvy, though, as they will accentuate curvy hips. Make sure the pair you choose goes well with your swimwear, and fits! There's nothing more unflattering than too tight shorts.
---
5

Utilise the Colour Palette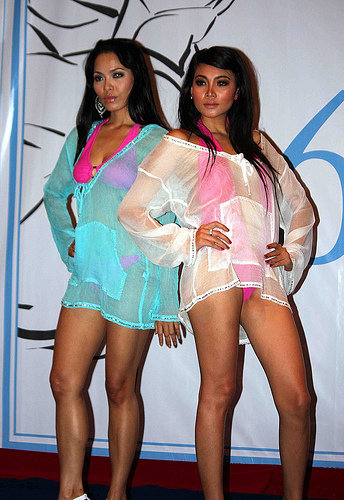 Photo Credit: Mangiwau
Shop around for colours, and don't be afraid to go out of your comfort zone. Dark colours have a slimming effect, and pale colours suit youthful skin. Get bolder as you get older, and remember that nothing looks as elegant and flattering as a black costume with a gorgeous tan. And if you like some of your body better then the rest, mismatch your bikini, with a block colour on the part you dislike and a pattern where you'd like to draw attention!
---
6

Pick a Pattern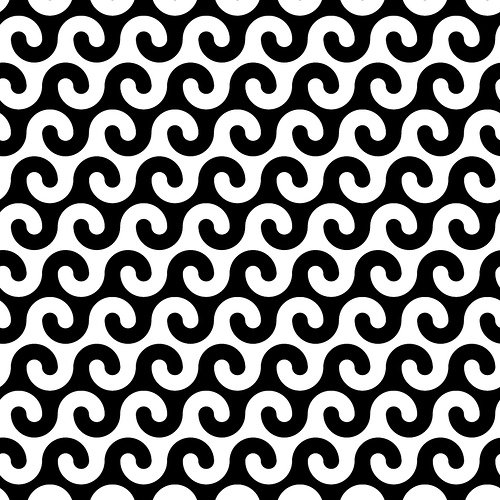 Photo Credit: bluekdesign
If you want to give yourself a slimmer silhouette, pick an unfussy, medium sized print, or a swirly one. I love monochrome swirls! Floral patterns tend to make areas look bigger then they are, and small busy prints can be ageing. Horizontal stripes will widen your frame, and vertical ones with make you look slimmer and taller...but the best thing to do? Try on a few different patterns and prints, and see which suits you the best. They are so much more stylish and flattering then block colours!
---
7

Be Aware of One Shoulder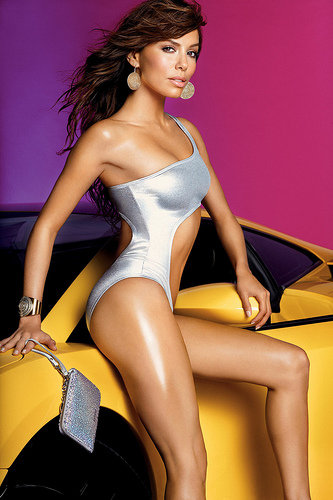 Photo Credit: .KiNG
One shoulder swimsuits are all the rage at the moment, but they aren't as flattering as you might think. Unless you are super-slim, they risk making you look chunky, and they aren't very practical either! If you do want to go one-shoulder, try a suit with a see-through strap, or make sure it fits you perfectly. I've seen many of my friends' straps break while swimming!
---
8

Get a One Piece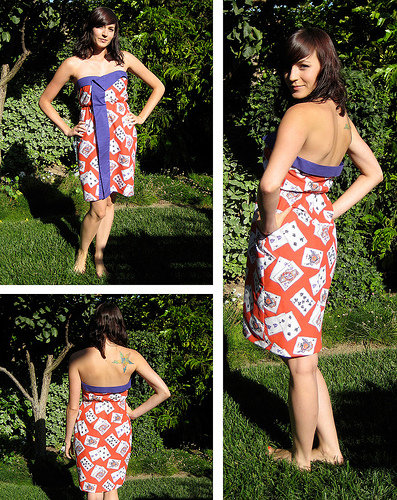 Photo Credit: kjma
Always buy a one piece which matches your swimwear. It's fantastic for hiding yourself if you should want too, and it prevents a sudden confidence crisis from ruining your tanning time. There are some amazing cover ups available...I love this card themed one, and ones that match your bikini will always look classy!
I've found it so much easier to find amazing swimwear by using this guide...picking a colour, a gorgeous pattern and being prepared for a sexy swimwear wardrobe is fantastic, and I'm much more confident now too. I loved trying on lots of different styles and shapes of bikini! Have you got a tip for picking some great swimwear? I'd love to hear it!
Top Photo Credit: Devastatia
More
Popular
Recent