Steering away from the passé low-waisted trend of old, high waists are now hotter than ever. Skirts, shorts, trousers – there's a high-waisted version to suit everyone. Once you find a style to suit your silhouette, it's simply a matter of stocking up and experimenting with different patterns and textures. Below are just a few different ways to wear the trend.
---
1

The Denim Skirt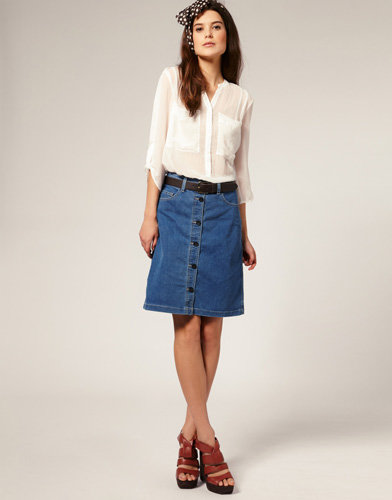 Price: $44.83 at asos.comA blue denim skirt is a staple for any wardrobe. Go for a classic A-line cut to really accentuate your waist. Added details like pockets and buttons are a nice touch. Look for a skirt length that finishes at, or slightly above, the knee for a sophisticated look.
---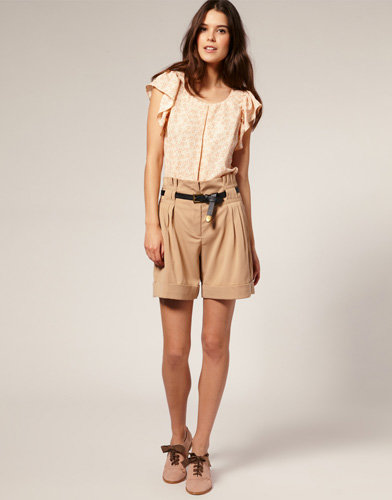 Price: $68.13 at asos.comThis is such a casual and cool look for the summer months. Shorts can be a tricky trend to cover, but going for a tailored design is always a good place to start. A high waist is also a great variation. For slimmer figures, it can give the allusion of a waistline. For fuller figures, it's a welcome relief from low-rise and tight fitting designs.
3

The Leather Skirt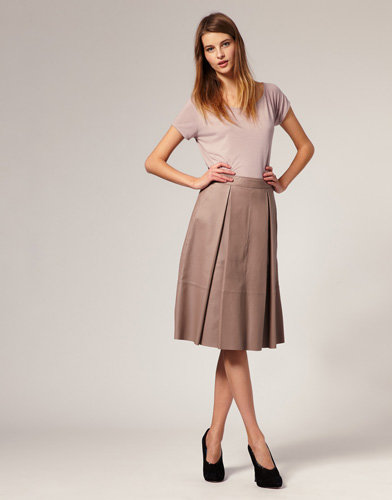 Price: $161.37 at asos.comA bit of leather adds attitude to any outfit. There are a range of leather looks to choose from. Go for a skater skirt, mini skirt, or fuller skirt. There's a style to suit everyone. Experiment with leather colours other than black. Try tan, dark brown, or even a softer mink colour.
---
4

The Pegged Trousers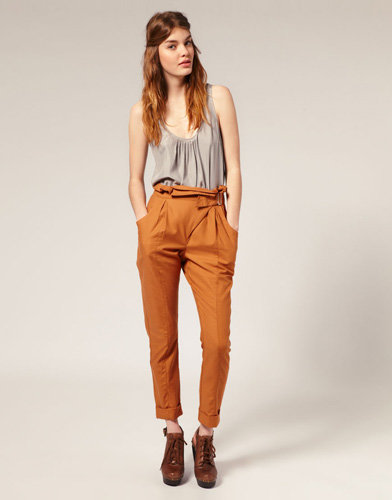 Price: $62.76 at asos.comPegged trousers just scream slouchy cool. Go for a paperbag or high waist for a really sophisticated silhouette. For a street smart look, pair with a loose fitting tank top. In my opinion, a good pair of trousers is a must for any wardrobe. This style is right at the top of my list.
---
5

The Pencil Skirt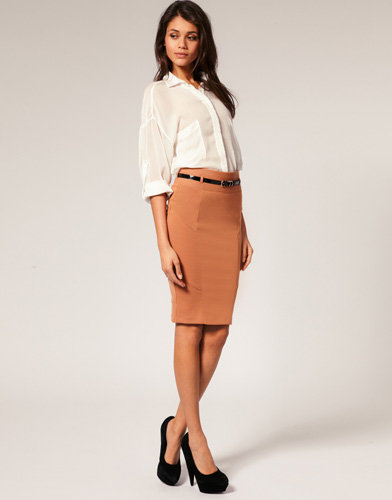 Price: $28.69 at asos.comIf you want to flaunt your figure, a pencil skirt is your best friend! Hi high waist adds to the illusion of curves. Pair it with a loose-fitting tank for play, or with a business shirt for work. Try out different colours. Fashion is all about having fun, after all.
---
6

The Maxi Skirt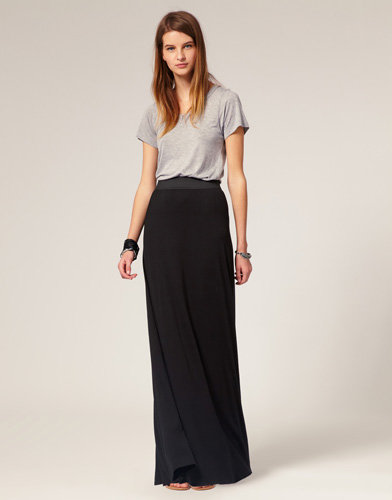 Price: $143.44 at asos.comA high-waisted maxi skirt is a great way to create an elongated silhouette. Look for closer fitting, column-style skirts. A fuller skirt may sometimes have the opposite effect. Go for block colours, and stick darker shades. If you're short and worried about the maxi trend, this is a great option for you to try!
---
7

The Mini Skirt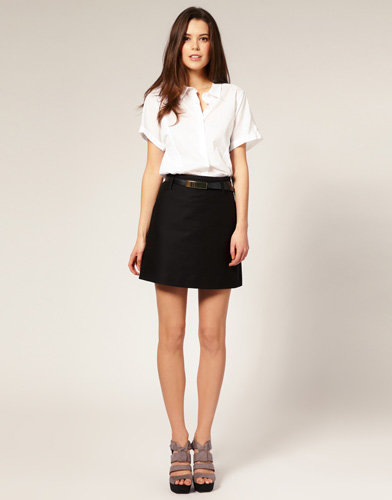 Price: $80.51 at asos.comChoosing a high-waisted mini skirt can be tricky. Depending on how high your waist is, a mini skirt can soon become very indecent. Play it safe with a skirt that hits around mid-thigh. Keep it classy with an A-line silhouette and stay away from anything that is too tight fitting. Once you've found a skirt that suits, it's time to flaunt those legs!
Those were just a general few takes on the high waist trend. If you have any more, I'd love to hear about it. How do you wear the high waisted trend?
Top Photo Credit: MartinodF
---
Comments
Popular
Related
Recent