I love retro fashions, but it's difficult sometimes to add retro to your wardrobe without looking like you're wearing a costume. I see it done wrong all the time… one good way to add retro to your wardrobe is with fun accessories! Here are my picks, a list of 8 retro-inspired accessories that are sure to bring your look together without looking like Halloween!
---
1

Great Horned Necklace
Price: $19.99 at modcloth.com
I have a thing for owls, and this sophisticated retro-inspired owl necklace is no exception! I love the open-weave look and of course, his cute black eyes! I'd wear this with a retro top and cigarette pants, or a pretty vintage floral dress… choose silver or gold (I'd choose gold)…
---
2

The Formal Fascinator
Price: $39.99 at modcloth.com
Nothing says retro, vintage, and elegance like a gorgeous, frilly fascinator. I love this one, too, all details and sass. The hat is blanched straw, the veil, flower details, and feathers are inky, mysterious black. Perfect for formal occasions where you want to stand out and make a statement…
---
3

SOS Brooch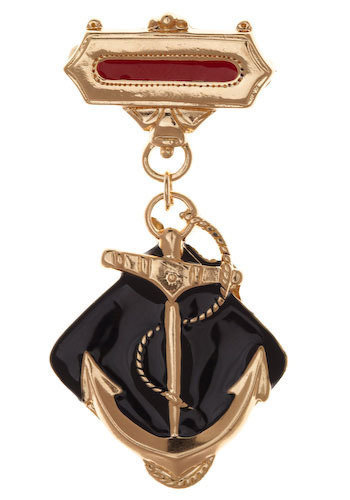 Price: $13.99 at modcloth.com
Anyone can wear a striped tee and a pea coat, but you wear it better than most, because you have this brooch. It's nautical, it's retro, it's perfect! Add a touch of nautical to any outfit, along with a dose of retro mod.
---
4

Antoine Watcheau Necklace
Price: $24.99 at modcloth.com
This pocket-watch necklace is far more elegant than a clunky, un-inspired wrist-watch, so why not pair it with a crisp blouse and tulle skirt, and wear with another, shorter, vintage necklace? I love the silve-tone detailing…
---
5

Old World Elegance Hair Clip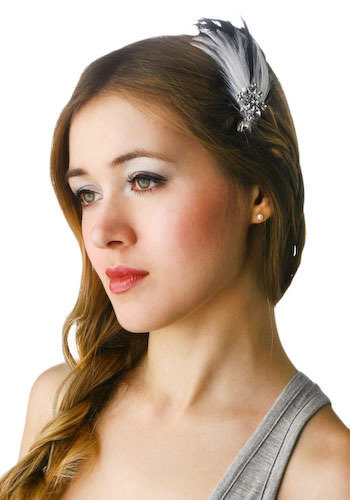 Price: $14.99 at modcloth.com
Vintage style doesn't have to be difficult. It can be as easy and elegant as adding a pretty clip to your side-swept hair… a clip like this one, adorned with a glittering snowflake pattern rhinestone and soft feathers. Dress up jeans and silver flats, or wear with a slinky gown…
---
6

Take a Bow Gloves in Creme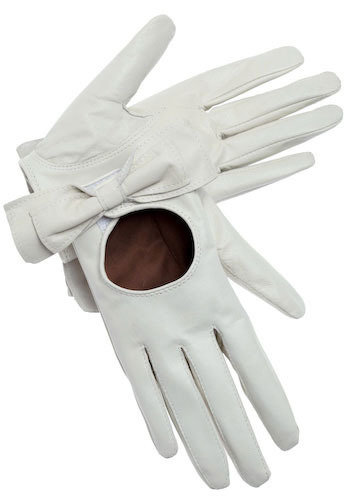 Price: $49.99 at modcloth.com
Gloves are the perfect retro ladylike accessory, ideal for keeping your delicate hands toasty warm, and much more stylish than run-of-the-mill knit gloves or mitts. These fit snugly with an adjustable Velcro closure, but have so much more style!
---
7

Wherefore Art Thou Cameo Necklace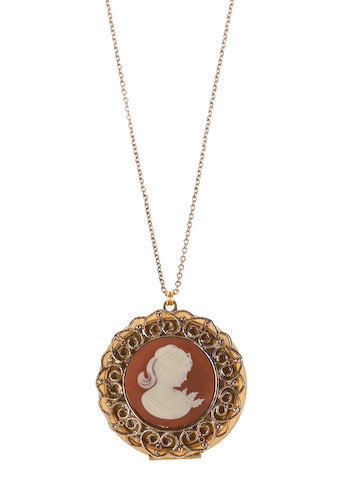 Price: $23.99 at modcloth.com
Nothing says retro like a pretty locket or cameo, and this is a perfect example of that. Wear with absolutely anything in your closet, from skinny jeans and a sheer blouse, to vintage frocks and more. I love the pretty gold detailing and the delicate chain!
---
8

Decade Shades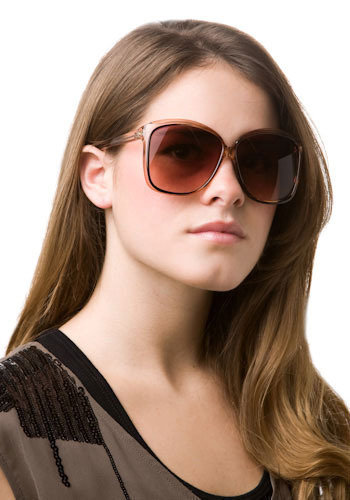 Price: $11.99 at modcloth.com
When my mother was a senior in high school, she and her best friend flew to London for a week, and I love poring over the photos of her there, in her short-shorts, tall boots, short cape, and these sunglasses. They add a pop of 1960's retro flair to any outfit… then or now!
I love the owl necklace, and the hats and hair clips are so fun! What do you think of the retro trend? Which of these retro-inspired accessories do you like best, and how would you wear them? Or have you spied another retro item you love? Please share!
More
Popular
Recent