Brooches are unique types of jewelry with a lot of potential. They can be worn as an accessory or used to make a statement. I've listed 7 fun ways to wear a brooch to give you some new ideas. Who knows, you might actively start seeking out brooches you want to add to your collection after reading the ideas listed below. Feel free to share your own ways as well!
---
7

On a Plain Colored Cap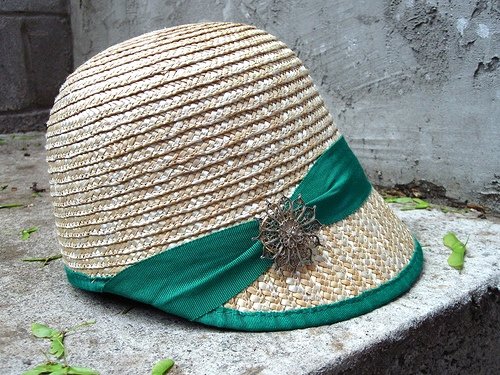 Photo Credit: andreakw
Even a ball cap can be dressed up with a brightly colored or detailed brooch. Pin it to the front of the cap where most companies place their insignia. Attach one to the side for something a bit different. If you don't wear ball caps, then stick a brooch on any plain looking hat you own and see what you think.
---
6

As a Closure for a Gapping Shirt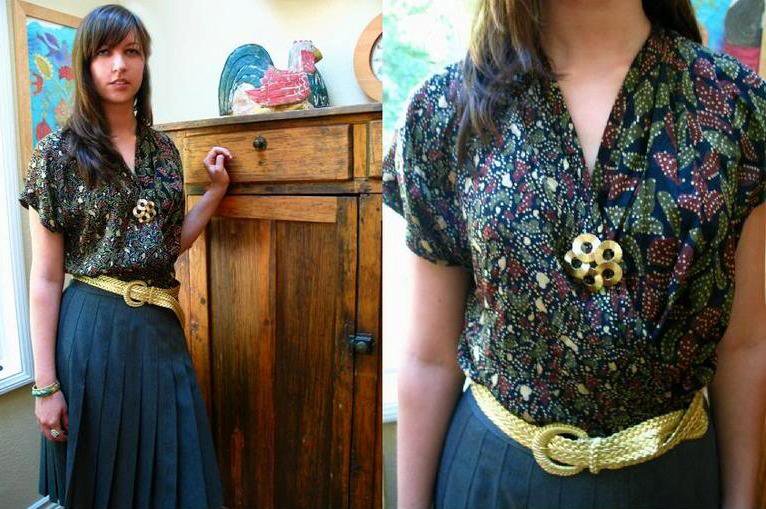 Photo Credit: closetcupcake.com
Do you ever find yourself getting ready to leave the house when you suddenly notice the blouse you're wearing gaps in the front? Use a brooch to close this gap. If you don't want to draw attention to the area where the gap is, then secure the gap with a safety pin on the inside of the shirt an put the brooch higher up and off to the side to divert attention from the gapping area.
Trendinig Stories
More Stories ...
5

To Liven up a Bland Looking Purse

Photo Credit: glitzy-n-glamorous.com

Brooches can be fastened to just about anywhere on a purse made of canvas or other thin material. If you have a leather purse you are thinking about dressing up a tad, you might be able to attach the brooch to the zipper pull or any metal rings dangling from the purse itself. You could also wrap a brightly colored strip of ribbon around the strap where it attaches to the purse and place the brooch on the section of ribbon.
---
4

To Add Some Bling to an Old Scarf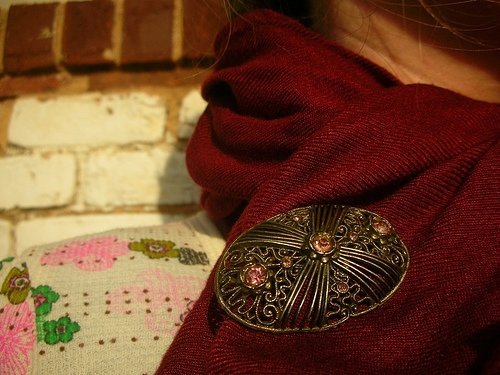 Photo Credit: bliss24
Keep a silk or rayon scarf in place by securing the loose ends with an elegant brooch. Even a winter scarf can be the perfect place to display some of your favorite brooches. Maybe you have 2 or 3 winter-themed brooches and you can't decide which one to wear. If they all look good together, then why not add them all to the end of your winter scarf you wear most often?
---
3

As a Way to Keep Your Shawl in Place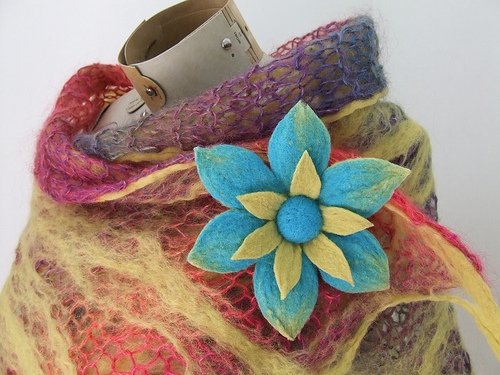 Photo Credit: fibrespace
You don't always have a spare hand to keep your shawl closed, so why not let a brooch do the job for you. This is the perfect opportunity to wear a brooch that is rather large, since it's often difficult to find a good time to wear such a brooch with regular clothing.
---
2

Dangle It from an Elegant Chain for a Makeshift Necklace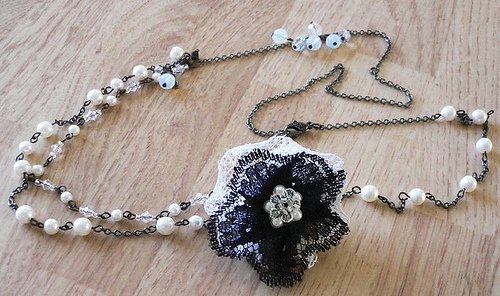 Photo Credit: vivien_chan
Brooches come in all shapes and sizes. The very small ones make excellent necklaces. This technique is great for when you have a particular brooch you'd like to wear, but no place to pin it.
---
1

Dress up the Lapel on a Coat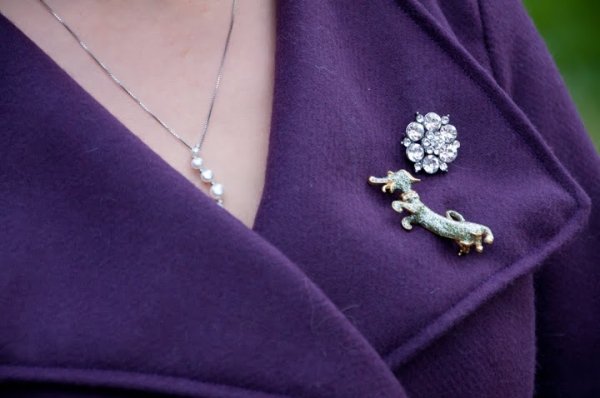 Photo Credit: petiterepublic.wordpress.com
I think this is a very common place to wear a brooch, but one of my favorites since I tend to have my coat on most of the time. Adding a brooch to the lapel of your coat will enable you to dress up any old coat, no matter how plain it might be. In my opinion, the plainer the coat the better because then your lovely brooch will stand out even more.
I hope you can use these 7 fun ways to wear a brooch or they at least give you ideas to devise your own method of accessorizing with brooches. How do you tend to wear a brooch most often?
Top image source: data.whicdn.com
---
Comments
Popular
Related
Recent