Sometimes just the right accessory, even just a belt or tie, can give even the most straight-laced corporate suit a just-so punk edge. So if your sweetie is has punk appeal, why not treat him to one of these great punk rock accessories?
1

Corporate Welfare Wallet
Price: $30.00 at shanalogic.com
This edgy wallet by Resist Today sends a distinct message: no corporate welfare! Even if your fella is a cube slave at Goldman Sachs, he'll appreciate the sentiment and might even see the irony of keeping his credit card in it.
2

3D T-Rex Tee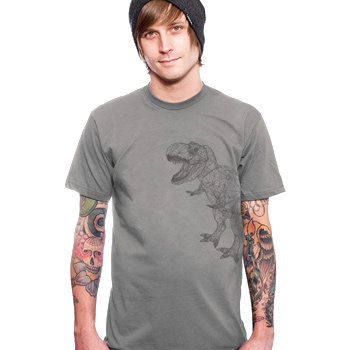 Price: $20.00 at shanalogic.com
Super-comfy cotton tee with super-awesome RAWR-inspiring T Rex! I love the 3-D rendering effect… I wonder what it looks like with 3-D glasses?
3

Crash Tie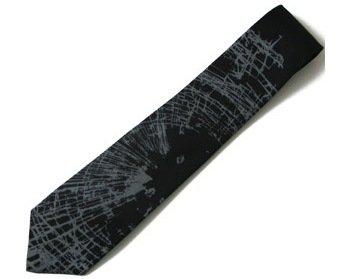 Price: $30.00 at shanalogic.com
Imagine this tie with your guy's most conservative pin-stripe suit and black Converse All-Stars. Look closely, and you'll see it's designed to look like a spider-webbed windshield. Cool, and most definitely punk.
4

Forever Young Cufflinks
Price: $150.00 at shanalogic.com
Even a guy with the hardest of edges had fun as a kid playing with his Legos. If he has to play in a grown-up world and wear a set of cufflinks, why not let them declare his love of his past? These are made of sterling silver and plastic, and come in a rainbow of colors, from goth black to cheery yellow and pink.
5

Raven Destroyed Tee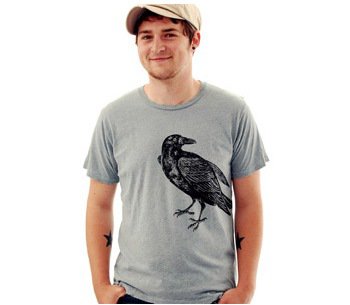 Price: $22.00 at shanalogic.com
The perfect tee for any fan of Edgar Allen Poe, or anyone who just loves the dark, mysterious raven. This tee is made of soft, comfy cotton and features an inky black raven hand-printed on the front.
6

Industrial Netbook Bag
Price: $50.00 at shanalogic.com
Every netbook needs a bag, and this one's perfect for a fella with a punk edge. It's made of sturdy, bang-resistant wool felt and leather, and fits most netbooks (but sadly not the iPad… yet). The strap is adjustable and detachable, too.
7

Hardware Necklace
Price: $18.00 at shanalogic.com
If your punk rock sweetie also happens to be a bit of a handyman or is just into his hardware, this necklace would make a great gift! It's made with a metal washer and two bolts knotted on a black rubber cord and has a lobster clasp in the back.
If your honey's birthday is coming up, or if you just want to buy him a just-because gift to let him know you understand his punk yearnings, any of these would be a fantastic gift he'll be sure to love. Which of these gifts would you buy for your guy? Which would you never consider, and why? Please let me know!