Arm warmers… are they gloves, mittens, sleeves… ? Actually, they're the best of all three, making you feel warm and cozy but giving your fingers freedom to grip and grab and pinch. I love wearing arm warmers because they're so versatile, and because they come in so many styles, there's always a pair to wear with almost any outfit! With fall on the way, I've been looking for a few new pairs of arm warmers, and here's what I've found… here are 7 cute pairs of arm warmers!
---
1

Cable Knit Arm Warmers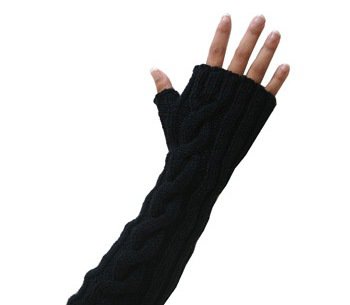 Price: $30.00 at shanalogic.com
These super-soft wool arms warmers by Yanli are so snuggly warm and so versatile, you'll want to wear them every day! I love the cool cable knit and the perfect thumb hole… they look like cozy little sweaters, don't they?
---
2

Stripey Arm Warmers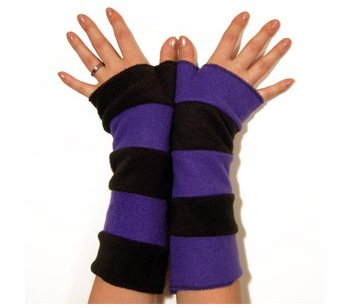 Price: $18.00 at shanalogic.com
Alpine fleece is so warm and so soft, you'll wonder why they don't make sweaters out of the stuff… oh wait… they do! But with these arm warmers on, maybe you won't even need a sweater! Choose from purple and black stripes or pink and black…
Trendinig Stories
More Stories ...
3

Serve Chilled Wrist Warmers in Strawberry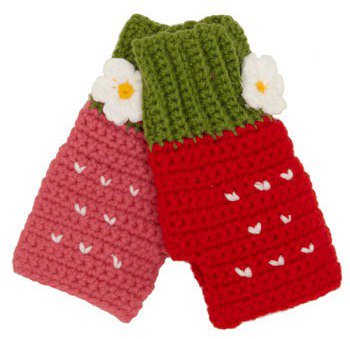 Price: $31.99 at modcloth.com
These are a little shorter than the typical arm warmer, so let's call them wrist warmers. But they're still adorable, especially because they don't EXACTLY match, and because of the sweet little blossom at the wrists! Love the idea, but not too fond of strawberries? They're also available as chocolate chip cookies… yum!
---
4

Dangerous Love Warm Warmers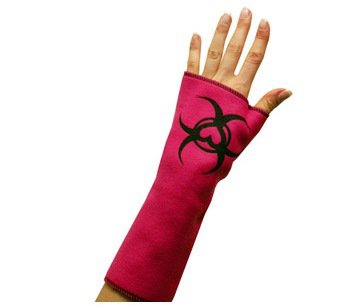 Price: $18.00 at shanalogic.com
Not all love is dangerous, but if you love these arm warmers, I suppose it can be! They warn of hazard, but they look so cute! Choose from pink with black or white with pink… both are just as spiffy!
---
5

Cupcakes & Bows Arm Warmers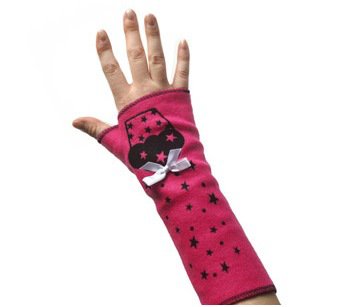 Price: $18.00 at shanalogic.com
Cupcakes and stars and bow, oh my! These are so adorable! These arm warmers are pink fleece with a yummy little cupcake, a tin white bow, and a scattering of stars. I love these!
---
6

Hearts Arm Warmers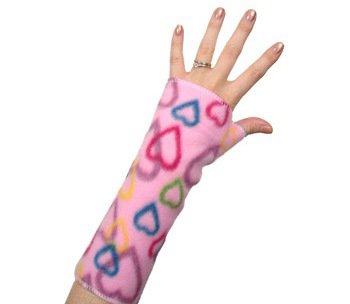 Price: $18.00 at shanalogic.com
How sweet! These pale pink arm warmers are covered in lots of hearts in so many colors! These will match just about any of your coats and scarves…
---
7

Hearts & Gears Arm Warmers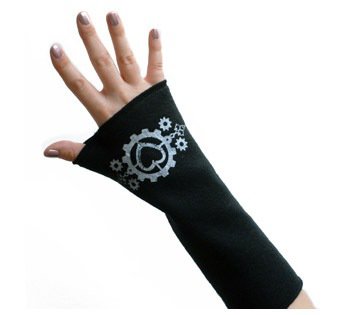 Price: $18.00 at shanalogic.com
Sleek, stylish, and warm! These black and white arm warmers have an industrial theme, but these aren't mere gears… they're what makes the world go round! I love the little heart in the middle of all the action!
With the cooler weather on the way, I can't wait to wear these cute, cozy arm warmers! Which of these do you like best, or are you still a faithful mitten or glove girl? Please let me know!
---
Comments
Popular
Related
Recent