When you wear something, if you pair it with some accessories, you will be surprised at how different the outfit looks. I am going to give you some 8 cutest accessories for blonds, but they can also be used for brunettes, red heads, purple heads, pink heads or whatever your hair color is! And yes, people do have pink in their hair; right now, I have purple and pink highlights on top of blonde. Anyhow, right now, I am going to give you some of my favorite accessories!
---
8

Natasha Accessories Satin-Flower Headband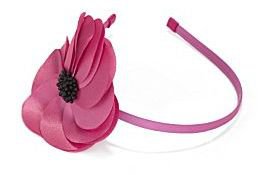 Price: $14.00 at dillards.com
I always liked headbands that have flowers on them. My 6-year old daughter also enjoys wearing them. This is a skinny headband that has a flower on it that is definitely eye-catching. It also has black seed beads in the center.
---
7

Pandora Style Peace Bead Bracelet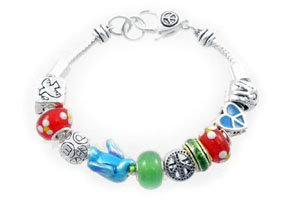 Price: $29.95 at inspiredsilver.com
Ever since my mom showed me Pandora bead (they're pretty expensive), I fell in love with Pandora bracelets. This one is a peace themed Pandora bracelet and I think it is a great accessory for blondes!
6

Hamish Camo Printed Silk Scarf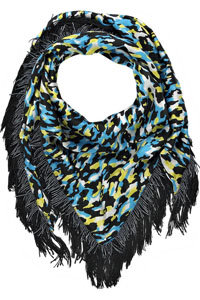 Price: $465.00 at net-a-porter.com
With this scarf, you will definitely be pepping up your life. It is blue and yellow animal print. The fringe really catches my eyes. Did I mention that it is silk and you know how comfortable silk is. Layer this over a tank top with some skinny jeans and it will look lovely.
---
5

Solid Cotton Ruffle Scarf W/Boxknot Ends
Price: $58.00 at betseyjohnson.com
This is a black, cotton, multilayer ruffle scarf. It has boxknot ends, which are adorable. Pair this with a red, black or white dress and it will look elegant. The again, all colors go with black, so with this scarf, your possibilities are endless!
---
4

Lauren Moshi Rock 'n' Roll Headband with Crystal in Black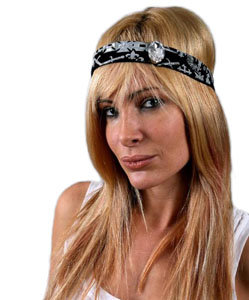 Price: $45.00 at shopmanhattanite.com
What do you think of this headband? I wouldn't wear it, but I know some of you would like it. It has crystals embedded on it, which really stand out. This headband is like none other.
---
3

Black Petal Feather Shell Hair Comb
Price: $3.99 at hottopic.com
I have an obsession with things like this! I have something similar to this, but it's flowers with feathers coming out. I have 5 different colors of them. This one is black with a petal cut mesh surrounding black feathers. It includes the hair comb attachment.
---
2

Nouveau 24-karat Gold-plated Hairband
Price: $244.50 at net-a-porter.com
I know, the price is out there, but this is a 24 karat gold-plated hairband. If you can afford it, then it is well worth it. You can wear it to accent that feminine dress during that night out on the town. The white opal embellishment is stunning!
---
1

Juicy Couture Sequin Beret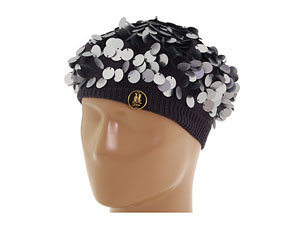 Price: $39.99 at 6pm.com
Juicy Couture offers some great styles. What do you think of this sequin beret? It is available in coal and black. In this sequined beret, you will be sparkling with glam! It sure is filled with style. It is one hundred percent wool.
There you have 8 cool accessories. I love hair accessories, so I listed a lot of those that I think would go great with blond hair. Which accessory do you like the most on this list? Do you have some others you would like to tell us about?
---
Comments
Popular
Related
Recent