Shorter hair is very practical – and certainly more comfortable in the hot weather – but one drawback is that it limits how many ways you can style your hair. What can you do with a chin-length bob like mine, classic as it may be? One fuss-free answer is to forget about styling, and go for accessories like hairbands. I have quite a collection! Here are some of the cute ones around.
---
1

Leopard Print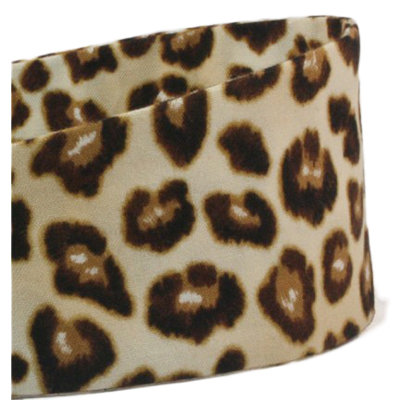 Price: $9 at etsy.com
I tried. I really tried. I just couldn't help starting with animal print, I love it that much. This band is the perfect way of adding a chic touch to a plain outfit, without overdoing it and looking like an explosion in a fur factory.
---
2

Urban Outfitters Metal Dragonfly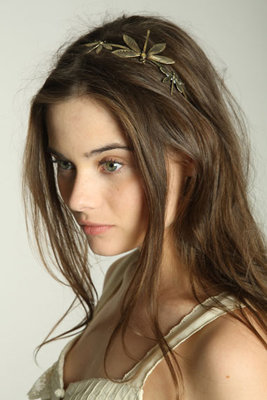 Price: £12 at urbanoutfitters.co.uk
Isn't this adventurous! I love this dragonfly band, which has to be one of the most original styles I've seen. Just be prepared for wags saying 'there's something in your hair …'.
3

Fat Face Bandhini Head Band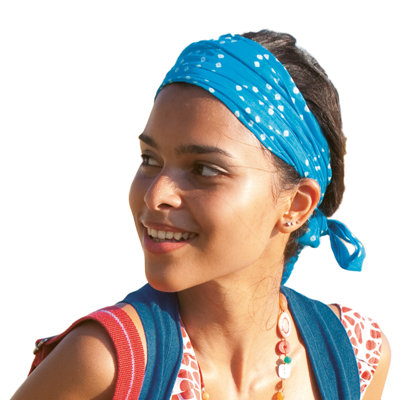 Price: £7.50 at fatface.com
Here's a good hair band for a summer holiday, as it would be cool and practical on the beach. The clever design includes adjustable ties and an elasticated strap, so no chance of it being too tight or loose!
---
4

Fuchsia Organza Flower Band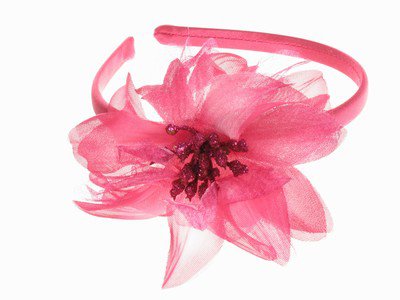 Price: £4.99 at glitz4girlz.com
The drawback with shorter hair is that you can't tuck a flower into it should you feel like channeling your inner senorita. Here's the solution! This band has a beautiful flower attached to it, and would be perfect for a wedding or garden party (if you ever get invited to these things).
---
5

Jennifer Ouellette Satin and Feather Hair Band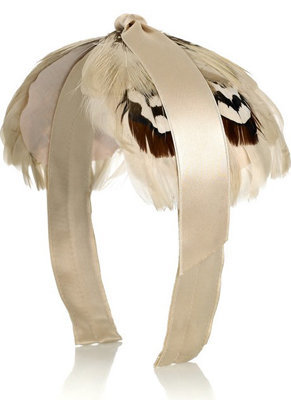 Price: €89.27 at net-a-porter.com
And in the money-no-object bracket, I put this rather natty little feather number, which reminds me of a hat my mother wore in the 50s. If you really feel like splashing out, there are plenty on Net-a-porter that make this band look cheap …
---
6

Funky Striped Purple Band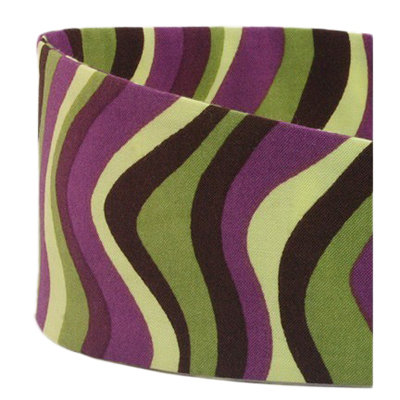 Price: $9 at etsy.com
Groovy! It's back to the 70s with the aptly named Funky band. If you prefer fabric to plastic, this is the one for you. The seller will even adjust the size on request.
---
7

Blue Hearts Band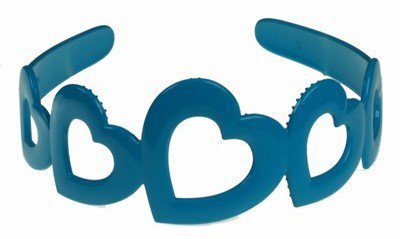 Price: £3.29 at glitz4girlz.com
Wear your heart on your head with this blue band. It's available in a variety of colors, but this blue band will certainly stand out. A great color for summer, and more eyecatching than basic black.
---
8

Grace Tiara Head Band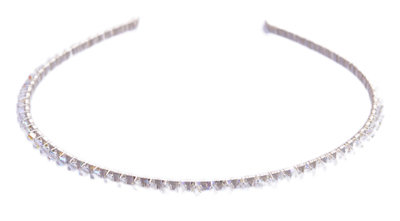 Price: £30 at bridaldesignsweddingjewellery.co.uk
Getting married! Don't do it! No, seriously, lots of brides are looking for an alternative to a veil these days, and this delicate little Swarovski headband will look beautiful without being overwhelming. Matching jewelery is also available if you want to coordinate.
Cheap and chic – you gotta love the hairband! So many styles, colors, materials … Where do you stop? Where do you start! I hope this has given you some ideas to get your head looking hot this summer.
---
Comments
Popular
Related
Recent