If you have a cell phone (who doesn't?), you've probably looked at it once or twice and wondered how you could make it more your own… maybe a cute case? A new ringtone? Or maybe a cute cell phone charm! I think they're a lot of fun, and are a great way to set your phone apart from the rest. And there seem to be so many to choose from, something for every hobby, interest, and pursuit. Not sure what I mean? Here are some examples! These are 8 cute cell phone charms…
---
1

Blue Panda Cell Phone Charm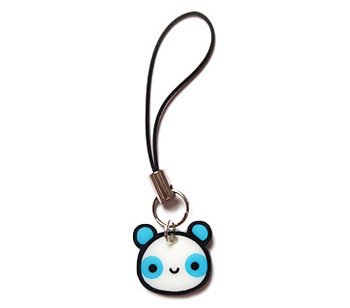 Price: $5.00 at shanalogic.com
Who says all pandas have to be black and white? This little sweetie sure isn't… and she's happy to show it! She's a vibrant hue of blue and would be so cute on your cell phone, don't you think?
2

Happy Cloud Cell Phone Charm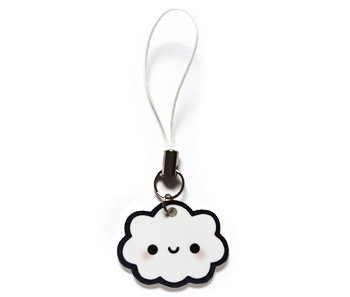 Price: $5.00 at shanalogic.com
This perky little cloud would never bring rain! She's more the type to highlight the blue sky, and would love to keep your cell phone company…
---
3

Panda Love Cell Phone Charm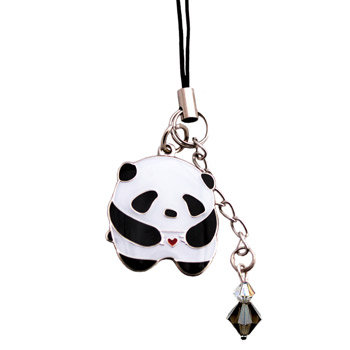 Price: $12.00 at shanalogic.com
This fellow is intent, serious about his mission… to spread a little love! He holds a bright red heart, and with him comes a dangling Swarovski crystal. Perfect!
---
4

Happy Mushroom Cell Phone Charm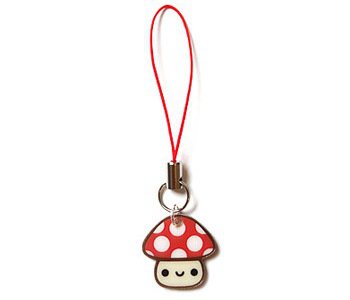 Price: $5.00 at shanalogic.com
All of his little woodland creature friends are bound to miss him, but this red-and-white mushroom wants to see a bit more of the world! Bring him along, attached to your cell phone or camera!
---
5

Happy Sushi Cell Phone Charm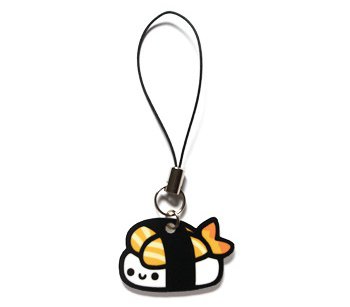 Price: $5.00 at shanalogic.com
Yay, sushi! This little shrimp and rice roll looks so tasty, you might be tempted to take a tiny bite! Resist the temptation, and hang him from your cell phone to declare your love to ebi (and other sushi) instead!
---
6

Peanuts Snoopy Flashing Cell Phone Charm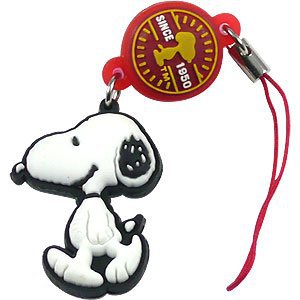 Price: $7.99 at amazon.com
For more than 50 years, Snoopy and his other Peanuts friends have been there, entertaining us (and occasionally selling us insurance). If you're a fan, this could be the cell phone charm for you… and if you're still not convinced, note that Snoopy also flashes when your cell phone rings…
---
7

The Key to My Heart Cell Phone Charm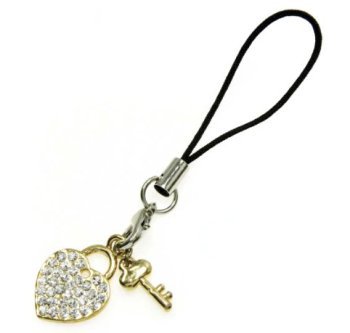 Price: $5.99 at amazon.com
Isn't it romantic? This pretty glittery cell phone charm maybe just the things for a girl in love… it features a tiny crystal-studded heart with a matching key… so cute!
These are just a few of the thousands of cell phone charms that are out there… there really is a charm for everyone! Which of these do you like best? Or do you already have a cell phone charm? What is it? Please let me know… thanks!
---
Comments
Popular
Related
Recent