When choosing sunglasses we must know that their main purpose is to give us protection against ultraviolet waves coming from the sun. It doesn't mean that if you pick a good label it will also bring safety to your eyes. So we have to take glasses with the proper factor. These rays affect us and can come from the reflections from water, windows etc…
---
7

Don't Buy Those with Wide Arms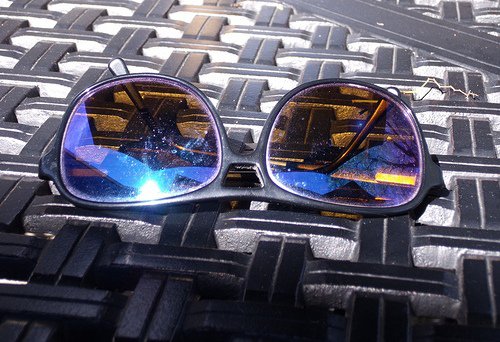 Photo Credit: Temari 09
This affects our seeing with both eyes, however there are some models with the arms made of lens.
---
6

Watch the Frame Size and Material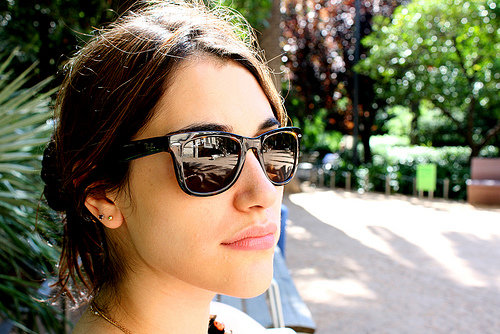 Photo Credit: David Parrett
It should fit our face and head. If they don't they will not give good sun protection. Normally they are light and they have different styles.
---
5

Keep Them in a Good Depositing Place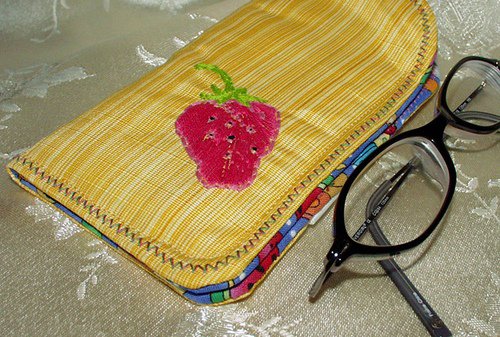 Photo Credit: CarrieDee Handcrafted
If the lens are kept for a long period of time in the sunlight they may lose their initial color and change their form. The genuine glasses have a package included containing a cleaning tissue and a case for storage.
---
4

Choose the Polarized Type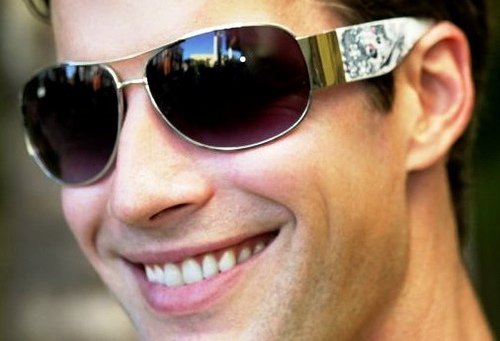 Photo Credit: identity eyewear
These ones have a filter, they are good for use in traffic or when doing sports, specially on the water, fisherman love them, they annihilate the effects of horizontal light rays and let pass only the vertical ones, they also reduce glowing and glare. They can also be used by people who have problems with intense light or have some eye problems.
---
3

Bring a Friend with You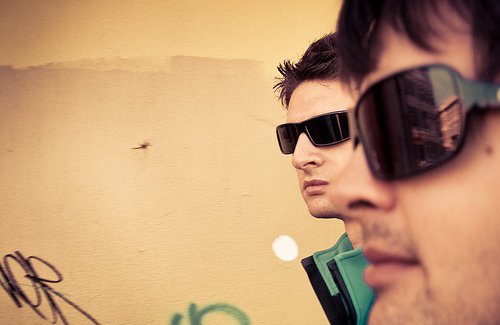 Photo Credit: Cuba Gallery - Now on Twitter!
It is well known that we like to receive other's opinion about how we look and this is best seen when we buy a pair of sunglasses, we may not like what we see in the mirror but a person can tell us if the product really fits us or not. It's good to try as many as we can before deciding what to buy, the variety is something usual in our days.
---
2

They Must Be Comfortable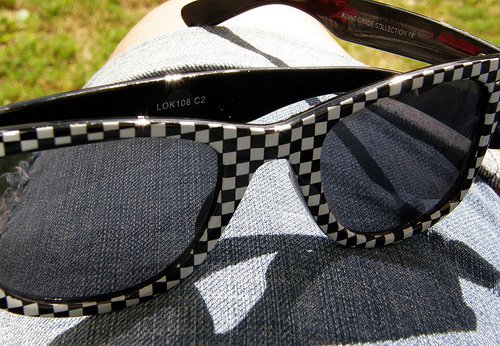 Photo Credit: Jenny, tú no te dejes caer.
This is a must because it can cause nose pain or other nasty affections.
---
1

Use the Glasses That Fit Your Face Form and Eye Color
Photo Credit: Igor Gottardi
For example if the buyer has the face in form of a triangle he must wear an aviator model, if his face is round the best fit is rectangular ones, if you have a squared face round lens are good, and of course don't use wear the shape that your face has. The color of the lens has to be in contrast with the one of the iris.
No matter what type of sunglasses we would choose they will always change our image, most often making us look better, we must take good care of them, clean the dust and grease with a soft cloth or the wiper provided being careful not to scratch the lens as they will become useless .For kids they are a special attraction and they are commercialized in intense colors. Let's remember the times when we bought our first pair, and saw the world with different eyes…was this because of the glasses?
Top Photo Credit: Ilse ?
More
---
Popular
Recent