We all have one thing in mind for the summer and that is swimsuits. Each year, we set out to find the best swimsuit. You know, the one that will look the sexiest on us and fit our bodies just fine. Here are my favorites for this summer. I have to admit, some of them may be a bit too revealing and aren't for the faint hearted.
8

Collar Tie Front Bikini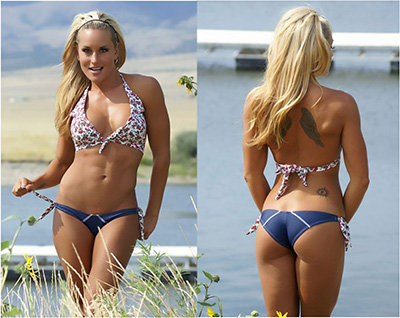 Price: $86.00 at sexyswimwear.com
This is a bikini with a halter style top that consists of a unique collar that makes it look adorably retro. Denim is huge these days and that's exactly what the bottom is made of. The top ties in the front and the bottoms tie at the sides. The straps tie in back of neck and the back. They are all adjustable.
7

Shredded Swerve One-piece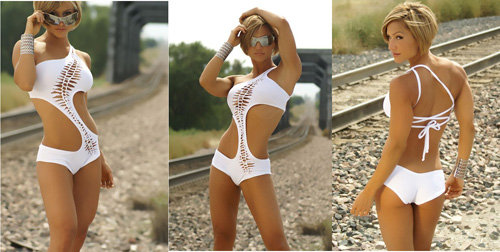 Price: $109.00 at sexyswimwear.com
This is a sexy one piece swimsuit that has a torn, weaving technique that gives a sexy, peek-a-boo effect. The straps can be adjusted and they tie in the back. I am not a sucker for one piece swimsuits, but this one is actually sexy!
6

Lacey Wrap Monosling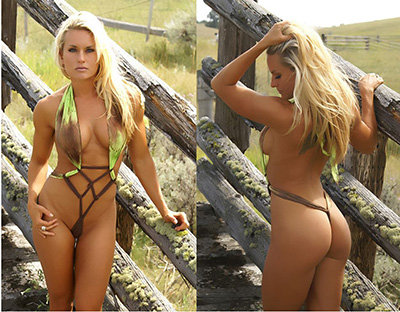 Price: $86.00 at sexyswimwear.com
Again, I'm not big on one pieces, but this one is so sexy! The slingshot style wraps around the body revealing a dramatic plunging effect. The fabric top is lace. The top ties behind the neck and yes, it is adjustable. Of course, it would help if you had toned legs, perfect abs and a great derriere for this one.
5

Double Scoop One-piece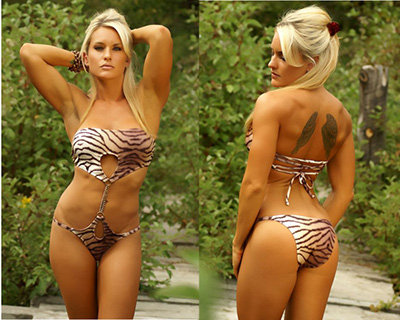 Price: $109.00 at sexyswimwear.com
This is a bandeau style one piece that has some pretty sexy cut outs with a gold chain that connects the top to the bottom down the center. The suit ties and it is adjustable at the back. Pair with some cute accessories and you're ready to sizzle!
4

Slant Side One-piece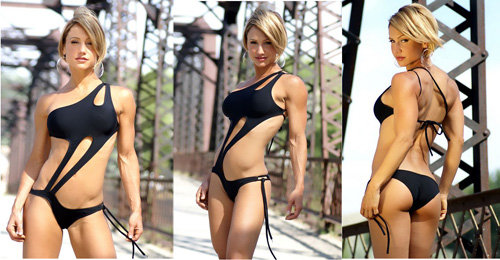 Price: $86.00 at sexyswimwear.com
Be sexy in black with this one piece with cut outs. The top straps are adjustable and it ties at the back. This is a must buy if you are looking forfabulous swimwear.
3

Wrapped Halter Bikini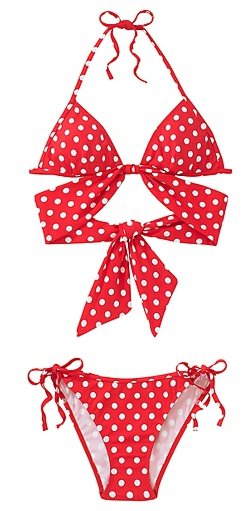 Price: $25.00 at newport-news.com
This wrapped halter bikini is actually pretty flattering. It has neck ties and a back hook. The bikini bottom has side ties. It is made of Nylon/Spandex. And I absolutely adore the polka dots. If you are a girly girl, this one is for you!
2

Leopard-Print Skirted Bikini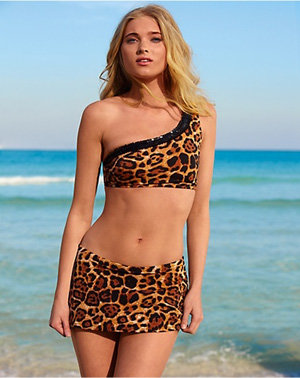 Price: $39.00 at newport-news.com
Here is the leopard print for all of you animal print loving girls! This suit has a black trim that runs across the neckline. It has a shelf bra and a skirt that gives full coverage on the bottom. Looks sort of like a sexy cave woman doesn't it? ;)
1

Chain Open Sling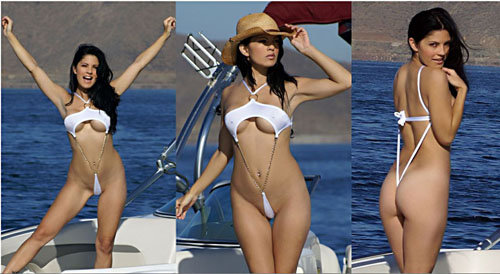 Price: $109.00 at sexyswimwear.com
I think this is one of my favorites. It is a one piece swimsuit with a large open area in the front. It is accented with gold rings and chains. The top part wraps around the shoulders and ties in the back. I think it would be perfect for a honeymoon getaway.
There are the 8 sexiest swimsuits to wear. You see, I warned you in the beginning that they may be a bit too sexy for you to wear! So, which ones would you like to wear in public?