I am going to give you the top 7 hottest summer outfits on my list. These are beautiful dresses that will be sure to turn heads this summer. You are going to start seeing a lot of these posts, because summer is right around the corner and girls are in the need of ideas! Get ready to see some hot dresses!
---
7

Ruched Convertible Dress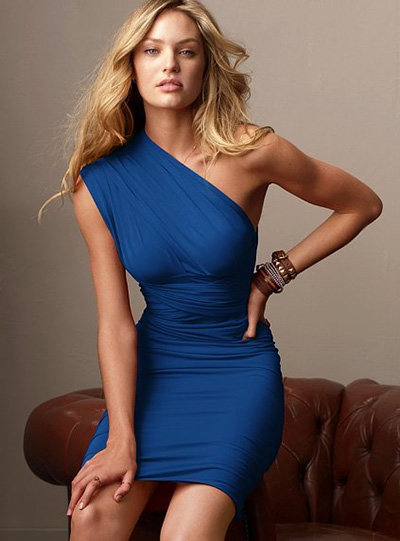 Price: $79.00 at victoriassecret.com
This is a gorgeous dress that will flatter your figure and it comes in twelve bright colors that are all perfect for summer. Best of all, it's completely versatile — it can be worn ten different ways, including as a halter dress, a strapless dress, or a v-neck dress.
---
6

Sexy Black & White Sequin Lace Party Dress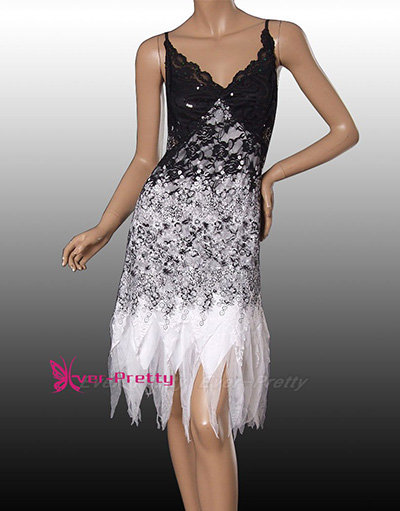 Price: $49.99 at ever-pretty.com
What about that party this summer? Yeah, you know one is coming up. This sexy black and white sequin dress would be sure to draw attention. It has a plunging V neckline, beautiful flower pattern and beading trim at the bust. It does not contain a zip up back. It is stretchy and yes, it is lined.
---
5

Sexy Black Pink Vogue Lace Cocktail Dress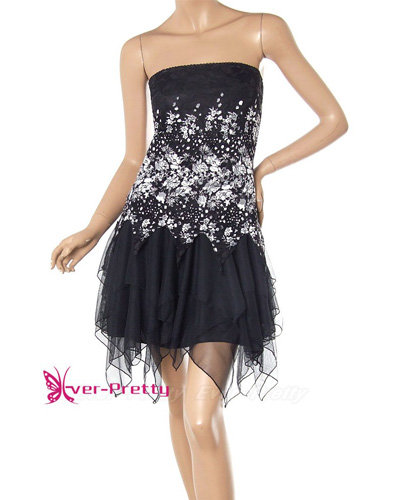 Price: $49.99 at ever-pretty.com
Summer is a time for parties and this dress will be sure to turn heads. It has a feminine lace overlay with flowers. It is sexy and has just the right amount of stretch to contour to those curves. It has soft stretch polyester underlay. Elastic band insert is going across the bustline.
jenny
looks like something snooki would wear...
---
4

Sexy Muse Dress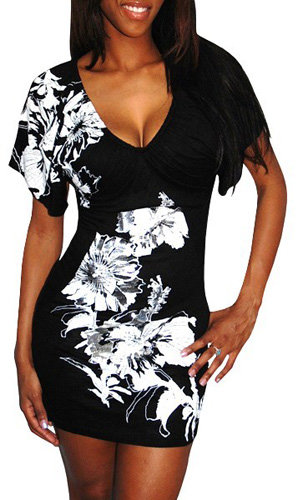 Price: $26.80 at greatglam.com
With this black, sexy dress, you are going to draw attention. It may not be the right type of attention, but it will be attention nonetheless. It has a dual elastic V-neckline as well as shaping seams. It has a floral print that gives a sassy touch to it.
---
3

Anatomy Lesson

Price: $25.80 at greatglam.com
I like the openings on the sides, it's revealing, but not too revealing. Where you would wear this to, I am not quite sure. Maybe it would look good at the club? It has color and designs that normally would not go together, but for some reason, with this dress, they do!
---
2

Strapless Bra Top Dress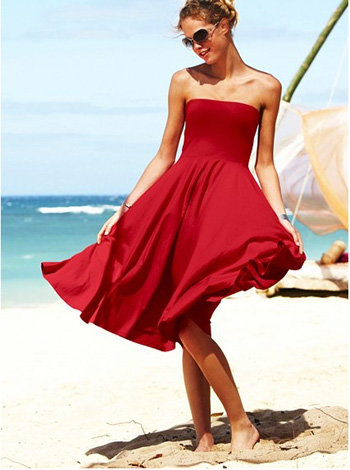 Price: $59.00 at victoriassecret.com
This is a beautiful, red flowing dress that would be perfect to wear to the beach. This is comfortable to wear as it has a shelf bra with soft, comfortable cotton.
1

Formal Ribbon Tie Strapless Evening Dress

Price: $69.99 at ever-pretty.com
This is a very dressy design, which is why I listed it as number one. It's one of my favorites and would look good for the evening. It is silky and makes you feel very smooth. It is strapless style and has a nice ribbon tie on the waist. The ribbon is detachable.

With all of these hot summer dresses, it is hard to choose the best one. I can't do it! It all depends on what I would be wearing it to. What about you, what would you wear number 1 to? How about number 3?
---
Comments
Popular
Related
Recent