It's party time again and you know what that means! It's time to find a beautiful cocktail dress! Unless, of course, you want to wear the last party dress you wore and I don't think that is going to happen. If you are in the market for a new, beautiful cocktail dress, then read my list of 8 beautiful cocktail dresses…
---
8

Haute Hippie 'to Die for' Cocktail Dress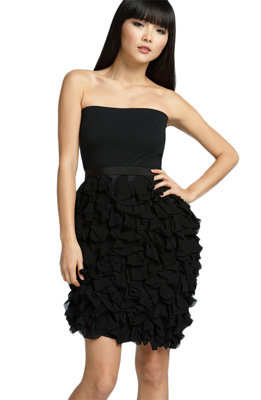 Price: $404.90 at shop.nordstrom.com
Without the neat fluffy skirt, this would just be an ordinary black dress and I would not have put it on this list. I love dresses that look unique and this one definitely has it. I think this would look better if it were a halter top. I like to take a chain necklace with thin links on it and pin it to the top part, right above the chest in the middle with a nice looking pin. Then, it creates your own halter top look, except with a neat looking chain!
7

Tiered Silk Cocktail Dress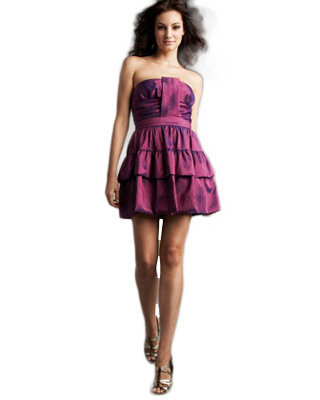 Price: $275.00 at neimanmarcus.com
My favorite color is purple, so you know I will like this one. This is a sleeveless cocktail dress with a banded empire waist. It zips up at the back.
---
6

Palm Sequin Cocktail Dress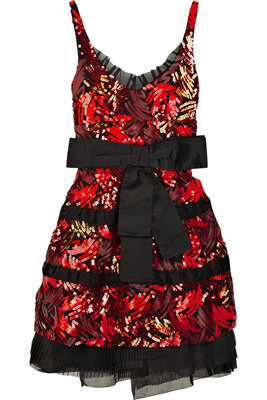 Price: $2,900.00 at net-a-porter.com
This is a black and red sequined cocktail dress and I think it is the ultimate party piece, if you can afford it. It has a beautiful floral print. Normally, I do not go for that floral print, but in this case, I really like it. I like the ruffle trim as well. What is not to like about this dress?
---
5

Printed Silk-chiffon Dress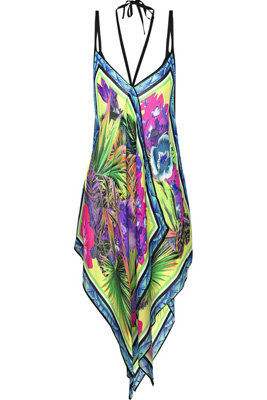 Price: $680.00 at net-a-porter.com
If you are going for that bold look, then this dress would do wonders. This is a silk-chiffon floral dress. The handkerchief hem will be sure to draw attention. I would wear some strappy sandals with it.
---
4

Lattice Jersey Mini Dress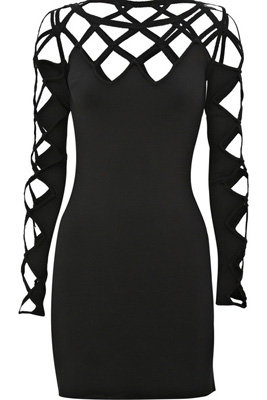 Price: $1,195.00 at net-a-porter.com
If you are looking to shake up the party, then this would be a great dress to wear. It is a sleek, long sleeved grosgrain-lattice dress. I love the way the top is designed! Pair it with some buckled heels and you will surely draw some attention.
---
3

Strapless Silk Faille Cocktail Dress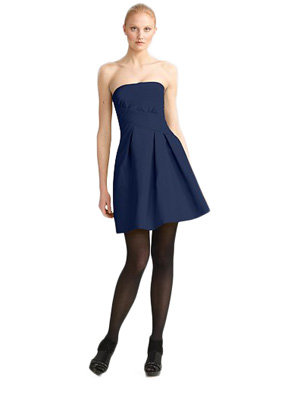 Price: $1,990.00 at saksfifthavenue.com
I like this strapless design. Do you see how the halter is designed? That is like what I was talking about adding on to number 8. This one has pleats at the skirt and shirring detail on the bodice. It zips up at the back and has silk lining.
---
2

Ruffled Cocktail Dress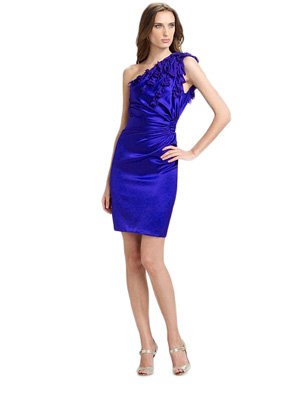 Price: $1,265.00 at saksfifthavenue.com
I always liked one shoulder shirts and dresses. This dress has been designed in stretch silk and has ruffles cascading the front and back. The zipper is on the side. Did I mention that it was made in Italy?
---
1

Flared Pink Cocktail Dresses by Interlude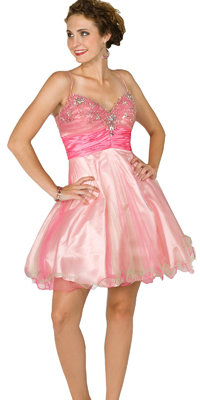 Price: $178.00 at edressme.com
I am not a big fan of wearing pink, but I guess we all have to get in touch with the feminine side sometimes, you know, unless you are a man. This dress is mid thigh length and has an embellished neckline, which is the main reason I picked it. I think it would look better as purple or red.
It's hard to pick which one of these is my favorite. I like them all, but I know in order to go to that cocktail party, I can't carry a big handbag and keep changing every five minutes, so I have to pick at least one! Which one do you like the most?
---
Popular
Related
Recent