Nothing says sweet and sexy than a lace-detailed dress. Here are some that you might like:
---
9

VICTIM - Corset Print Dress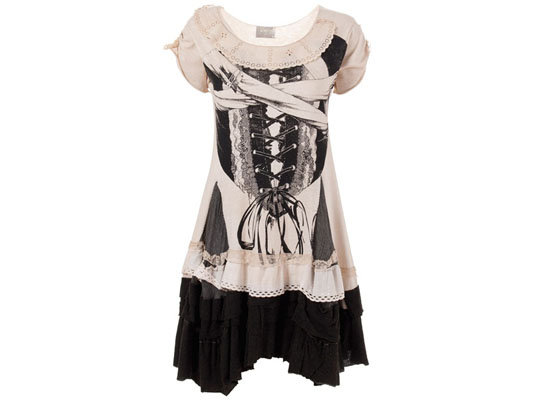 Price: $336.00 at farfetch.com
I actually like this! It is a faded cotton T-shirt with a corset print on the front and layered lace trim skirt. It looks uniquely vintage.
---
8

Choya Lace Layered Dress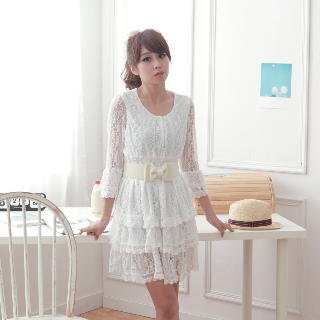 Price: $38.00 at yesstyle.com
If you like the white, lacy dress look, then you are going to love this dress. I like this, because it has that casual, sophisticated and sexy look blended all in one.
7

Lace Halter Dress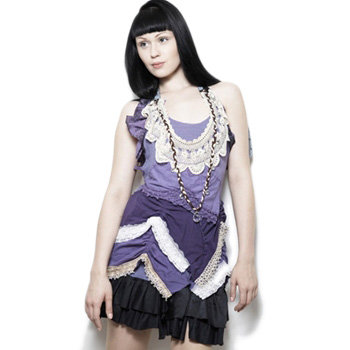 Price: $312.50 at birdla.com
This is a one of a kind dress. It comes from Meihui Liu, who is a fashion designer in London. This is made with vintage beading, lacing and other embellishments that will turn heads. This is an amazing piece, because it is handmade from start to finish. I like the slight stains and tears on fabrics. These are not considered defects.
---
6

TRICOT CHIC - Sleeveless Patchwork Dress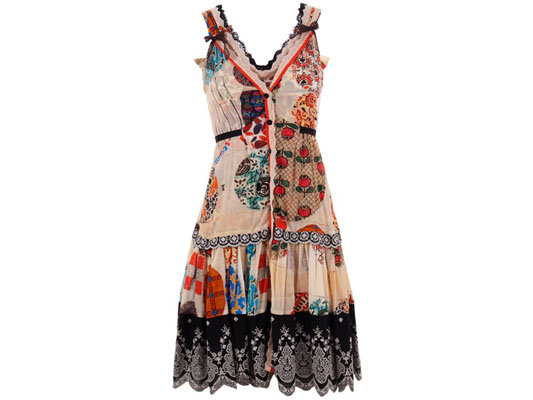 Price: $595.00 at farfetch.com
This sleeveless multi-colored double layers dress will be sure to turn heads wherever you go. It has a patchwork of different prints and lace. On the shoulder straps, I really like the bow details. It is knee-length and fastens up in front with bottoms. There is a black self-tie in the back. When the dress is not buttoned, it shows a patterned slip.
---
5

Black Lace Party Dress by Nika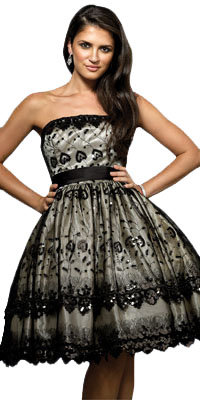 Price: $298.00 at edressme.com
What can I say about this dress? It is a gorgeous strapless lace dress that I adore. The sequin details on it really make it stand out from the crowd. Where would you wear this dress? Perhaps it would make a nice prom dress? You could always just do as the name implies and wear it to a party.
---
4

Preen Diamond Sequin and Lace Dress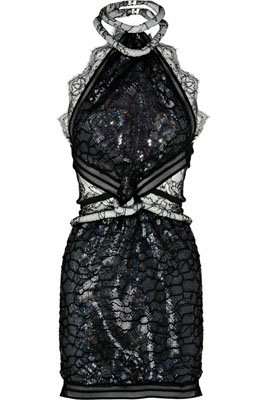 Price: $2,545 at net-a-porter.com
This dress really does give that delicate look. The lace is stunning. The back is revealing and sexy. I know, it's over two thousand dollars, but if you can afford it, then you should get it for your next special event.
---
3

JESUS DIAMANTE Lacy Back Ribbon Dress (pink)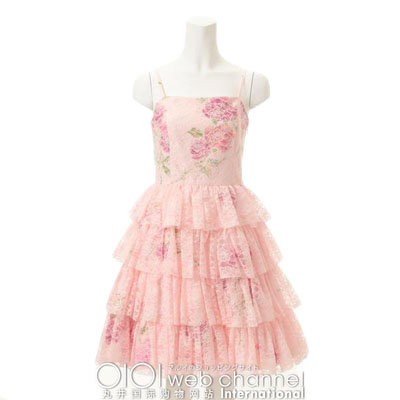 Price: $624.75 at maruione.jp
I have listed a lot of black lace dresses, so here at number three, I am going to give you a beautiful pink dress. This is well worth every bit of money. I would actually expect it to be higher priced. It is definitely refreshing with the long flowing lace bottom.
---
2

Sexy Brown Lace Top Open Back Prom Dress

Price: $118.99 at discountdressshop.com
This one is beautiful. I was going to put it at number one, but I think I like the dress at number one better. It is definitely a beautiful dress that you can wear to the formal event you have coming up. I love the shiny look!
---
1

Long Red Black Formal Dress Black Lace Spaghetti Strap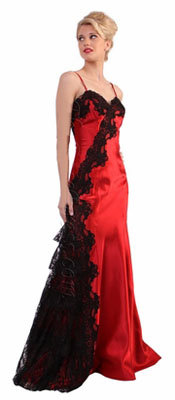 Price: $147.99 at discountdressshop.com
When they say discount, they do mean discount. Wouldn't you expect this dress to cost more? It's available in two colors, but I love the red one the most. I love the lace that runs across the chest, then on the side. What do you think of it?
I don't know what it is about lace, but I have always had a thing for it. I especially like the dresses that are listed on number one and two. What about you? Which ones would you wear?
More
---
Popular
Recent