If you love wearing sexy party dresses, then you are going to like this post. If you are a wild party girl, then keep looking, because I bet I will show you something that you will love! It's time to tone your legs, because I am about to give you 10 sexy party dresses you should choose…
---
10

Arouse (White)

Price: $26.80 at greatglam.com
This is a sexy white dress and I am pretty sure there is a reason why it is called "Arouse." Why do you think? It has a pretty revealing top and is great for the women, like myself, who have been blessed with some extras in the chest area! I like the see-through sides as well. Don't forget to have fun withyour jewelryon this one.
---
9

Black Designer Puff Cocktail Dress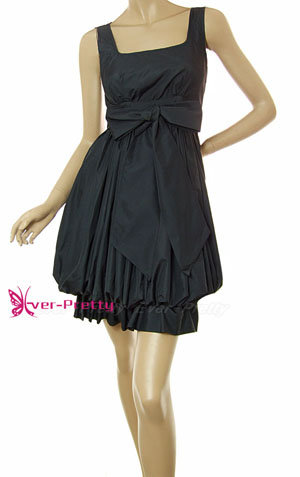 Price: $59.99 at ever-pretty.com
At first glance, this may look like your average dress, but you will have to look again. It has a neat puff to it. Without that puff, I would not have chosen it. Pair with sexy evening heels for added oomph.
8

Fab Flower Printed Strapless Evening Dress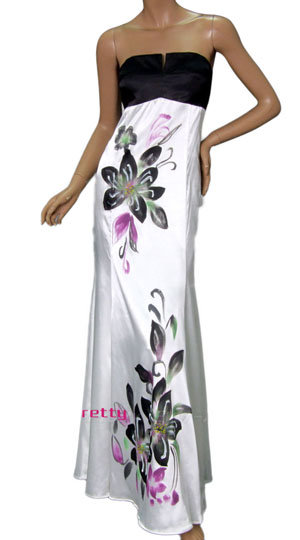 Price: $USD $69.99 at ever-pretty.com
This is a beautiful strapless dress and I am sure you can use your imagination with it. It has a lovely fishtail hem on it, which I like. It is great for those formals and special events. Where would you wear it? Somehow, I think it would be great for homecoming or maybe even a prom dress. Afterall, floral inspirations are everywhere these days.
---
7

Sexy Black Pink Vogue Lace Cocktail Dress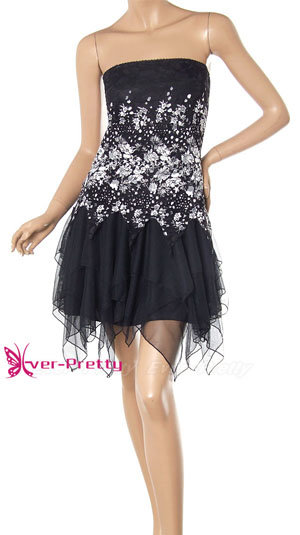 Price: $49.99 at ever-pretty.com
What do you think of when you look at this dress. I have always liked all things lacy, so this is why I am attracted to this dress. It has just enough lace hanging down on it. I love it! What about you? Could this one be your favorite? I'm not stopping until I reach MY favorite, which will be at number one.
---
6

Great Flavor (Berry/White)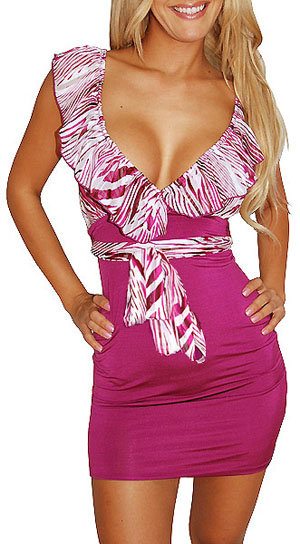 Price: $25.80 at greatglam.com
I don't know what it is about this dress, but I think it's beautiful. It looks like it hugs the skin, but at the same time is super comfortable. I have always liked dresses like that. With this dress, you will be sure to turn some heads! Plus purple is such a fabulous color for spring, don't you think?
---
5

Bait (Black)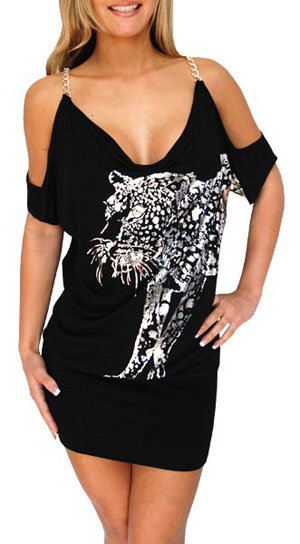 Price: $23.80 at greatglam.com
With this dress, you will feel as if you are going on prowl. Animal graphics are everywhere and while I like the overall style of this dress, what I like the most is the big glistening cat on it. Roar!
---
4

Shining Paillette Black Mini Cocktail Dress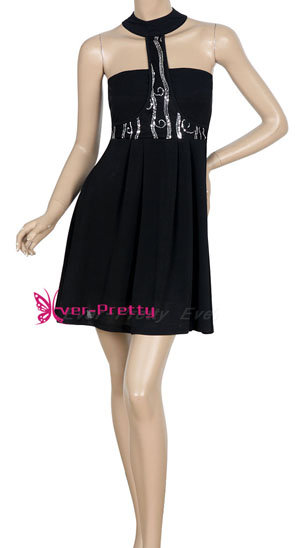 Price: $59.99 at ever-pretty.com
This dress has a whimsical neckline which is my favorite part about it. What do you think of it? I think if it did not have this neckline that it would just be a normal dress. Try a smoky eye look to add some drama to your look!
---
3

Bought It (Black / White)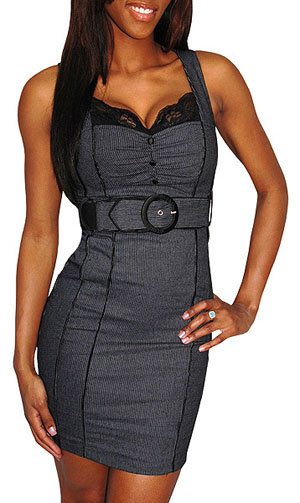 Price: $28.80 at greatglam.com
I like lace, I already told you that one and the top part of this dress has just the right amount of lace. It has that office type of look, but I wouldn't get caught wearing this in my office! Wait, yes I would! Since the only person in my office is my husband!
---
2

Cute Zebra Print Black Belt Mini Dress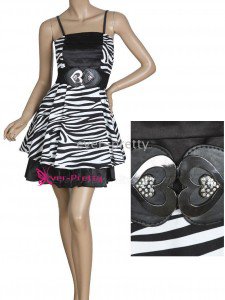 Price: $59.99 at ever-pretty.com
Is that a zebra I spy? No, it is a cute zebra print black cocktail dress! Isn't it adorable? It makes you want to go to the pride lands, doesn't it?
---
1

Allow Dancing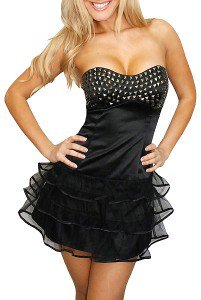 Price: $28.80 at greatglam.com
Here it is. My favorite dress from the list. Of course, it was a toss up between this one and number 2 (the zebra print). It is soft padded and I love the bottom part! Add this to your collection of Little Black dresses and get ready to impress.
There, you have the top 10 sexy party dresses you should choose. There were so many other beautiful dresses that I wanted to put. Maybe I will save that for another post, some other time. So, what was your favorite dress?
More
---
Popular
Recent