Gone are the days when women in the corporate world are restricted to wearing drab suits in unfeminine styles and colors.
Today, you can be as sophisticated, stylish and sexy as you can be in an office environment.
Check out our list of the top 10 sexiest office outfits and take your power suit to the next level!
---
10

Ruffled Tweed Strapless Dress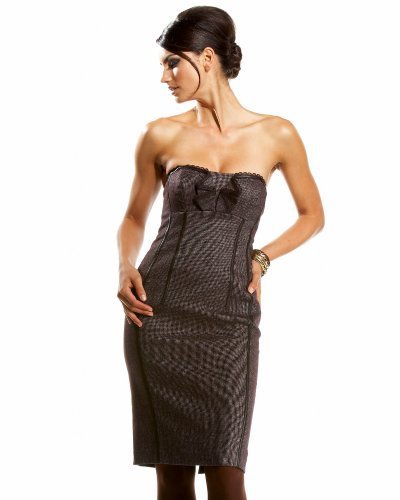 What I love most about this tweed strapless dress from Bebe is that during the daytime, you can slip on an office jacket and use it for work.
At night, however, you will be instantly transformed into the life of the party by simply removing your cover-up – the result is fabulously sexy!
---
9

Italian Birdseye Linen Jacket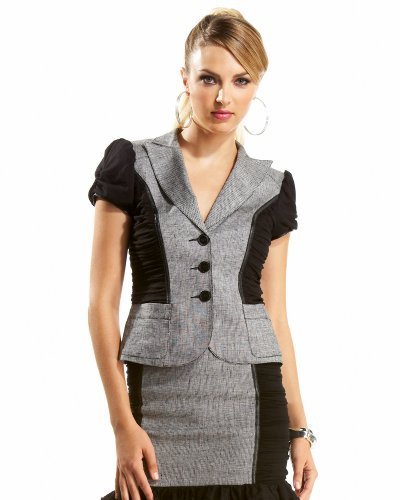 You can easily mix and match this Italian Birdseye linen jacket with either a pair of pants or a sleek, pencil skirt. What I love about this jacket is the **contrast of colors **– it's a breath of fresh air from the usual, plain-colored tops that most women wear to work.
---
8

Italian Topstitched Twill Vest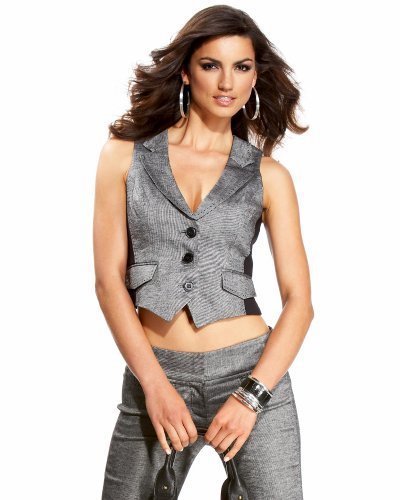 Be young, hip and professional looking all at the same time when you wear this ultra-chic Italian topstitched twill vest from Bebe. It's especially suitable for one of those stifling hot days in summer.
---
7

Italian Topstitched Overall Shorts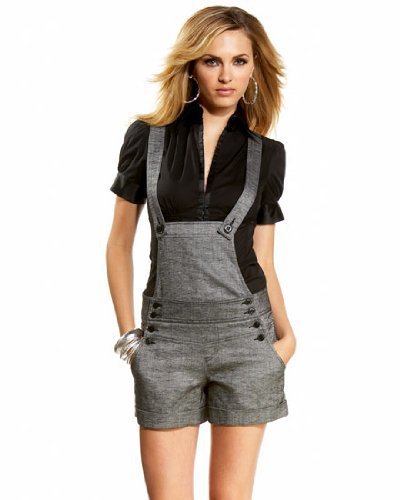 Who said that you should never wear shorts to work? This great pair of Italian topstitched overall shorts is suitable enough in a **business casual office **environment.
There are many ways to dress up or dress down this outfit – the top is detachable so that you can wear the shorts on its own. Or, you can layer by wearing it with a sexy top.
---
6

Window Plaid Pencil Halter Dress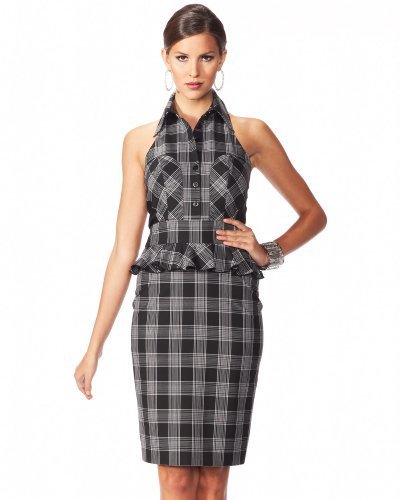 You definitely have no excuse to not be t**rendy in the office**. This fall, plaids **are making a grand comeback – so you'll look like an **off-the-runway model **with this window plaid pencil **halter dress from Bebe!
---
5

Stretch Cross Stitch Short Sleeve Dress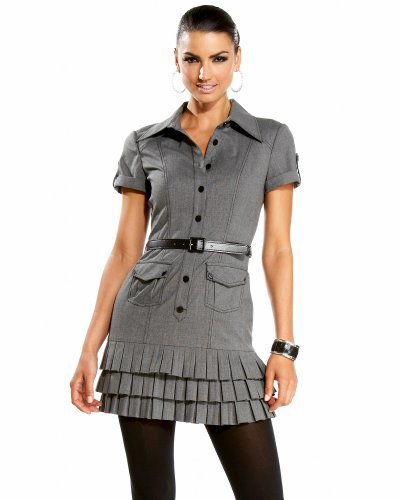 This is definitely my personal favorite from our list. I just love the casual-yet-formal feel of this stretch cross stitch short sleeve dress. You can probably wear it without the belt – or use another brightly colored, slim belt for contrast.
That layered ruffle skirt **is also **ultra-feminine and oh-so-fun to wear to work!
4

Pinstripe Plaid Ruffle Pencil Dress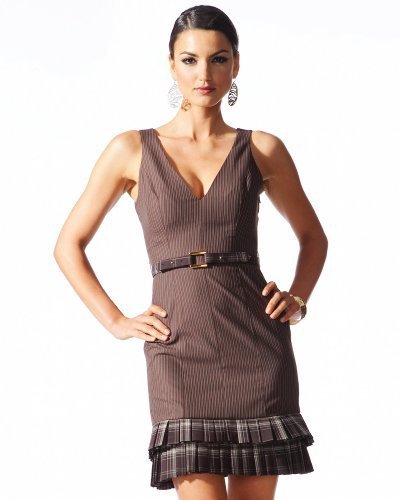 This is a sleeker, more sophisticated version of our entry at number 5. Show as little or as much cleavage as you have with the plunging V neckline – it goes the same in the back. Wear it with or without a jacket – and accessorize to your heart's delight – have fun!
---
3

Stretch Cross Stitch Belted Vest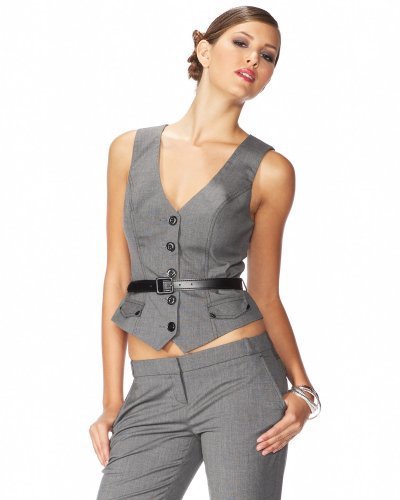 You can wear this stretch cross stitch belted vest with either a demure pencil skirt or stretch pants. You'll definitely be the center of attention in the office when you wear these!
---
2

Ruffled Tweed Collar Blazer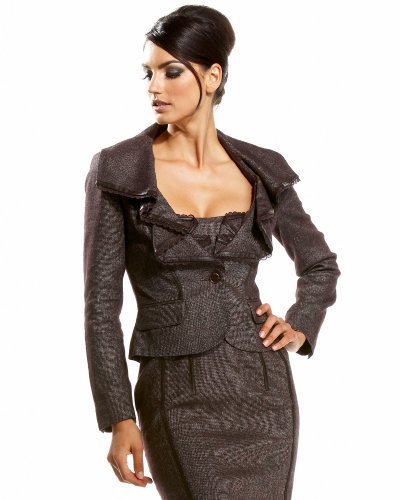 This is another personal favorite of mine. When you open the blazer, there's a collared vest inside which is also super-chic. Don't you just love the fashionable **way that the collar folds in a zigzag pattern down the chest and ends with ruffles? Talk about a **power suit!
---
1

Ruffled Tweed Pencil Skirt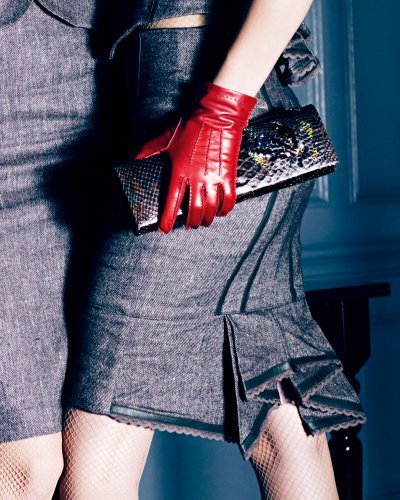 Get rid of the** plain and boring** office skirts in your wardrobe and replace them with this ruffled tweed pencil skirt from Bebe. It has a high-waisted cut, there's a leather piping accent and the folded back pleats have a leather and lace trim.
Straight up sexy **and uber-feminine, this skirt is something that every **corporate superwoman should have in her closet!
---
Comments
Popular
Related
Recent