I hate having cold legs, but until recently, I'd never found any leggings that I really liked! Navy blue are just so boring, and finding an outfit that goes with them is a nightmare... that's not a worry anymore, though, with every designer worth his salt releasing a new range of leggings, from the cute to the bizarre. Here are my top ten pairs!
---
1

PVC Oil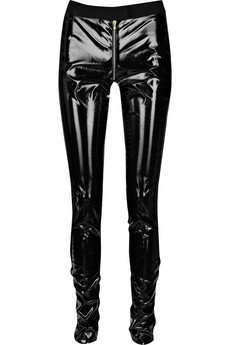 Price: $760 at net-a-porter.com
This was the first pair of leggings to ever make me go WOW! Made of cotton, and so much more comfortable than they look, they are covered in PVC coating, and have flattering piping up the sides. They are sculpted to keep you looking slim, too! Definitely the most flattering way to wear the PVC look!
---
2

Animal Print!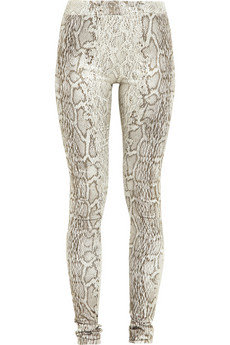 Price: $450 at net-a-porter.com
These grey animal print leggings are tame enough to wear with anything, but are sure to give your outfit extra bite! Team with work clothes or a black coat for an instant style update, and make sure you wear extra high heels for total glam.
3

Stirrups!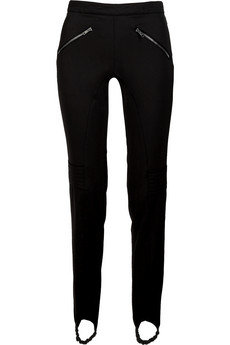 Price: $850 at net-a-porter.com
These are so on trend! They look just like tight jeans, but are infinitely more forgiving, and I love the zip pockets. The stirrups are so cute, and also ensure that your leggings stay in place whatever footwear you are wearing. Whether you team with heels or boots, these are the perfect wardrobe update.
---
4

White Leather!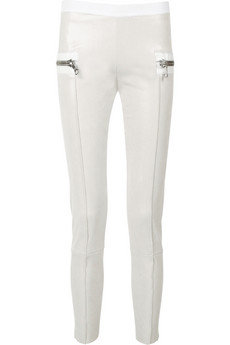 Price: $506 at net-a-porter.com
Looking for something that's not black? These shimmery white leggings are gorgeous, and as they are made of leather, really warm too! They have a summery cropped length, and make legs look so long and shapely. Whether you're off to work or a picnic, these are the perfect versatile leggings.
---
5

Alligator Print!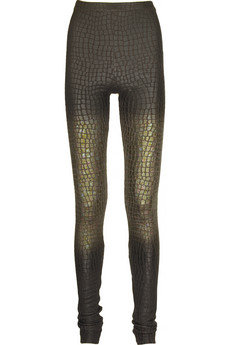 Price: $555 at net-a-porter.com
I love these. Made of wool, they are lovely and warm, and the alligator print is a subtle and stylish way to incorporate on-trend animal print into your look. The black and gold colour is superb, too, and is sure to give a lift to whatever you are wearing! Make like the catwalk and team with high black sandals and a black mini.
---
6

Stripy!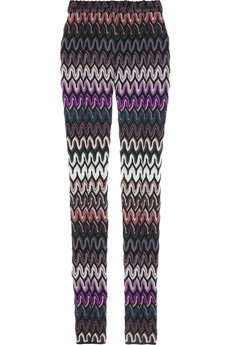 Price: $608 at net-a-porter.com
Missoni instantly update leggings by adding bright colours and a gorgeous wiggly stripe pattern. They even have a pocket! Keep yourself looking stylish by teaming with low key separates, and letting your legs do the talking. In a pair of sky scraper black heels, of course!
---
7

Two Tone!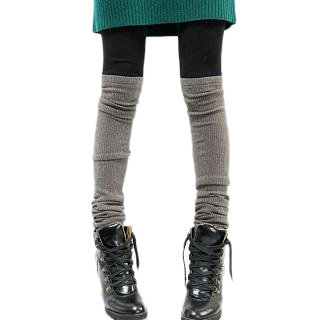 Price: $27 at shareasale.com
Have you noticed everyone wearing knee high socks recently? Well while it's a super cute trend, it's far too cold to wear it right now, so I was thrilled to find these two toned leggings! They look stylish, and are comfy and warm. Everyone's a winner! I love the colours, too, and teamed with a pair of heels they are the perfect quirky twist to any outfit!
---
8

Silver!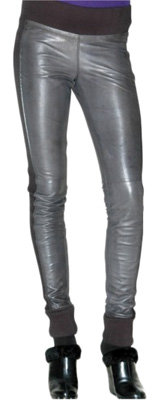 Price: $410 at luisaviaroma.com
Looking to incorporate the 'future' trend? I've always been far too scared to wear tight leather pants or silver PVC, but these leggings are the perfect solution! Made with flattering wool, they'll keep you looking trim while showing off your sexy silver pins. For best results, team with futuristic shoes and a simple top.
---
9

Lacey!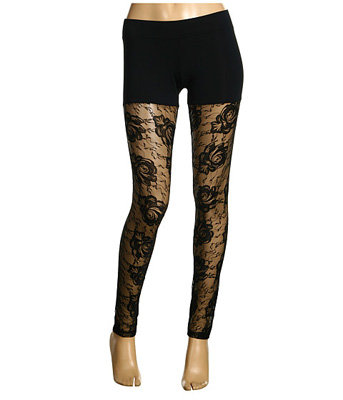 Price: $85 at zappos.com
I'm loving the lace trend, but I've ruined so many pairs of tights by putting my toes through the pattern! They are expensive, and so easy to destroy, so these leggings were the answer to my prayers! They feature a stylish and subtle pure black top, and the lace is sexy but strong, so you'll definitely get a decent amount of wear out of them! Perfect.
---
10

Comfortable!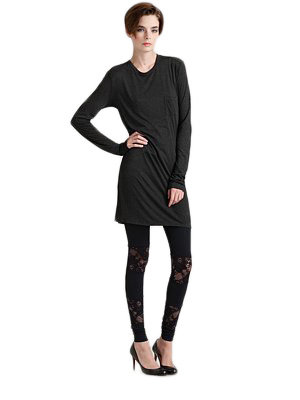 Price: $450 at saksfifthavenue.com
Looking for something super comfortable? These silk leggings aren't skin tight, so are much more forgiving, and are so comfy it's unbelievable. I never want to take them off! The ribbed waistline means you'll look trim in anything you choose to wear with them, and they go with anything due to their mild colour. You'll live in them!
With so many new styles, I've never wanted so many pairs of leggings! From the subtle but cute to the bright and bizarre, there is a style to suit everyone's tastes, and budgets! They are my new wardrobe staple, and the perfect way to be comfy, warm and stylish. Have you seen an amazing pair, or have you got any of the pairs above? Please let me know!
More
---
Comments
Popular
Recent