There are some gorgeous skirts appearing ready for the Summer, but have you ever noticed some seem to be suitable for the very thin only? Or for those of us blessed with gorgeous long legs? I'm fed up of having to search for a skirt built to fit me, so I'm loving all of the figure-friendly skirts that are around... here are 8 of the best!
---
1

One Teaspoon Studded Denim Skirt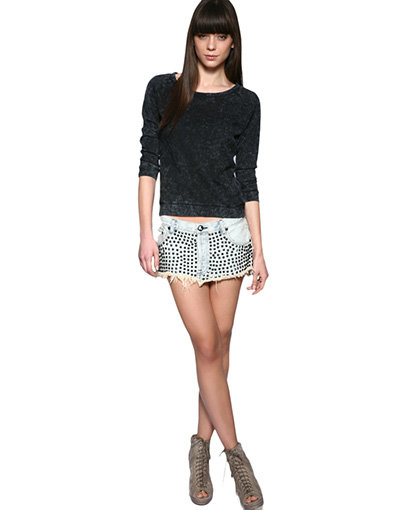 Price: $321 at asos.com
This is a gorgeous denim skirt. It's the shape and styling that makes it amazing, though! With a low, dipped waistline and a busy hem, it's flattering whatever figure you have, and it's full of attitude too. You can't fail to feel and look great! It's so simple to wear, too, as it looks great dressed up or teamed with a simple top.
---
2

Oasis Tulip Skirt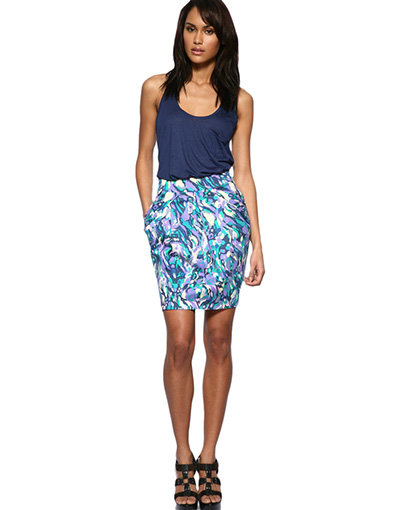 Price: $76 at asos.com
Tulip skirts are brilliant. They lengthen legs, add curves and generally make anyone look amazing, and the great graphic pattern and Spring colours on this one make it irresistible. It looks amazing worn over a white tee and super cute heels, and is great for instant and effortless chic style.
---
3

ASOS Skater Gingham Skirt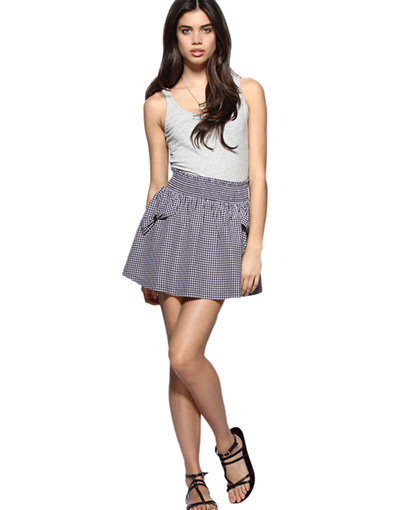 Price: $47 at asos.com
The great thing about the skater skirt style is how flattering it is. The waistband gives anyone an hourglass figure, and the floaty but structured skirt lends to the illusion of long slim legs. This one is very on trend, too, with gingham fabric, buttons and lace. It's perfect for dressing up with a white vintage top, or a black cami.
---
4

ASOS Crinkle Chiffon Hem Mini Skirt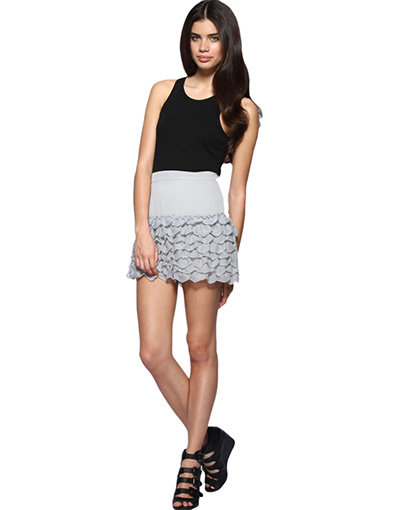 Price: $54 at asos.com
This gorgeous skirt is the perfect night-time outfit. The chiffon layers make it super flattering, and it looks sexy too. The colour is gorgeous, and it's so comfortable! I never thought I'd find a flattering mini, but this one really does tick all the boxes. I can't wait to wear it!
---
5

Bolongaro Trevor Amadeus Cotton Lace Skirt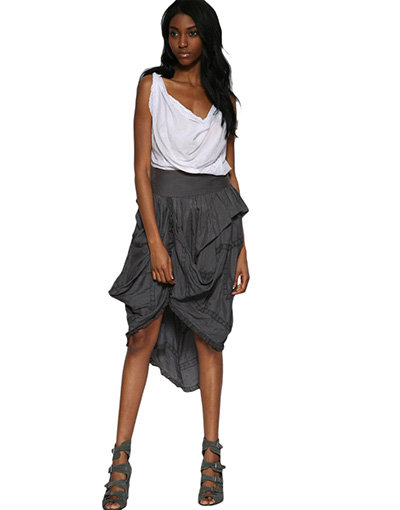 Price: $211 at asos.com
The maxi dress trend is huge and this skirt takes all the winning elements from that trend and teams them with a hitched skirt, lace and a lot of attitude to make a really gorgeous Spring wardrobe essential. Team it with a cami in a matching colour and a belt or a white draped top... the world really is your oyster.
---
6

ASOS Frill Bubble Skirt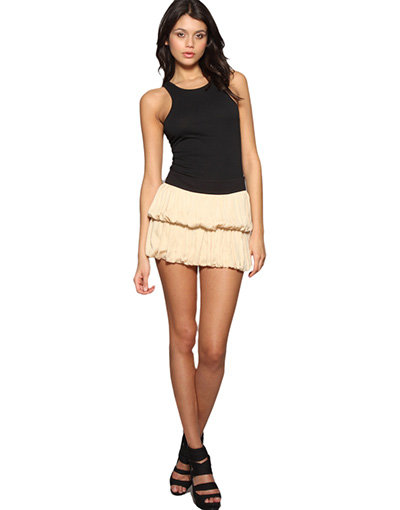 Price: $42 at asos.com
Looking for something cute and flattering, but perfect for formal events too? The cream colour and structured style of this skirt make it great for any occasion and its so sexy too! It looks fantastic teamed with a dark shirt and heels, or a cami and little jacket... I ordered this as soon as I saw it! It's a must have.
---
7

Reiss Ace Bubble Hem Skirt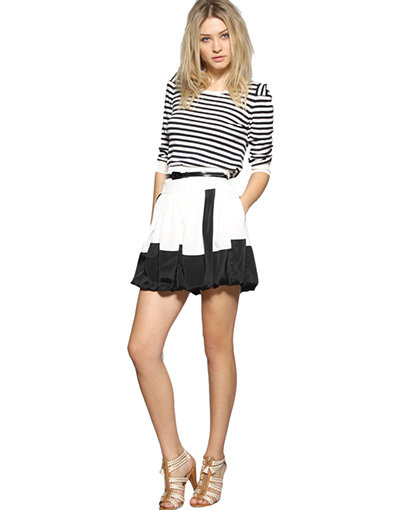 Price: $150 at asos.com
I LOVE this skirt. To me, from a distance, the monochrome pattern looks like buildings, and a gorgeous skyline... and up close, you can appreciate the silky blocks and smooth lacey white. It's got great shape, too, flowing out from an emphasizing waist into a flattering yet still stylish finish. I love it!
---
8

Lipsy Full Mesh Skirt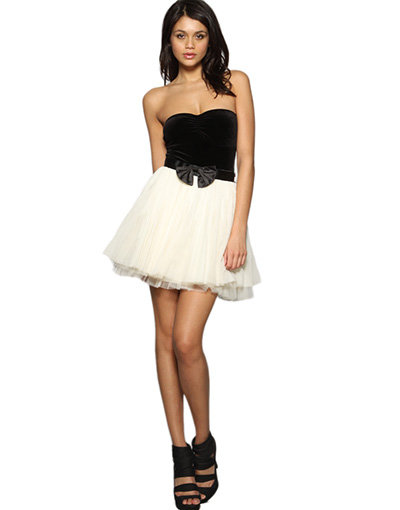 Price: $67 at asos.com
Lipsy is great at making fairytale outfits look good, and this mesh skirt certainly does look good! As well as making you feel like a Princess, the colour is perfect for highlighting any skintone, and the high waist style with a bow is cute, stylish and flattering... I love it! To pull it off, you'll need a tight fitting top and some super high heels, and a bucketful of confidence... it really does look great, though!
I'm so glad I've found so many skirts that can make anyone look good... it's great that designers are designing for different body shapes, and it means I can swap skirts with friends too, as they will flatter us all! I'm still getting the confidence to wear my mesh skirt out, and I can't wait for my monochrome skirt to arrive... Have you found a skirt which is super flattering? Please share it with me!
More
Popular
Recent