Maxi dresses was a growing trend last season, but they never really reached their peak... but that peak is on its way now, with gorgeous new Spring/Summer versions of the classic dresses. I've been taking inspiration from the catwalk and the celebs, and here are my top ten...
---
1

Staple Drawstring Maxi Dress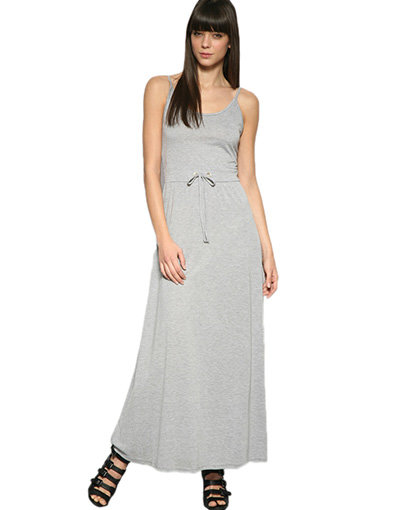 Price: $94 at asos.com
Spring and Summer always make me feel like taking it easy, and this dress encompasses that brilliantly! The plain grey colour is given a Summer brightener, and is perfect for wearing on its own for very casual chic, or dressing up with accessories to create a new outfit every time!
---
2

Manoush Embellished Maxi Dress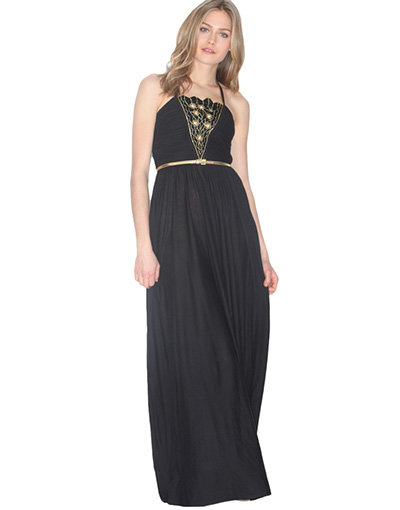 Price: $191 at asos.com
White looks great against a tan, and this embellished white dress is the perfect mix of dressed up and casual, which makes it perfect for casual parties and Summer nights. It's just fitted enough to show off your figure, and comes with a thin gold belt to highlight your waist. Accessorize with chunky bangles, golden shoes and down hair.
3

Staple Cross Back Maxi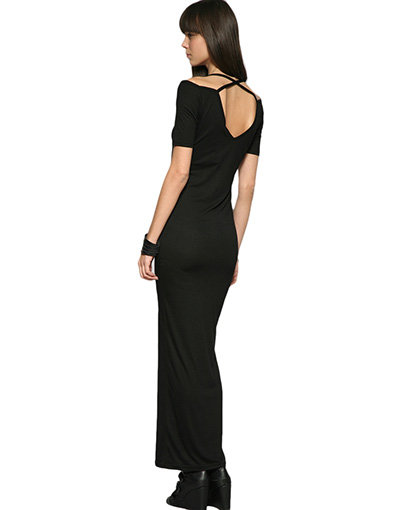 Price: $85 at asos.com
Want night-time glam? This is the maxi for you! The black colour and fitted shape mean its perfect for nights out, but the block colouring keep it low key, and the cross back is right on trend. Go monochrome with white bangle and a white belt, or add a touch of silver...
---
4

Minkpink Animal Print Maxi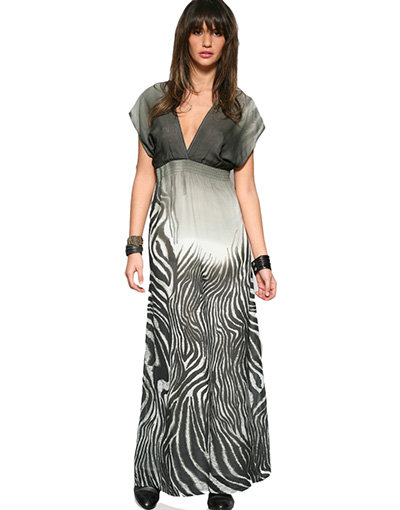 Price: $119 at asos.com
This dress reminds me of Summer nights on the beach... the pattern is gorgeous, and the shape is just divine! From the low neck line to the puffy sleeves and empire line, it is the perfect dress for low key glamour. Grab some black shoes, and you're good to go!
---
5

Strapless Chiffon Dress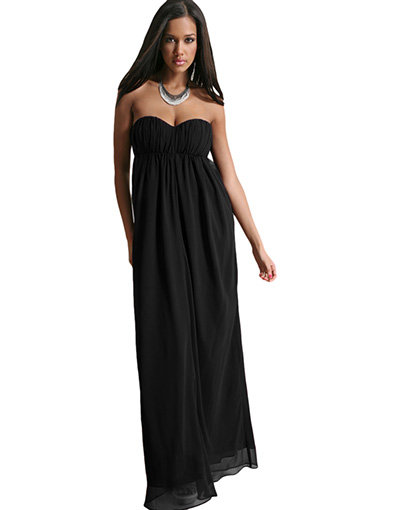 Price: $94 at asos.com
Strapless dresses are very on trend, and this chiffon dress mixes effortlessness with just enough glamour to make it perfect for any occasion. Alicia Keys has been spotted in a very similar one! Make like her and team it with a chunky monochrome necklace and tiny clutch.
---
6

Totem Bubble Maxi Dress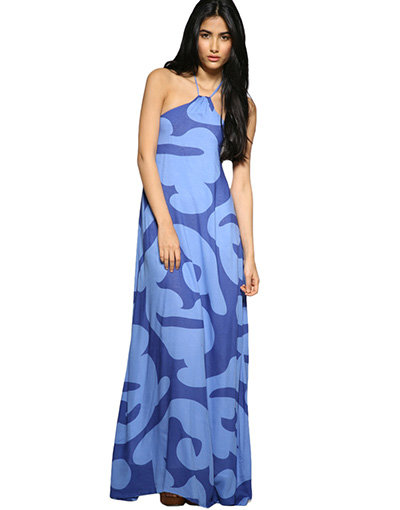 Price: $205 at asos.com
I love the pattern on this! I wasn't too sure on how flattering it would be but a friend wore it to a party yesterday and I loved it! It really gives a gorgeous hourglass figure, and the halterneck is both very on trend and has a slightly retro feel about it. Team with coloured shoes and jewellery, and a messy-chic do.
---
7

Monochrome Totem Bubble Dress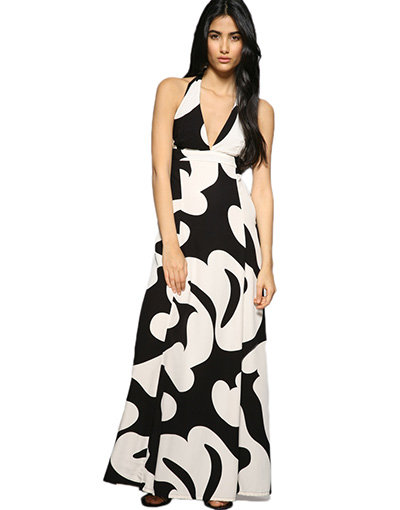 Price: $205 at asos.com
I love the print on this one, too! From its gorgeous monochrome roots to the way the fabric sits and the beautiful cut of the dress, it's just brilliant! I'll definitely be wearing this dress this Summer! The low neck is cancelled out by the low back, and it can be teamed with flip flops or heels for the perfect day to night look... it's just perfect!
---
8

Sestra Mojo Cheesecloth Maxi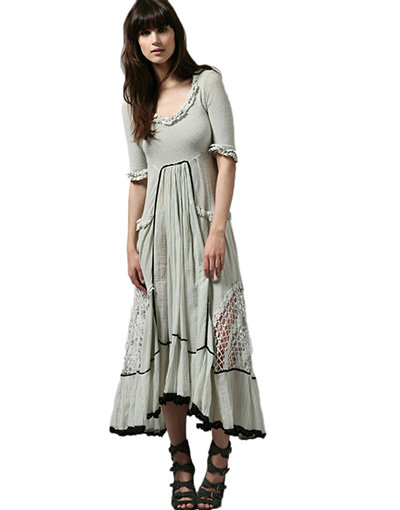 Price: $598 at asos.com
Want a very unique take on the maxi look? This cheesecloth dress perfectly channels vintage, and is such a flattering shape. From the draped hem to the ¾ sleeves and embellished side, everything about it points to it being a huge hit for anyone brave enough to break away from the crowd!
---
9

Staple Scooped Back Maxi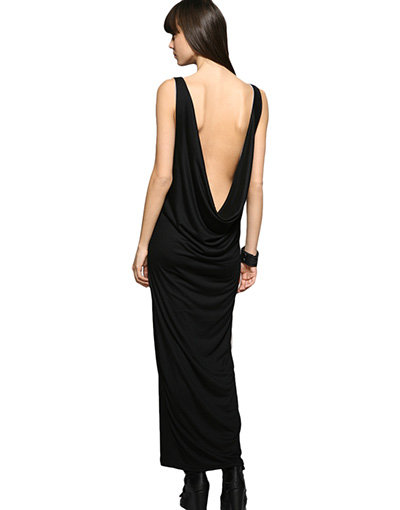 Price: $102 at asos.com
Low backs are all the rage at the moment and this is the perfect dress for that! With a very low back, it has a certain edgey feel about it which could be played up with boots and a studded belt, or played down with heels.
---
10

Karen Miller Tuxedo Maxi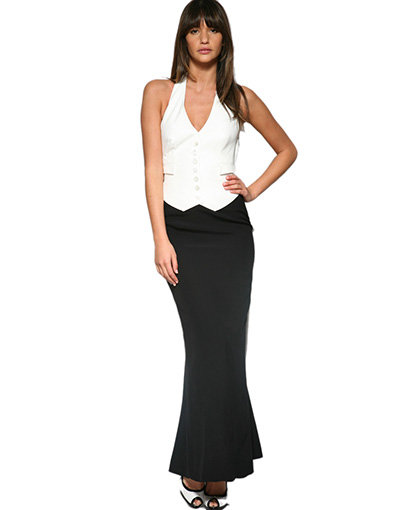 Price: $270 at asos.com
I love this style! Cleverly disguised as a monochrome tux, this is actually a very flattering, and very stylish, maxi dress. From the buttoned top to the ruffle skirt it's surprisingly realistic and the perfect way to make a statement! Grab a delicate chain necklace and some black heels, and you'll be dressed to kill.
I just love maxis! The trend has moved on so much from the plain dresses last year, and they are sure to be huge all year... there are even some very cute maternity styles emerging, proving that they are around to stay! Have you found a maxi you can't resist? Please share it with me!
---
Comments
Popular
Related
Recent