In terms of eye makeup, is there anything sexier and more sophisticated than the classic Smoky Eye Look?
There sure isn't! That's why almost every page of today's magazines has a picture of a beautiful model or a celebrity sporting (what else?) - the smoky eye look!
So, if you feel you are ready to join this fabulous team, and you too want to master theSmoky Eye technique, you came to the right place!
---
1

Getting Your Eyes Ready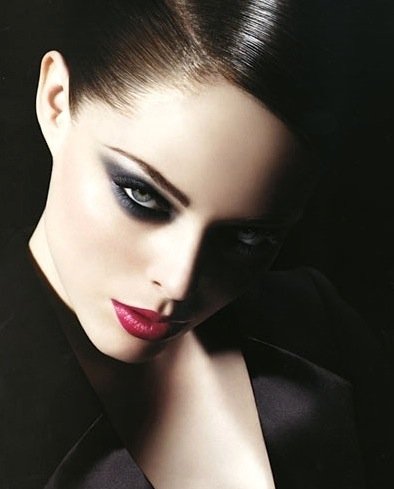 Begin by applying a light shade of concealer to the under eye area, and all over the top lid. Your mineral makeup foundation is a great concealer for this step and prepares your eyes for the eye shadow that you are going to apply.
---
2

Use Tape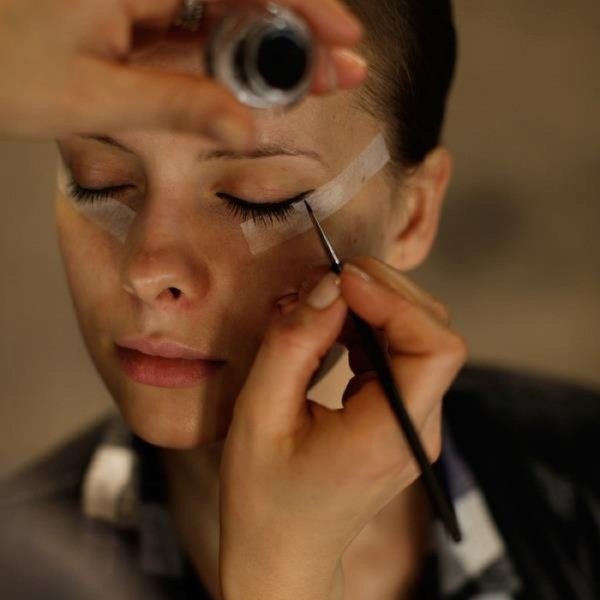 Take a piece of scotch tape and stick it on your hand first to remove some of the stickiness. Then, place it under your eye against your lash line, up past the outer corner of your eye. Repeat the process to the other eye, making sure both pieces of tape are even.
---
3

Apply a Matte Shadow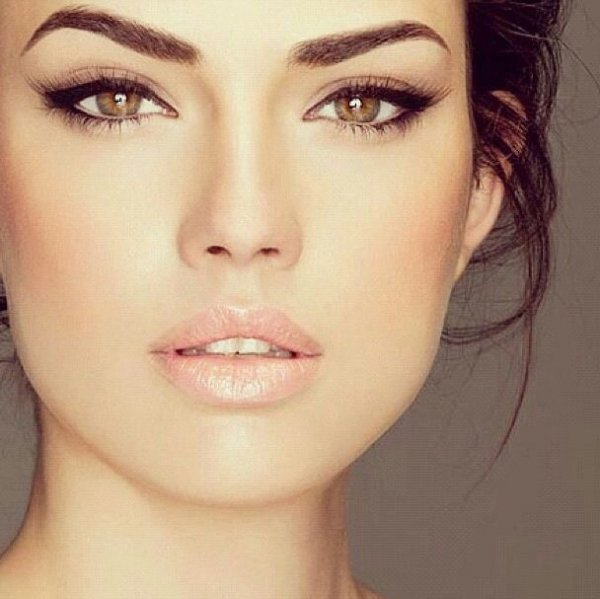 Apply a matte shadow that is similar to your eye color. Use a relatively large brush to cover your entire eye and blend it into the creases before moving onto the next step.
---
4

Adding the Shadow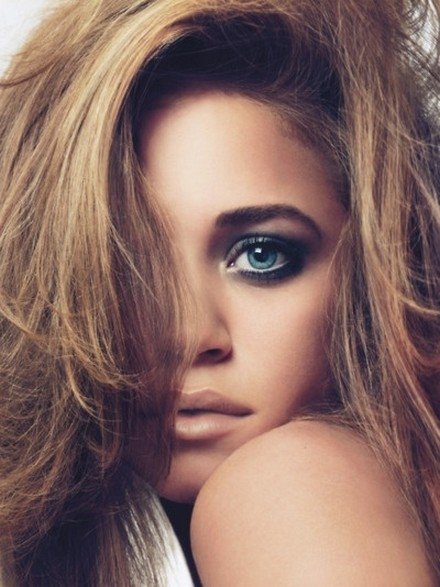 Brush a dark gray eyeshadow along the tape above your eyelid. You can make it dark, but not too dark—you still have a lot more shadow to go and don't want to cake on too much makeup!
---
5

Blend

Blend away the dark gray eye shadow with a much lighter shade, even lighter than your skin color. This will brighten up your eyes and make the dark color less intense and more natural.
---
6

Optional: Black Shadow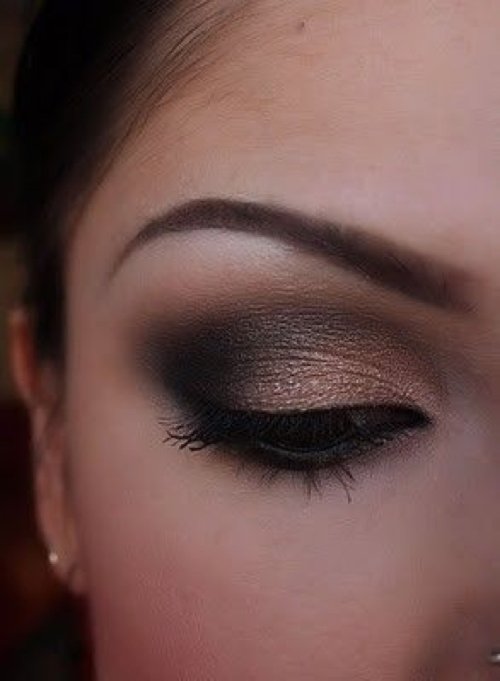 If you want a more nighttime smoky eye, you can apply a black eye shadow over the gray shadow you already have on. Since there is a gray shadow already, the look is more gradual, but still striking. You can create a more defined cat eye using a black shadow along the tape. Remember to blend again after this step with a lighter eye shadow color!
7

Using the Liner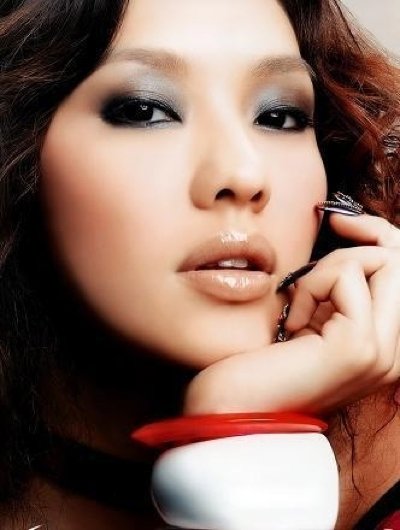 First, line both the top and bottom rims with an eye pencil, paying close attention to going into the lash line itself.
If you have small eyes apply liner starting from the middle of the under eye to the outside of the eye. If your eyes are large feel free to line from corner to corner.
Hint: If you are using liquid liner you can place dots on the lash line and then follow the dots to get a perfectly straight line. I knew those connect the dot puzzles I did as a kid would come in handy some day!
---
8

The Final Touch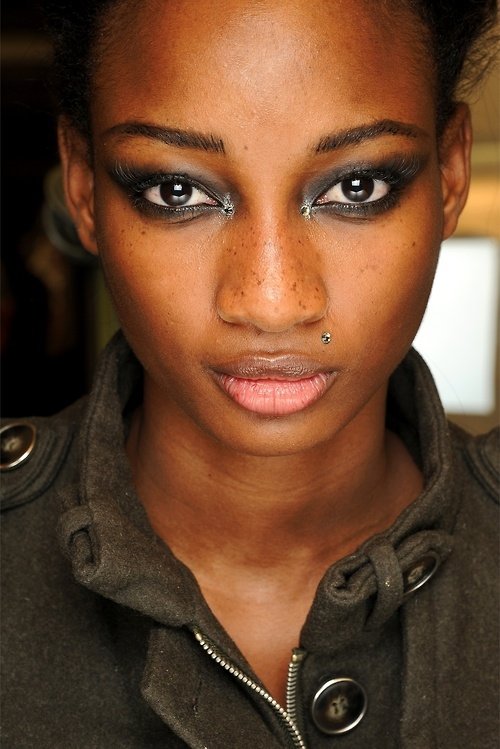 Now, you can finally remove that uncomfortable tape from your eyes! Then, apply a lighter shadow in a neutral tone with a larger eye shadow brush, I like to use the wet/dry brush.
Encircling the entire eye area, be sure to soften and graduate outward for that perfect blended look.
---
9

Curl Your Lashes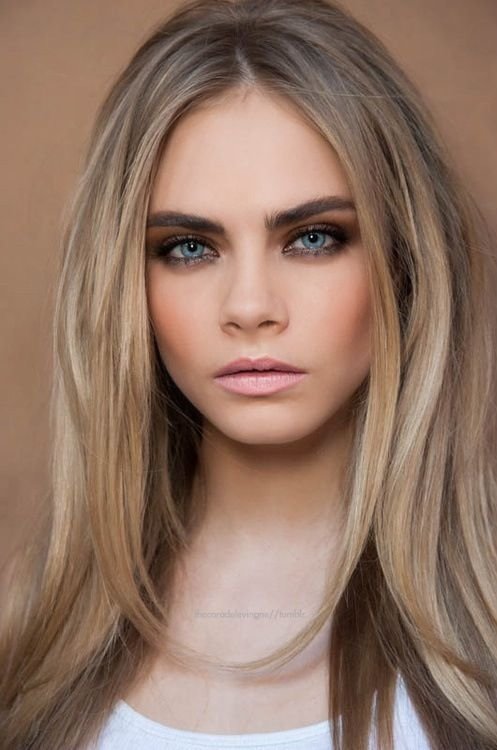 Creating a smokey eye isn't just all about eye shadow, it's the overall look. So, while you want to do a precise job of applying the right eye shadows in the right places, you also wanted to pay attention to your lashes. Curling your eyelashes will help open up your eyes and really make them stand out.
---
10

Apply Mascara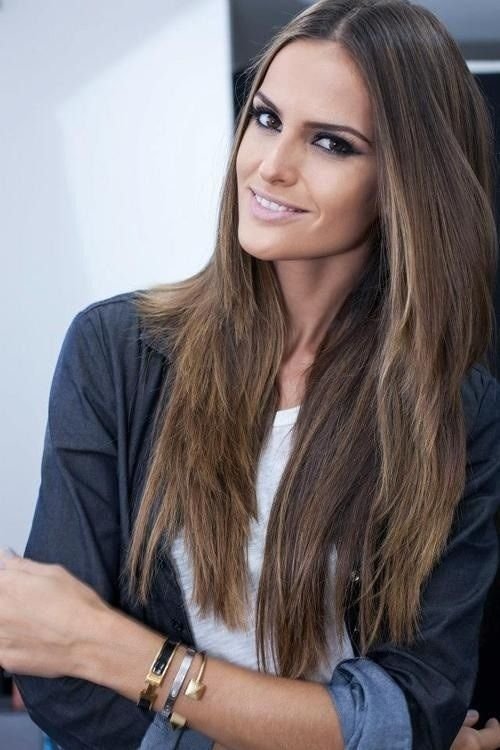 After you curl your lashes, you'll want to apply generous coats of mascara. Some people find that waterproof mascaras hold curl better so that's always an option. However, some waterproof mascara formulas can be a bit drying on the lashes so it's not the best idea to use a waterproof formula daily. But for special occasions, why not?
---
11

Optional: False Eyelashes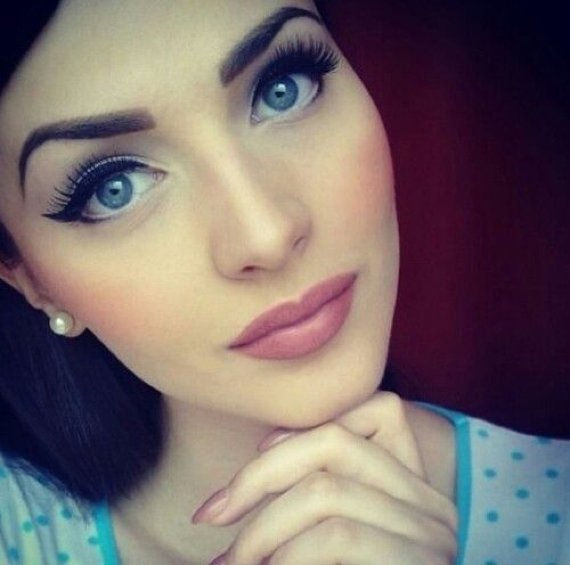 Just like the black shadow was optional for a night out, you can choose to wear false eyelashes for a more dramatic look. In my opinion, smoky eye just screams false eyelashes to make a more cat eye look. However, if you are going for a daytime smoky eye, falsies might be too much.
---
12

Cleaning up the "Territory"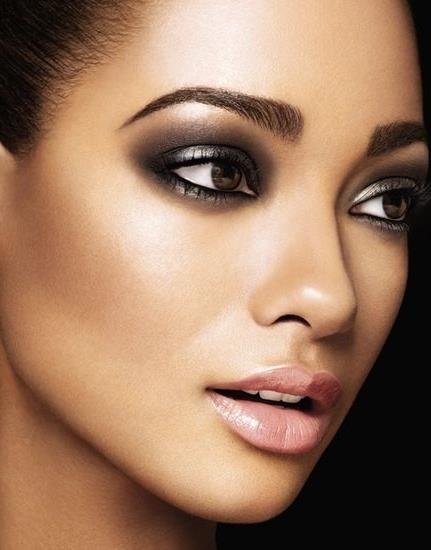 Brush away any shadow that has fallen below the eye with a fluffy brush and clean up any areas that have smeared with a q-tip. If you have trouble getting rid of fallout from eye shadow, you can always try using Scotch tape to pick up any fallout without smudging your makeup.
---
13

Going Super-Dramatic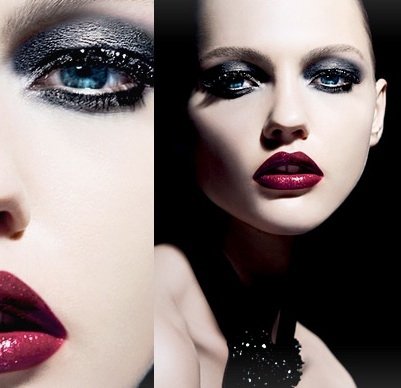 Want a more dramatic look add more shadow and mascara! If you are looking for the most dramatic effect be sure to curl those lashes and apply 2-3 coats of black mascara!
Hint: Want your eyes to look larger - Pull your liner upward when lining your bottom lashes instead of out from the top liner! This will make your eyes look larger and rounder!
---
14

Eyebrows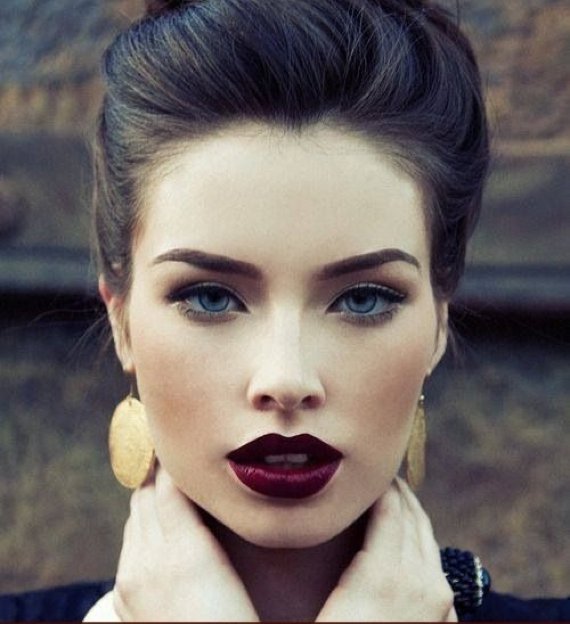 If you are going to make your eyes look flawless, you might as well go for the eyebrows, too! A bold brow looks great with a smoky eye because you'll draw even more attention to your gorgeous eyes!
---
15

Finishing up the Lips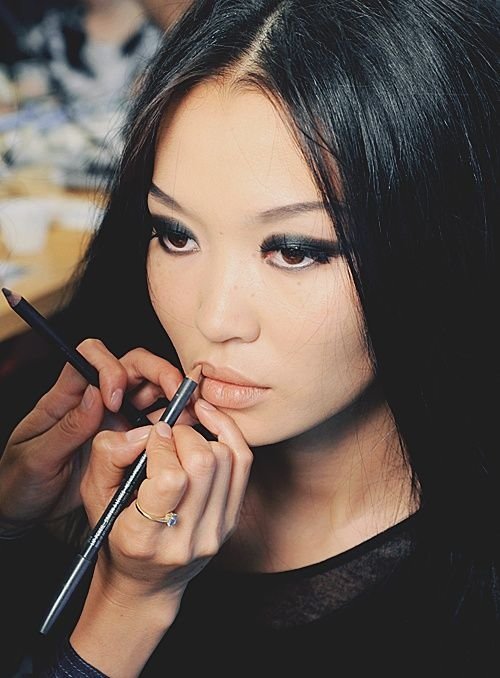 If you want to go for a classic smoky eye look, lightly line lips with a natural color and add some sheer color in peach, caramel, or barely there pink.
You might try the Nude look on the lips with your smoky eyes - see these 5 Tips on Embracing The Nude Lip Look to learn more...
If you want to add more drama to your look, line your lips with a darker lipliner and fill it in with a deep color. Both, the nude lip and the deep dark pout are very "it" this season. So, it's up to you to decide which look is better for you.
Voila! You've got the look!
Now that you are all ready, please be careful with who you look at, because you are about to burn a couple of hearts with those fabulous Smoky Eyes! What other tips do you have for women trying to create the perfect smoky eye?
Like these celebs at Top 10 Smoky Eye Looks on Celebrities & 8 Celebrities with the Best Makeup…
---
Comments
Popular
Related
Recent