Have you ever flicked through your latest fashion mag only to conclude that you could design much cuter clothes yourself?
Then Chicstar.com is the place for you! It's a unique site which allows fashion lovers to design and submit their own styles, which are then voted for. And once your design gets the most votes and goes into production you also get a $250 prize!
So, not only do you get to model your own "designed by me" wardrobe, you also get richer! And maybe even famous... What's not to love?
---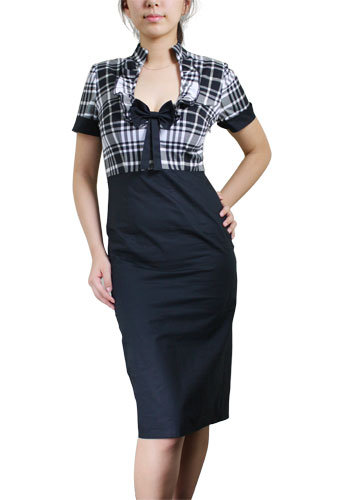 This is a really cute style, designed by Chicstar member Tina Kreider. Available in sexy red or classic black, the ruffles and plaid scream style, while the plain skirt keeps it tame enough for work or play. It also gives you your sexiest shape yet! Unbeatable.
---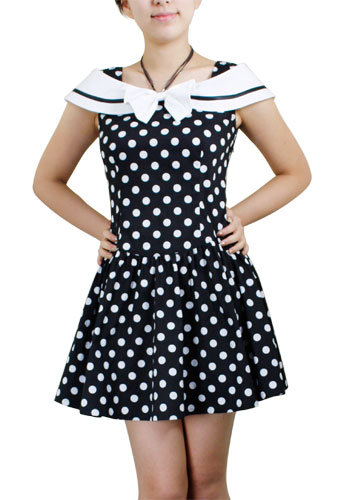 Loving the vintage look but not entirely sure what to wear? This sexy mini dress is the answer! The sailor style top is bang on trend, and black and white spots look brilliant on everyone. Team with peep toe pumps and a cardi for the perfect picnic outfit.
---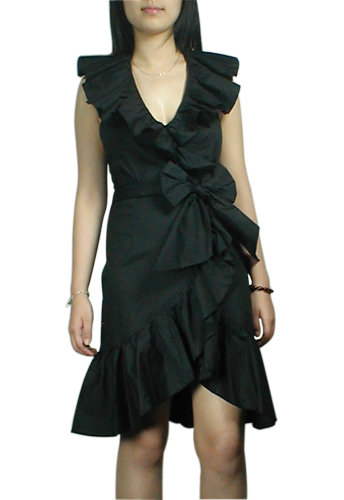 This dress is STUNNING. With a sexy low cut neckline, backless design and feminine ruffles, what else could you want? Whether you are dressing it down for daytime or wanting to cause a storm at night, this is THE dress of 2009. Gorgeous.
---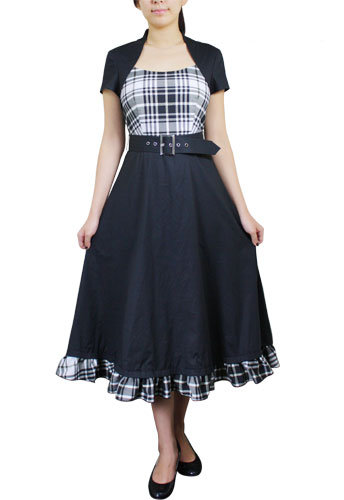 Another one of Tina's fab dresses, this is another completely divine dress. The plaid top makes this smart dress into a sexy dress. The belt is the perfect finishing touch! Whether it's a trip out or a night in, this dress is sure to attract admiring glances. Did I mention this girl Tina received a $250 prize for this dress and $250 for #1 dress at the top as she designed both of them? How amazing is that?
---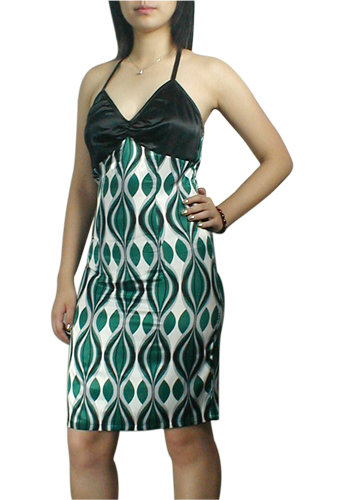 Looking for something to relax in? This dress is perfect for hot days, with its sexy vest top and a very cute pattern, but add a cardigan and it's the perfect Autumn style too. The skirt is slimming, and the back is low to keep you cool. A gorgeous little dress!
---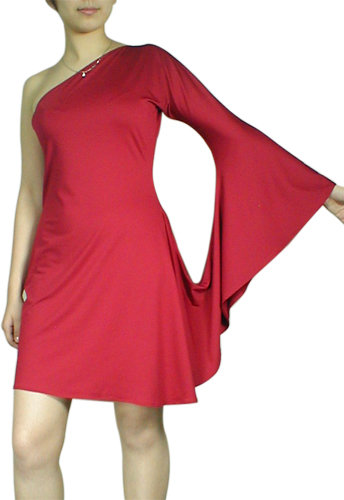 Whether you are going out to eat or to party, this dress will make you look perfect! Available in deep red or dark black, it's the perfect cut to show off your body without looking trashy. The style is bang on trend, and timeless too, so you'll be wearing this for years to come.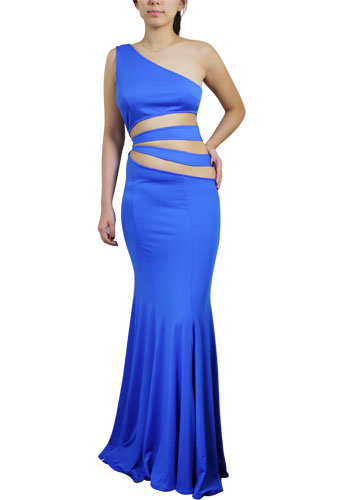 Whether you are dressing up for a party, a wedding or a prom, this dress will keep you looking glam whatever the occasion. The long jersey material clings to your best spots, and the cut out waist adds a sexy element without taking away from the classiness.
It's also available in royal blue, which looks divine teamed with silver accessories...don't let this one get away!
Can't see what you wanted? Then get designing! Chicstar is always looking for new designers, and you could bag $250 and a new dress if yours is good. So, make like Tina, and grab your sketch book....there's no better way to make money, and change fashion!
And remember that it's not just dresses, Chicstar.com also sell skirts, tops, blazers, coats, denim and plus size clothing. Add it to your favourites now, and keep your eye out for my submission!
Top Photo Credit: polyvore.com
---
Comments
Popular
Related
Recent