I love the Spring time... from the gorgeous sun, which let's face it, all of us need after the Winter, to the stunning clothes, it's one of the best times of year. It's impossible not to be happy! It does mean a wardrobe revamp, though, since suddenly my favourite knitted dress and tights doesn't cut it anymore! So I've been searching through the Spring style, and here are my top 7 gorgeous dresses for Spring!
---
1

Ribbon Tie Butterfly Print Dress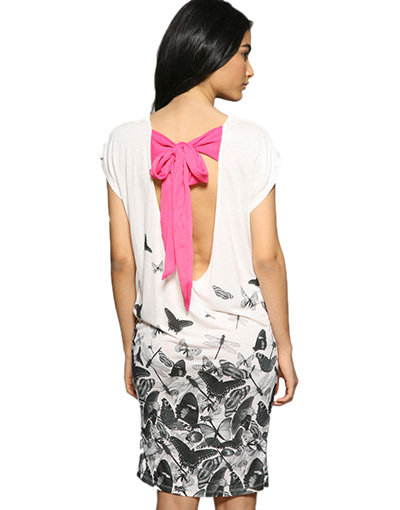 Price: $68 at asos.com
Nothing makes me feel more Spring like then butterflies, and this cute dress teams gorgeous butterfly prints with a loose fit and big pink ribbon... it takes inspiration from very on trend girly, vintage shaping and a hint of sexiness to make a gorgeous dress... this one is already on my "Must Have" list!
2

Kookai Belted Military Dress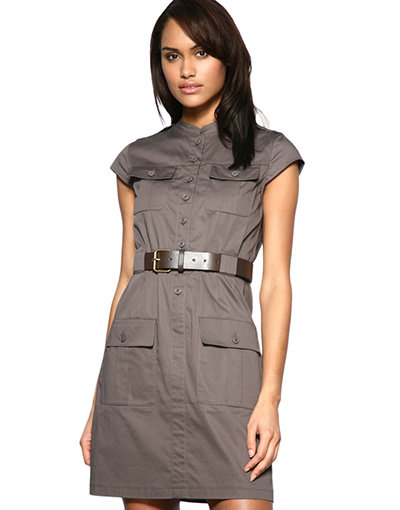 Price: $117 at asos.com
The military trend is huge right now, but most items seem to be geared towards dressing up, with low necklines and high hems, which most of us can't wear to work. My friend was searching for hours to find something she could, and eventually found this gorgeous Kookai dress. Grab some high black or brown shoes, and a leather jacket or blazer, and you'll do glam-military casualstyle. Stunning!
---
3

ASOS Mesh Rose Dress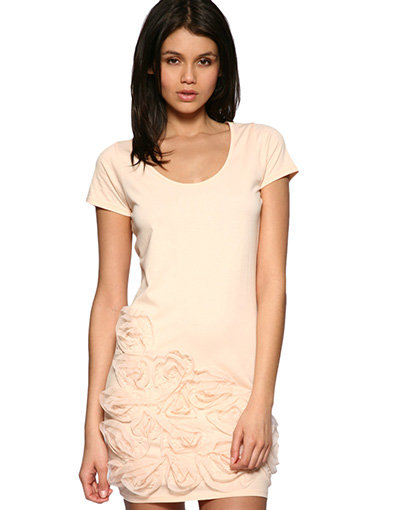 Price: $47 at asos.com
I love this dress! From the gorgeous light pink to the flattering shape and stunning detailing, it is the perfect Spring dress, and does day-to-night effortlessly. Light pink shoes, ruffled wavy hair and delicate jewellery, and dress it up for the night time with a shiny black belt or blazer, black heels and smokey eye make up. I can guarantee you'll look amazing!
---
4

Metal Rose Garden Dress

Price: $68 at asos.com
This dress reminds me of gardens, picnics and ice creams... all things Spring! The big floral print looks great in this shape, which is so flattering, but it's the back that adds a very unique and sexy edge to this dress. Three navy bows form the closing, making a super flattering back, with a risqué hint... let the dress do the talking by teaming with black or nude heels, and natural make up.
---
5

Johann Earl Lace Panel Waisted Dress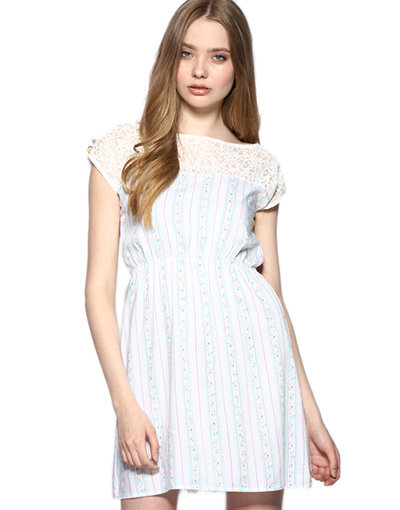 Price: $82 at asos.com
This dress is perfect for combining vintage chic with the very hot girly trend, mixing a crisp white colour with a flattering yet quirky shape, and gorgeous lace and button detailing. Dress it up with black boots, team it with white heels, or dig out some nude heels and team with delicate jewelry. However you wear it, you'll look girly and gorgeous!
---
6

Karen Miller Block Colour Knitted Dress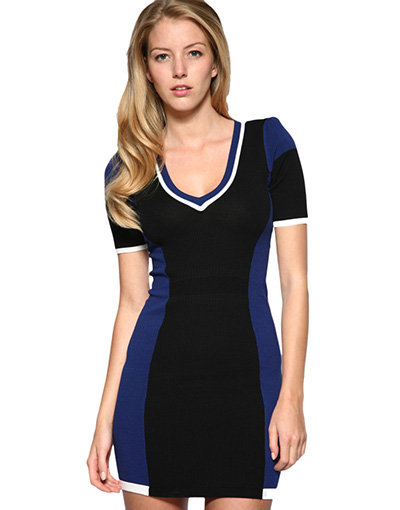 Price: $205 at asos.com
If you aren't quite ready to give up the warmth for good, this snugly yet sexy Karen Miller dress is the perfect dress for you. It's body con shaping is flattering and so comfortable, and the black colouring mean it flatters any body shape and goes well with anything. The blue and white adds a touch of sporty Spring, and teamed with bare legs and heels, you'll look effortlessly chic. And be warm too!
---
7

Killah Sketchy Denim Bandeau Dress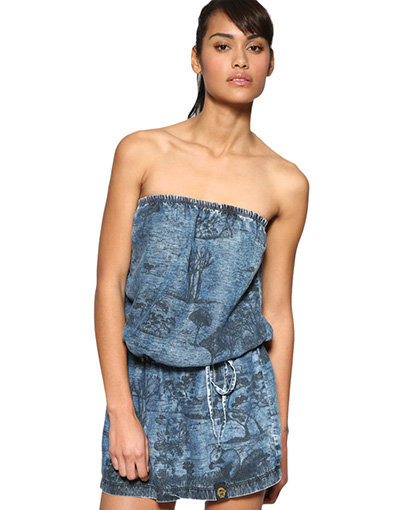 Price: $109.91 at asos.com
This strapless denim mini dress is very unique, and perfect if you want something a little different to wear. On its own it's slouchy yet sexy, but with a belt and heels it transforms into a dressy outfit that's perfect for having fun and showing off your legs! Team with feminine accessories and shoes for best results.
I love this Springs ranges! From the very different influences to the contrasting styles, there is such a variation on each style, meaning there truly is something for everyone. I'm finding more gorgeous dresses than I thought possible! Have you found a gorgeous dress? Please share it with me, I can't get enough!
---
Comments
Popular
Related
Recent