Are you excited to see the new Alice in Wonderland film? I sure am! The book is one of my favourites ever, and I can't wait to check out the new film. Especially as it stars Johnny Depp! I've been dying to update my wardrobe with some Alice and Wonderland inspired clothes and accessories, so here's my top eight Alice in Wonderland inspired clothes...
---
1

Mad Hatter T Shirt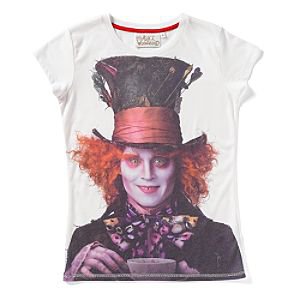 Price: $35 at disneystore.co.uk
This shirt is amazing! It's flattering and super cute, and features Johnny Depp as the Mad Hatter. You can get it in white or black, and it's perfect for glamming up with a skirt and heels or dressing down with jeans.
---
2

"Drink Me" Necklace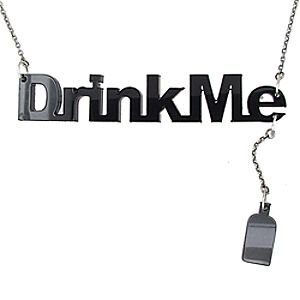 Price: $43 at disneystore.co.uk
This is such a cool necklace! The 'drink me' bit has always been one of my favourites, and this necklace is the perfect way to add an Alice twist to an everyday outfit. The dangling bottle is perfect for drawing attention to your collarbone in low cut tops, too!
Trendinig Stories
More Stories ...
3

Alice "off with His Head" T Shirt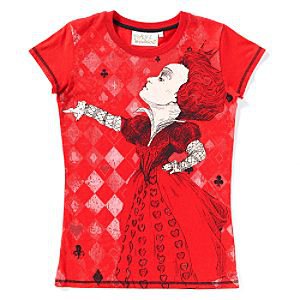 Price: $21 at disneystore.co.uk
This is a very colourful and kitsch t-shirt, featuring Tim Burton's Alice in her classic 'Off With His Head' pose. I bought this last week, and have been wearing it all the time! The deep red colour means it looks great with dark jeans, a dark blazer and heels.
---
4

Shackle Bracelet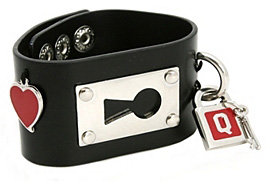 Price: $10 at hottopic.com
This shackle bracelet is another excellent way of Alicing up a plain outfit! It's quirky and bold enough to be noticeable, but won't take over your entire wardrobe, so you can easily wear it to work or formal events. Perfect!
---
5

Cropped Hoodie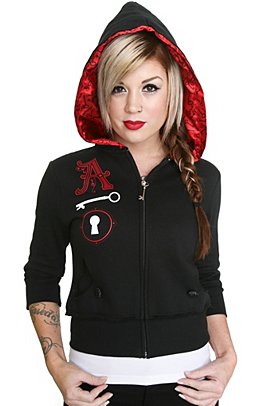 Price: $42 at hottopic.com
I love this hoodie! Whether you are covering up for a run or dressing up on a night out, it's the perfect Alice injection, and the black colour means it goes with everything. I love the luxurious red inside, too! This is my favourite thing in my wardrobe right now.
---
6

Cheshire Cat Tote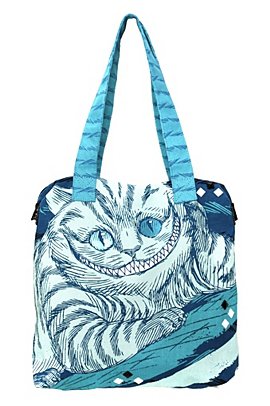 Price: $26 at hottopic.com
The Cheshire cat is one of my favourite characters, so it's no surprise that I love this tote! The blue colourings are highlighted with metallic outlines, and it's got inside pockets and zippers which mean it's fully functional too. I can't wait for mine to arrive!
---
7

It's Only a Dream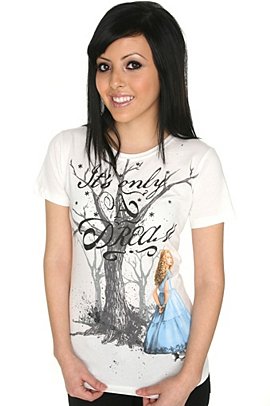 Price: $22 at hottopic.com
This top is perfect for adding a Wonderland theme without overpowering your outfit... I've been teaming mine with city shorts and heels, but it even looks great with just my trackies! The Alice figure looks so Princessy... it's the perfect reminder of the film, but also a stylish and up to date way to instantly update your wardrobe!
---
8

Alice Mushroom Tee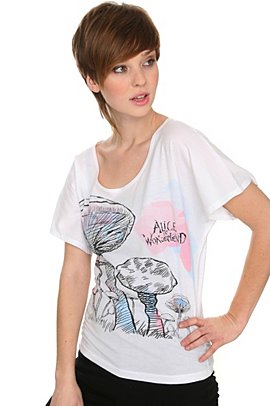 Price: $24 at hottopic.com
I'm loving slouchy look tee's at the moment, and this is my favourite! The sketched look of the image compliments the slouchy style perfectly. Team this with sky scrapper heels, tight jeans and stripy socks for a sexy, modern Wonderland look.
Can you tell how much I love this film?! My wardrobe has become utterly Alice inspired. Not only are they perfect for now, though, they will be great vintage inspired tees when all the hype is over too. And I'll be buying the DVD as soon as it's available! Have you got a favourite Wonderland themed piece of clothing? Please share it with me!
---
Comments
Popular
Related
Recent