I love retro clothes. Not only do they add a stylish twist to any outfit, but the styles are often so different than what I'm used too... it's great for mixing in something a little different into a stylish look. I haven't bought anything retro-themed recently, though, so I've been looking to update my wardrobe for Summer. Here are my favourite 10 items that are perfect for giving Summer a retro twist!
---
1

Persol Retro Frame Sunglasses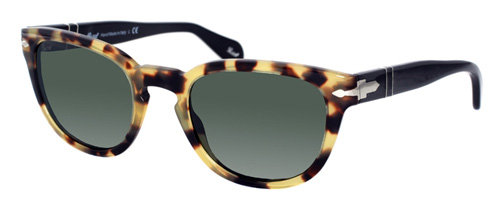 Price: $321 at asos.com
There is something about animal print sunglasses that remind me of high glamour and style, and these chunky frames are perfect for stealing the look! The tinted lenses offer 100% UV protection, and they are super comfortable, too. Perfect for adding an easy retro twist to any outfit!
---
2

Eucalyptus 70's Retro Style Tiered Maxi Dress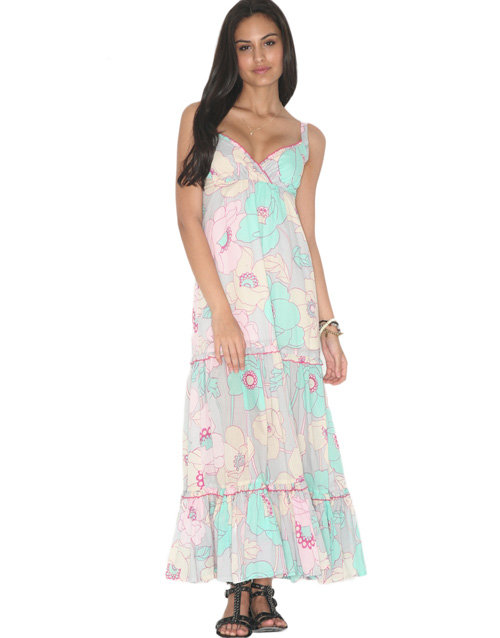 Price: $59 at asos.com
This gorgeous maxi dress is right on trend, and the tiered styling is so flattering! I'm quite short, so this style dress is usually out for me, but this one made me look tall and thin. Amazing! It's the print that I love the most, though, with the pastel colours being perfect for warm Summer days and the retro print really finishes the look... utterly divine.
---
3

American Retro Stud Gilet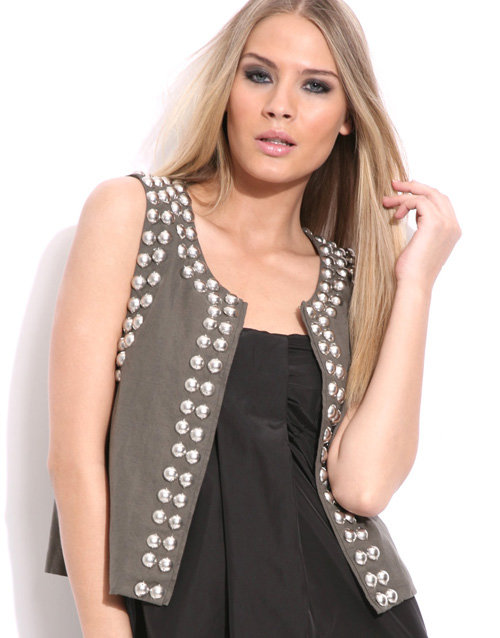 Price: $71 at asos.com
From the flattering sleeveless shape to the oversized studs and neutral grey colour, this gilet is the perfect finishing touch for any outfit. It has a very retro-rock feel, and looks stunning even just teamed with jeans... it looks amazing over a black mini! It's half cotton and half linen, too, meaning it's warm and soft. I love it!
---
4

American Retro Sequin Collar Dress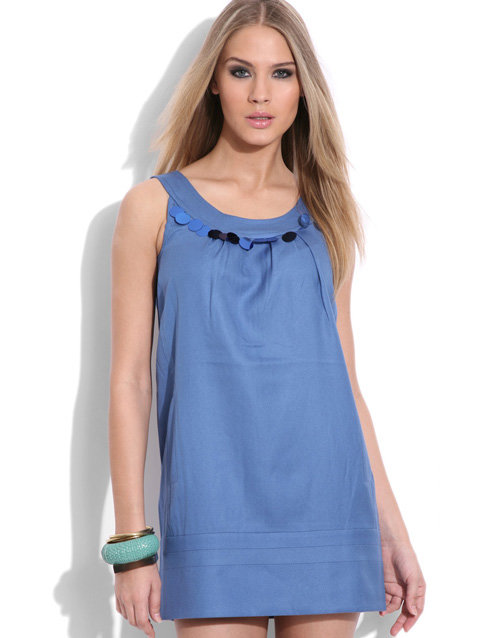 Price: $143 at asos.com
I LOVE this dress. It is one of my favourite things to wear! The bright colour never fails to make me feel happy and spring-like, and the sequins that surround the neckline add the perfect amount of sparkle. It's quite loose, but it's quite short too, and you really will feel retro when you wear it! Add a retro necklace and some high heels, and you'll look great! To dress it up a little, try adding a white belt around the middle...
---
5

Earnest Sewn 'Whiley' High Rise Flares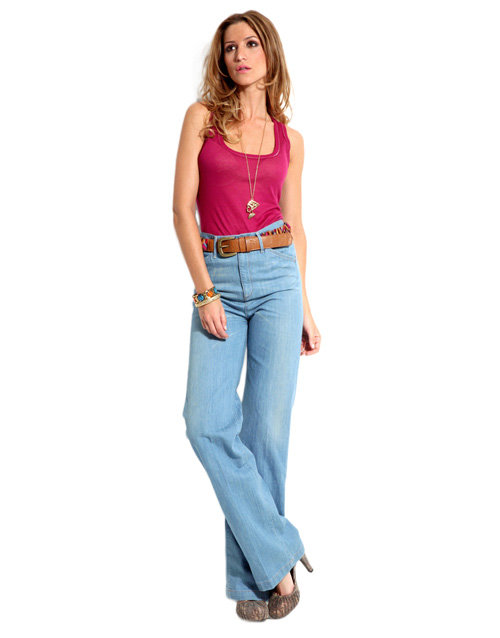 Price: $30 at asos.com
My best friend bought these jeans recently, and until then, I hadn't really understood the fascination with the high waist. I get it now, though! Not only are they brilliantly comfortable, but they suit every occasion... team with a blouse for a formal look, or tuck in a cami. The faded vintage style adds glamour, and with a belt and heels, they make legs look long and slim... if you buy one pair of jeans this Summer, this should be them!
---
6

TFNC Shoulder Pad Retro Fit Flare Dress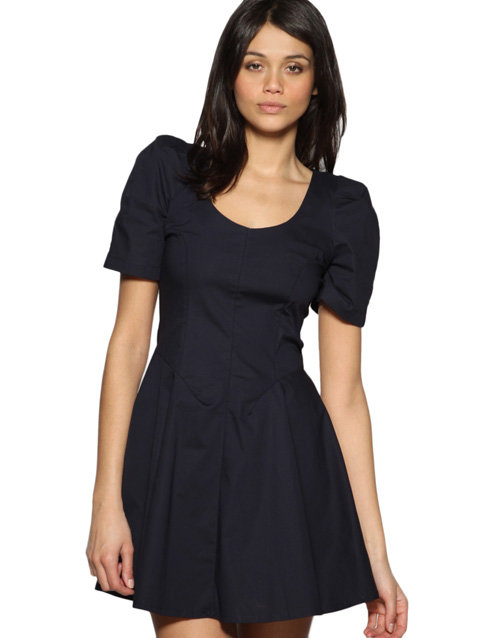 Price: $64 at asos.com
I adore this dress. Not only is it the perfect way to wear retro, with its padded shoulders and flare shape, but it's also perfect for wearing the monochrome trend... Add a white belt and necklace, and black heels, and you've got an amazingly stylish outfit! It's so comfortable, too, and utterly low maintenance. A must have!
---
7

American Retro Funnel Neck Coats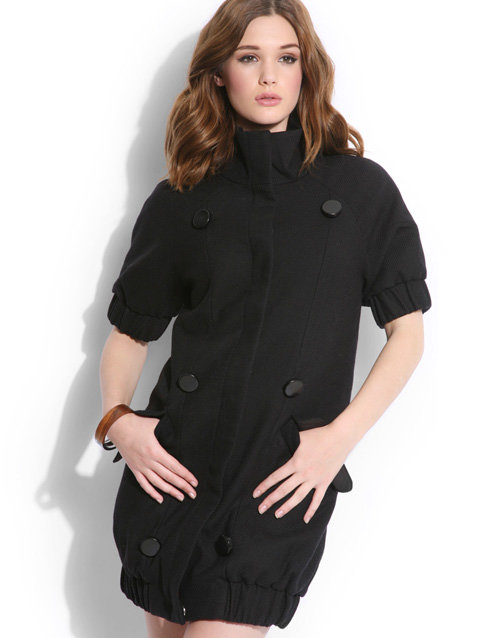 Price: $101 at asos.com
I've always loved funnel neck coats, they remind me of old films... breakfast at Tiffany's, anyone? This stunning remake is much more flattering then the truly vintage, with elasticised hems and a shaped cut, but it's a perfect remake and it's so warm and snugly! You can get it in grey, too, and it looks great over a mini dress!
---
8

American Retro Garden Print Cotton Skirt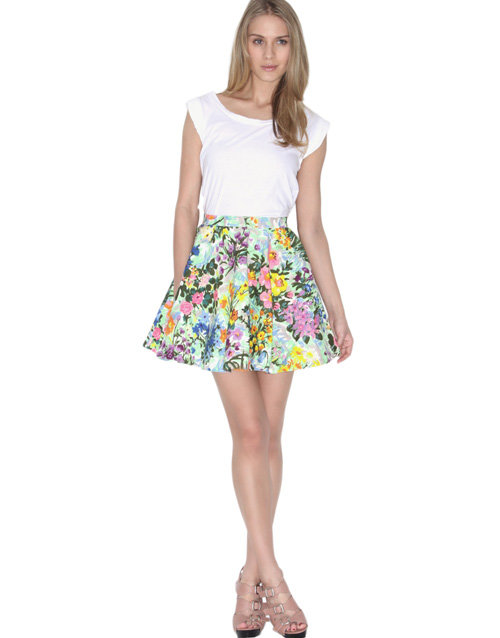 Price: $135 at asos.com
There is nothing that makes me feel like more of a lady then a retro style flared skirt... this gorgeous floral A-line skirt is the perfect way to wear retro on a hot day, and teamed with a white camisole and nude heels, it looks divine. It also looks fantastic with a black camisole and heels, for a more formal look... It's effortless to wear, and will make you feel so feminine!
---
9

ASOS Retro Canvas Satchel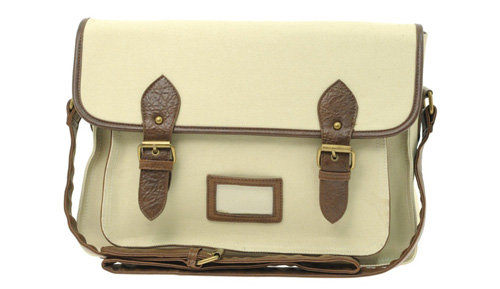 Price: $47 at asos.com
This satchel is so cute! From the stone colour to the buckles and retro stylings, its the perfect accessory to any outfit, retro themed or otherwise. There's quite a lot of room inside, and as it does up with buckles, your things are very secure too. It's also unisex, so you can make your boyfriend carry it! Perfect!
---
10

Nike Retro Knee High Socks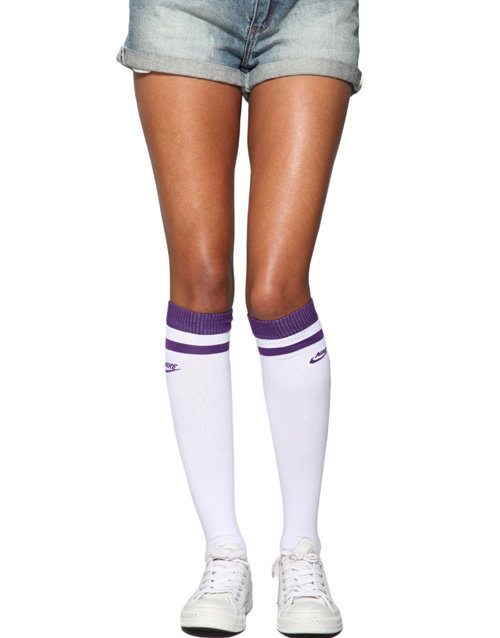 Price: $16 at asos.com
I LOVE socks. Especially knee high ones! So these Nike knee highs are right at the top of my list... surprisingly, they look great teamed with a matching retro mini dress, or playsuit! Dress them down with trainers or up with heels, and add a quirky-retro touch to your wardrobe.
I love these finds! It was hard to pick my ten favourites, but these key items will keep me looking retro-stylish throughout the Summer, and always make me feel brilliant! Have you got a favourite retro item, or look? Please tell me about it!
More
Comments
Popular
Recent