All little girls like playing dressing up in grown-up clothing, and I remember tottering around in my mum's shoes. These days, however, it seems that some of the fashions targeted at young girls are quite shocking. By young, I'm talking under 10 – some of these styles would be inappropriate even for adolescents. I'm neither a prude nor an outraged mum, simply someone who believes that some fashions are only suitable for adults – like the following garments.
---
1

Padded Bras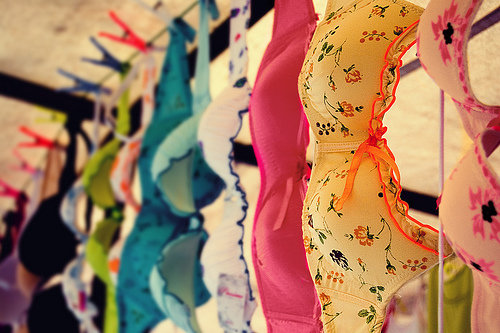 Photo Credit: Melissa Maples
One store in the UK was recently forced to withdraw a range of padded bikini tops – in sizes as low as age 7! Nor are they the only store to sell such inappropriate clothing – why do children need padded bras?
---
2

Thongs

Should little girls be worrying about VPL? Since the point of a thong is that it doesn't show under tight clothing, a thong is really not the type of underwear that a 7 or 8 year old should be wearing.
---
3

Heels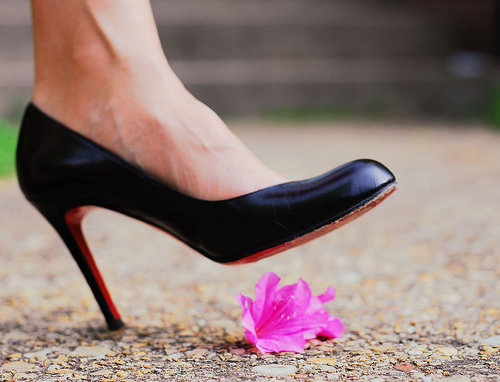 Photo Credit: *Peanut (Lauren)
We've probably all seen the pictures of Suri Cruise looking spookily grown-up in shoes with heels. Okay, so they're not exactly stilettos, but since children's feet are still growing, heels are not good for development. Best saved for playing 'grown-ups' at home.
---
4

Slogan T-shirts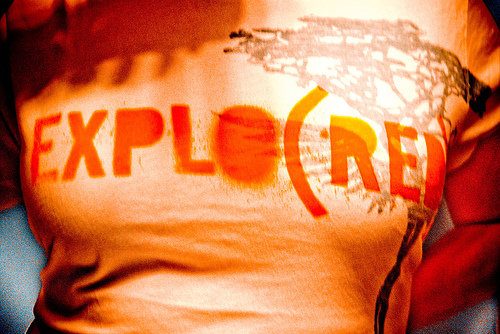 Photo Credit: northpolemama
Some years ago, I was astonished to see a t-shirt in the children's section of a fashion store, which bore the extraordinary slogan 'Porn Star in Training'. What …? How could anyone think that such a t-shirt was appropriate for children? And it was available in sizes starting from age 5!
---
5

Mini Skirts

Did any of you see the photo of Miley Cyrus' 10 year old sister wearing high heeled PVC boots, fishnets and a short dress? She was waaaay too young for that outfit and it showed; even though she was posing like a professional for the camera, everything about the outfit looked so wrong.
---
6

Makeup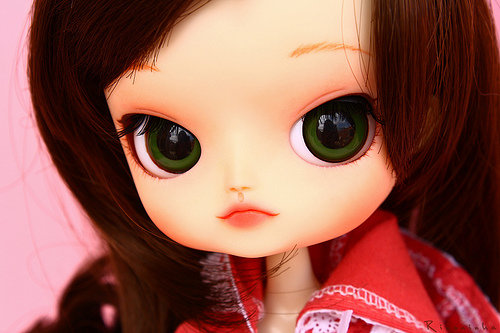 Photo Credit: Rinoninha
It's one thing kids having their face painted like a butterfly or tiger, another thing using makeup in the adult sense. Sure, we all played around with Mum's lipstick, same as with her shoes, but is it right for stores to sell "My First Makeup Kit" aimed at 5 year olds?
7

One-shoulder/Cropped Tops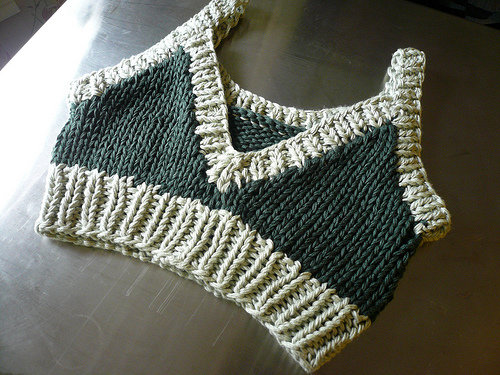 Photo Credit: giolou
There's just something too grown-up about this for my liking. These styles seem far too revealing for young girls – a vest top is ok, but anything that shows off too much flesh is rather worrying.
What's your take on this – do you think that young girls are being encouraged to sexualize themselves before they're old enough? Do you think it's a fuss about nothing, and there's no need to be concerned? What would you let your pre-teen daughter wear, and what's off limits?
Top Photo Credit: Carina Olsen (Kat's Photography)
---
Comments
Popular
Related
Recent