Have you looked through your closet lately? Do you seem to have more trendy, right-now items than basic wardrobe essentials? Trendy clothes are fun, but there are certain items that every girl needs that almost never go out of style. Here are 7 wardrobe essentials to make sure you have today!
1

Fab Bell Bottom Jeans

**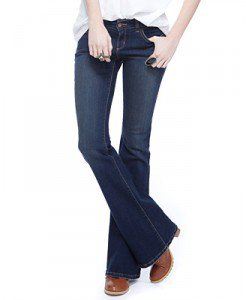 **
Price: $24.80 at forever21.comEveryone needs a good pair of basic, dark denim jeans. Straight leg and skinny leg jeans are nice, but you need a classic flared leg jean that will work for any event or occasion. It's worth it to spend a little more money and invest in a great jean!
2

Henley Buttoned Tank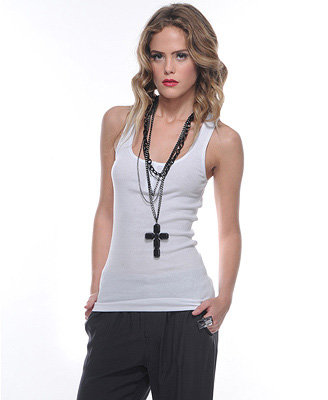 Price: $6.80 at forever21.com
Don't forget to add a basic ribbed tank with a scooped neckline and fitted bodice to your list of wardrobe essentials! You can wear it under any tops that are too low or too see through. Or you could wear it under a sweater or a hoodie! Or wear it alone as pictured here. The possibilities are endless!
3

Lace Tier Dress

**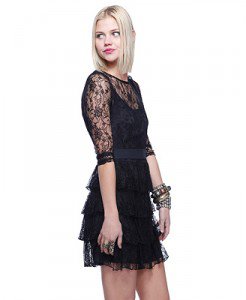 **
Price: $27.80 at forever21.comAh, the little black dress. The all-important LBD! So many different styles and types, but they are all pretty much the basic black dress. So timeless and classic and very versatile! You will never worry again about what to wear with this baby hanging in your closet!
4

Wool Blend Pencil Skirt

**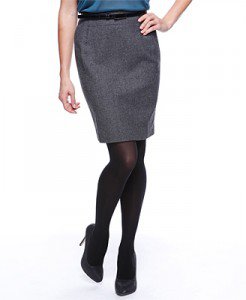 **
Price: $19.80 at forever21.comI am positive that the pencil skirt will never cease to be a replica of what a fashionable woman should wear to any event from a job interview to a first date to a day out on the town. You can dress them up or down so easily and they can go from night to day with the simple change of shoes and jewelry! Make sure you add a pencil skirt to your wardrobe selection soon!
5

Cinched Pocket Cardigan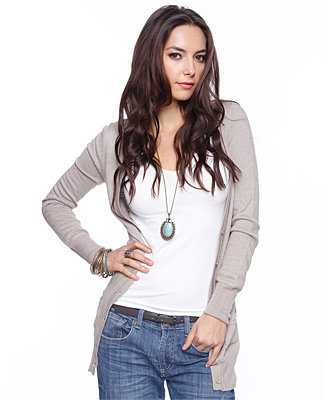 Price: $27.80 at forever21.com
Who doesn't like a comfortable, warm cardigan on a chilly fall day? Get yourself one in a neutral color so you can wear it with many different outfits. Cardigans look great with jeans or skirts alike. Bonus: belted or fitted cardigans will help whittle your waist and make you look thinner!
6

Classy Satin Heels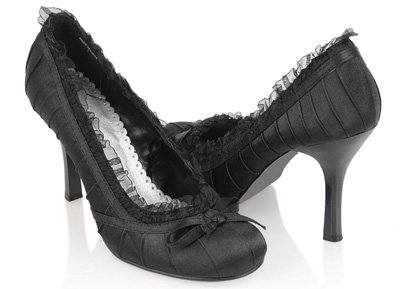 Price: $20.80 at forever21.com
I firmly believe every woman should own a pair of classic, black satin heels. They can be worn with anything and everything! Go for a heel that's a perfect medium length, not too high, not too short. Sky-high heels are not as versatile, while smaller heels don't look as professional. But choose something that you will be happy with, as these shoes will definitely get worn a lot!
7

Faux Pearl Necklace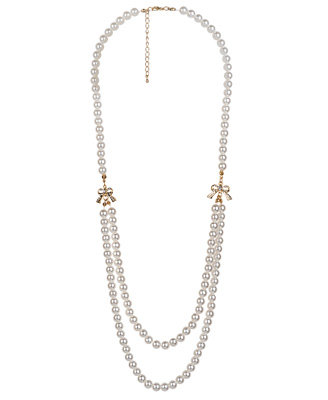 Price: $5.80 at forever21.com
Want to be super stylish in your jewelry selections? Go with a pearl necklace! Pearls are elegant no matter your age. Choose a short strand of pearls for dressier affairs and a long single or double strand for casual affairs. You can even pull off a long pearl necklace with a tee and a cardigan!
If you have all these basics in your wardrobe, you're good to go! You can then build around these pieces, adding fun and trendy stuff to complete your look. Don't rush out and buy everything at once, it's a slow process, picking up pieces here and there until you have a nicely rounded closet. Do you have any other wardrobe essentials I ought to know about? Something I left out of my list?