December is a good reason to wear the most fashionable attire: the holidays. Even if you're not big on celebrating anything, why not look adorably chic? With these 10 Fashionable Finds, you'll inspire others to spice up their mundane wardrobe.
**
1. Oscar de la Renta Silk Faille Cocktail Dress**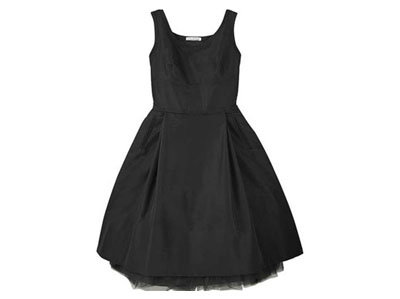 This fun and flirty cocktail dress is great for well, cocktail parties. Ok, not just cocktail parties, but even for places like your colleagues' wedding. You can even pair it up with a metallic clutch purse and metallic stilettos, or match it with a cherry red clutch purse and polka-dotted baby doll shoes (trust me girls, it will work). Mind you, those polka dotted shoes must have either red, black, or white in it- no other colors !
2. Vera Wang Corsage Detail Dress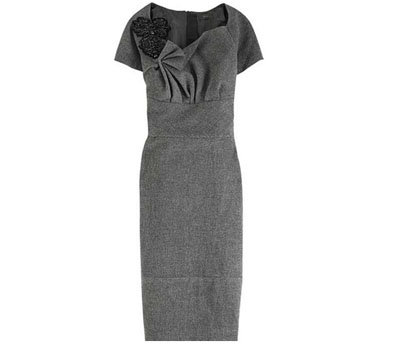 Does this remind you of something a baby boomer would wear? Well, think again. This chic number by Vera Wang will make your look comparable to the late Audrey Hepburn's wardrobe. I envision this dress with a pair of dainty white or black gloves, a sophisticated black hat, and black heels. Too old Hollywood for you? Then forget the hat and gloves, and just stick with those black heels.
**3. Miu Miu Patent Bowling Bag**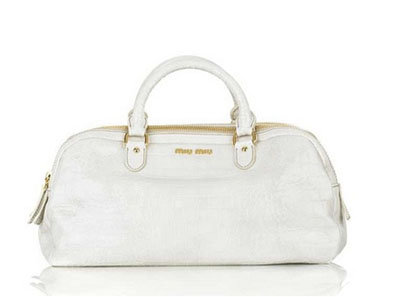 Ok, so I think the fashion world has established full well that white is totally hot for winter. Well, this one in particular is perfect for just about any outfit (except for evening events I might add). To be more specific, I'd wear it with a sweater in any color, jeans, and white shoes. White shoes and a white bag is a must must must!
**4. Brian Artwood Lalanne T-Bar Pumps**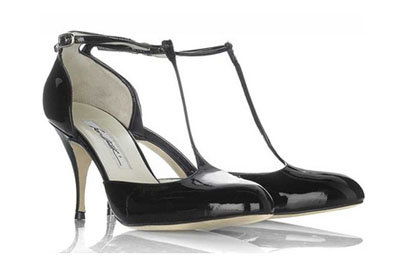 Ok, girls- this one is pretty straightforward. You can wear these pumps with any just about outfit. It might a bit much to wear these with pants, however, so I'd stick with a dress or skirt.
**5. FENDI Large Patent Bag**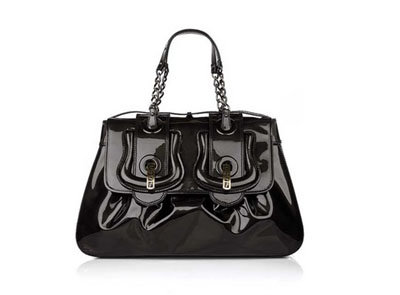 Ah, another patent perfection. This bag by Fendi is suitable for daytime, but not evening because of its bigger size. It's so versatile, you can pull it off with just about any outfit you wear to work or at the mall.
**6. Jimmy Choo Ciggy Clutch Evening Bag**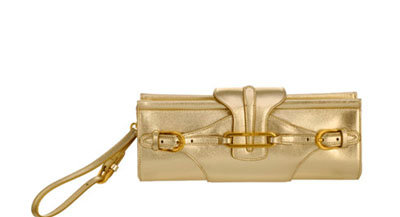 Where do I even begin? You can rock out with this metallic gold clutch with a formal dress in black, navy, white, or red. I also think gold looks hot with pink. Hard core fashion critics are now saying that we're allowed to mix metallics, so be a little daring and match these with silver stilettos.
**7. Christian Louboutin Pretty Woman Suede Boots**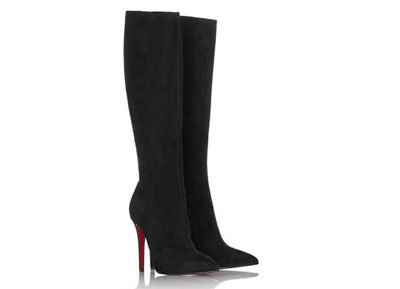 I'm infatuated with black suede boots. I wear them with everything and anything. Jessica Simpson was one of the first celebs to strut in these boots worn over jeans about 4 years ago, and that style still prevails today. This one is a must have for December, ladies.
**8. Johnstons Cashmere Wrap**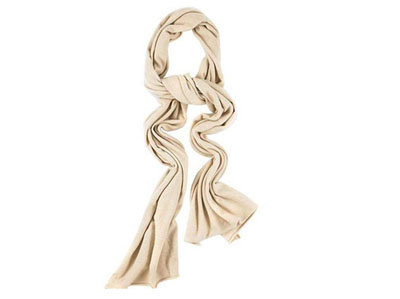 Embellish a dress- preferably in gold or a neutral or your favorite classic v-neck top with this cashmere scarf. Not only will it keep your neck area warmer, but it will actually make you a look little more dressed up. That's a wrap.
**9. D&G Dolce&Gabbana Lapin Trim Gloves**

How cute is this? There's one word to describe these gloves- elegant. The fur-like cuffs are really what make the gloves. Warm up those hands in style like you're on Fifth Avenue or you've just arrived from Paris.
**10. Tod Lynn Lugat Twill Jacket**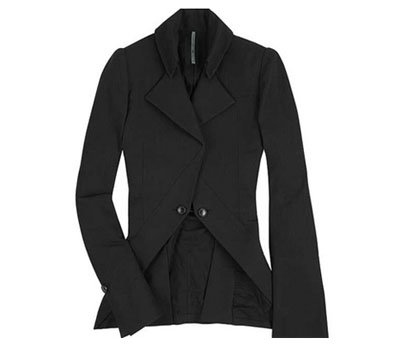 Wear this conservative, yet sophisticated twill jacket to work with your favorite gray or black dress pants. If you're afraid you'll sport a too plain or morbid look, then throw in some color with a large red patent bag.
Keeping warm in the winter doesn't mean you have to only wear sweaters, jeans, and boots. You can update your wardrobe with these trendy items, and winter may just be your favorite fashion season.