Before the Summer sun is finally gone, it's a great time to start stocking up on the beauty products that will keep you feeling soft and sexy through the cold, but with <a title="7 NewFoundations You Should Try …" href="https://allwomenstalk.com/7-new-foundations-you-should-try/">so many foundations claiming to be the best, which do you pick? Take some advice from the celebs, and pick one of their favourite ten foundations...
---
1

Select SPF 15 Moisture Blend by MAC ...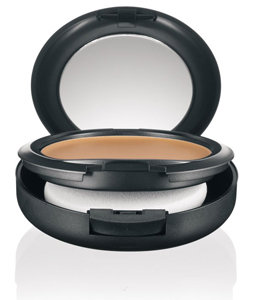 Category: Liquid foundation with Sunscreen
Price: $29.00 at shop.nordstrom.com
Claims: A creamy compact foundation blending a radiant natural-satin medium-to-buildable coverage with a silky feel. Skin pampering and conditioning: delivers moisture, provides everyday UVA/UVB and anti-oxidant protection, while micro-fine light-diffusing filters soften the appearance of fine lines. Provides dry skins with a smooth, high-comfort, moisture finish.
Review: I loved this foundation. It blends really well, and it didn't make my skin look greasy. It can look a bit thick, but it made my skin look really fresh and creamy! Its brilliant for dry skin, too. All round, its a pretty good foundation, but id avoid the peachy shades and stick to slightly pink finishes.
---
2

Absolute BX Makeup Absolute Replenishing Radiant Make up 18 by Lancome ...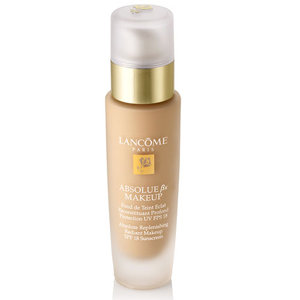 Category: Liquid foundation with Sunscreen
Price: $57.00 at neimanmarcus.com
Claims: Absolutely Radiant, Even-Toned Complexion: Formula with exclusive Color Clarity Cushion System comfortably glides on to even out complexion, without settling into lines. Moderate the appearance of age spots.
Review: This foundation is almost faultless, and is now one of my favourites! Its got a brilliant fluid texture and it leaves an attractive matte finish that gives me flawless skin and is a perfect base for my makeup. I wouldn't get too excited about the anti ageing claims though, as there isn't enough to make a difference, but the sunscreen is excellent and leaves skin completely protected. I found a shade that matched my skin perfectly, and its defiantly a top 5 foundation!
---
3

Designer Shaping Cream Foundation SPF 20 by Giorgio Armani ...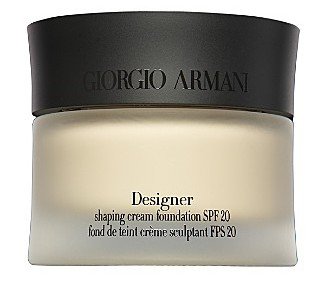 Category: Cream to powder foundation with sunscreen
Price: $65.00 at bloomingdales.com
Review: I love this foundation. Its very creamy, yet it has a really lightweight texture and its perfect for days when you want just a little more coverage. I find that it gives me a radiant glow as well as a soft finish, and it contains a lot of sunscreen too. This is my favourite so far.
DiorSkin Forever Compact Flawless and Moist
---
4

DiorSkin Forever Compact Flawless and Moist by Dior ...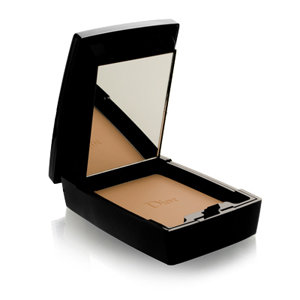 Category: Powder foundation with sunscreen
Price: $42.00 at beautyencounter.com
Review: While this was a little too thin for me, my friends loved it. In pressed powder form, its easy to apply and reapply if necessary, and it gives a sheer, light coverage as well as some sunscreen protection. I liked the silky feel it gave, and the colours were all very natural. Its worth trying it on in store though, because the compacts tend to be darker then the actual colour.
---
5

Almost Powder Makeup SPF 15 by Clinique ...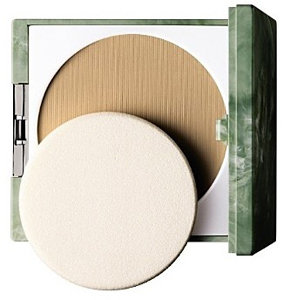 Category: Powder foundation with sunscreen
Price: $22.50 at bloomingdales.com
Claims: More than minerals. Skin looks, acts happier. Long-wear formula helps keep pores out of trouble. Antioxidants and SPF protect skin. This natural, perfecting "no-makeup" makeup is so lightweight, you'll never even feel it. So foolproof, you can apply it with a sponge, a brush—and almost with your eyes closed.
Review: This was another brilliant foundation. It has a lovely buttery texture that blended away to give me a seamless, flawless finish. It contains sun protection and an active sunscreen, which means i don't have to worry about applying sun cream around my makeup, and i found several shades that suited me well. The best thing about it, though, is that you can apply a sheer look, or build it up for more coverage.
---
6

Truly Matte Foundation SPF by Clarins ...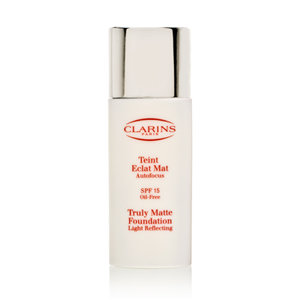 Category: Liquid foundation with sunscreen
Price: $35.00 at beautyencounter.com
Review: The colours for this foundation didn't really suit me, but it contains an impressive sunscreen and the foundation is so skin like you can't tell it's there! It took a lot of perfume to cover up its smell, but the silky effect it creates will suit most people and outweigh the negatives by far.
7

Mat Lumiere Long Lasting Soft Matte Makeup SPF 15 by Chanel ...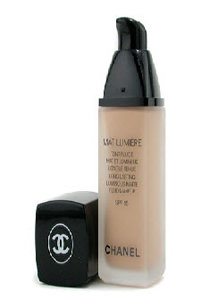 Category: Liquid foundation with sunscreen
Price: $52.00 at scentmonkey.com
Review: I thought the price of this might put me off, but the foundation was just amazing. It provides full coverage, and creates a radiant matte which comes in many colours. Makeup is easily applied over it, and it lasted all day. It also contains a really high quality sunscreen, which would be worth the price tag on its own. Both easy to apply and remove, all of my friends loved this.
---
8

Fluid Foundation SPF 15 by Shiseido ...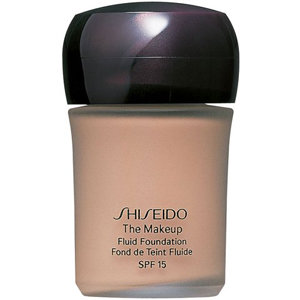 Category: Liquid foundation with sunscreen
Price: $35.00 at makeup.com
Review: This started off far too thick for me, but it blended well and in the end felt alot lighter then i expected. The sunscreen isn't anything special, but the matte look was gorgeous and with ten shades to choose from, you'll be able to buy several. The end look is very natural and enviable, and this is one of the best in its price range.
Dewy Smooth Anti Aging Makeup SPF15
---
9

Dewy Smooth anti Aging Makeup SPF15 by Clinique ...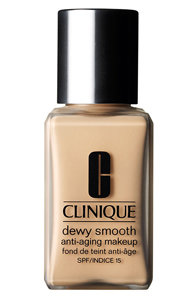 Category: Liquid Foundation with sunscreen
Price: $22.50 at shop.nordstrom.com
Claims: Ultra-moisturizing, Clinique's fresh new take on foundation glides on even the driest skin, for a comfortable, supple feeling that lasts. Plumping skin too, so yesterday's lines seem to disappear. Evens out skin tone. Protects with SPF 15.
Review: I was impressed by how well this blended, and the sunscreen was amazing too. I wouldn't get excited about the anti ageing claims, as i didn't see any difference what so ever, but this is still an amazing foundation. It is light and will last all day, and even manages to stay a little damp without making my face look wet. This is a brilliant beach or clubbing foundation, as it lets skin breathe while providing a natural finish that wont slide off.
---
10

Guerlain Parure Luminous Extreme Wear Foundation ...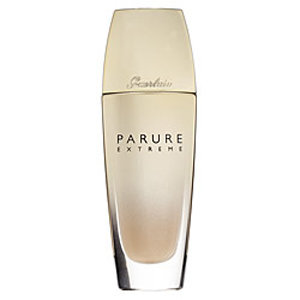 Category: Liquid Foundation with sunscreen
Price: $55.00 at sephora.com
Review: I hadn't heard of Guerlain Parure before this, so i was apprehensive, but this foundation really was a pleasant surprise. It lasted all day, and was really easy to blend too. The bottle has a dispenser, which was handy, and you don't need to use very much to provide a decent amount of coverage. The sunscreen was impressive, and the foundation didn't smell, but what surprised me the most was the fact that my face looks brilliant in photos too! My friends have all bought this now, as it comes in a shade for everyone, and is defiantly worth the price.
So there you have the top ten foundationsfor Winter. Do you have a favourite foundation, or something to add to any of these reviews? Id love to hear your opinions!
More Fabulous Beauty Product Reviews:
9 Best Eyeshadows - Expert Reviews…
5 Best Mascaras - Expert Reviews …
7 Best Blushes - Expert Reviews …
8 Best Lipsticks for Your Bombshell Lips …
7 Tips on Picking The Right Lipstick for Different Lip Shapes …
3 Best Lip Plumpers That Would Make Angelina Jolie Jealous …
7 Best Eyeliners – Expert Reviews
8 Best Bronzers - Expert Reviews …
8 Best Anti-Acne Products - Expert Reviews …
13 Beauty Must-Have Products for The Lousy Economy …
10 Best Beauty Blogs for Women …
8 Best Eye Creams - Expert Reviews …
---
Popular
Related
Recent