15 Best Mascaras on the Market ...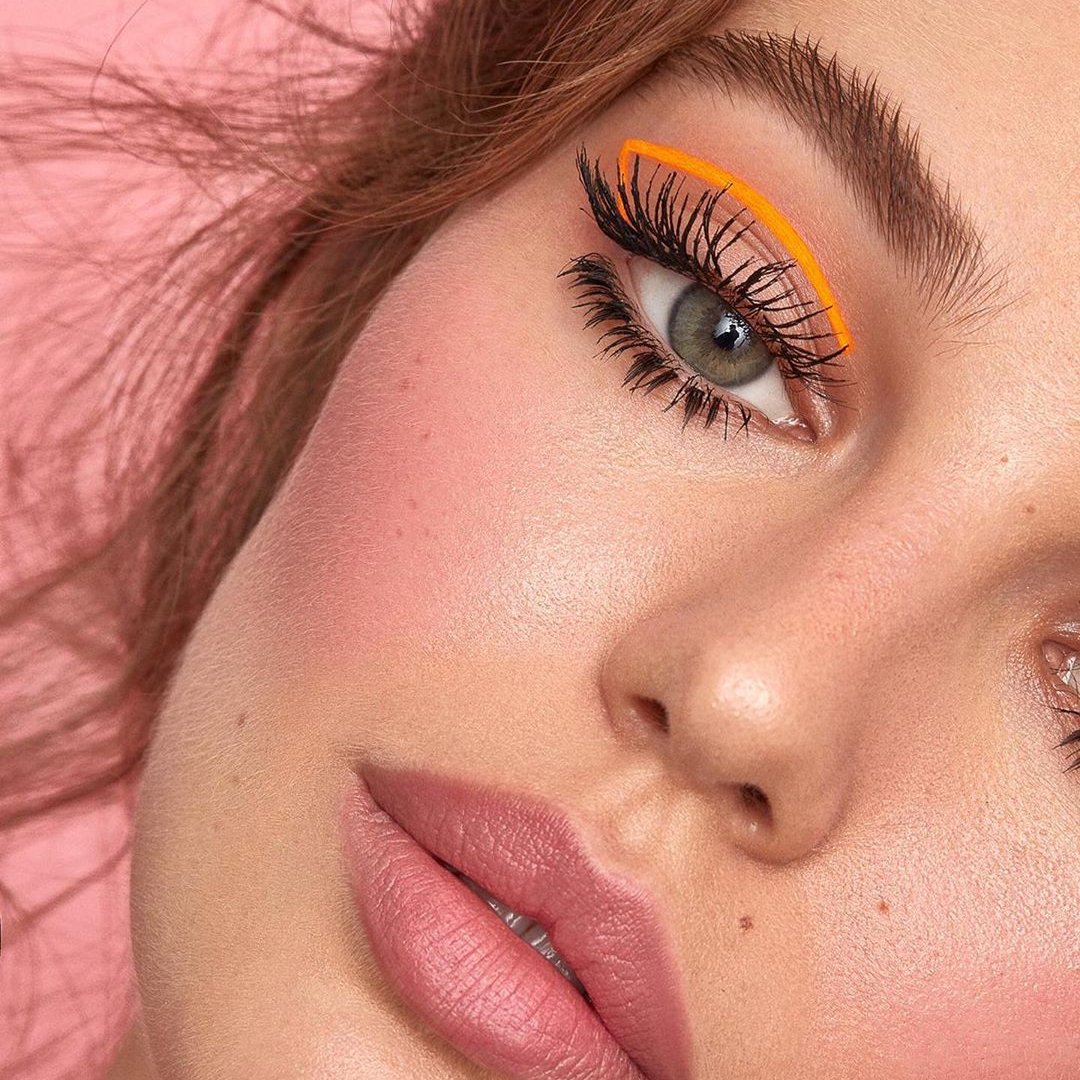 Hey y'all! Have you ever struggled to find the best mascara? Me too! I swear I feel like once I find one that I love out there, it goes off the market and I'm struggling with how to find the best new mascara. Over and over this cycle continues where I spend tons and tons of money looking but none of them match up to the one I previously loved. Well ladies, the struggle is over! These are the top 15 best mascaras on the market today.
1.

Estee Lauder Sumptuous Bold Volume Lifting Mascara
sephora.com
$27.50
The company line for this product says it is, "a 360-degree, lash lifting mascara for daringly full, sensuous lashes." It's said to lift, fill, plump, and curl even the smallest of lashes giving you that falsie look without actual falsies. Great that the company speaks so highly of it, right?! But it's the personal reviews from users that make it even better.
One user said it's clump free (YAY!) and is awesome for her who has light lashes because it emphasizes them. Another user raved about how she doesn't need a curler anymore because this does the trick-double bonus since I know I can't be the only person who pinches their lid with it haha.
Other reviews say this is by far their favorite, one coat does the trick, fell in love after the first use... If all of these positives don't have you chomping at the bit to buy it I don't know what will!
2.

Chanel Le Volume De Chanel Mascara
shop.nordstrom.com
$32.00
An innovative formula said to plump lashes to their fullest with a single stroke. An exclusive new brush that hits both long and short lashes on your eye for full coverage, giving you the most eye-opening look imaginable. Well hello, baby lashes! Let's get plumping!
Nordstrom has an astounding 636 reviews that are 5 star and 59 reviews in the 4-star category, I'd say this product is a savior to women! Many reviews say of all the dozens of products people have tried, this one is by far the best. One reviewer said she usually uses only one coat, but when she uses two it looks like she's got eyelash extensions! I'd say $32 on this product that lasts several months is better than the amount spent on extensions every few weeks, don't you?
An additional bonus of this? Many of the reviews say it stays on all day but is easily removed with soap and water! So don't worry ladies, no need `to scrub your eyes raw just to remove this product at the end of the day. :)
As the last two mascaras have been chosen for their awesomeness at adding volume, knowing how to apply it to best effect is helpful.Click on this video for how to make your lashes look longer.
3.

L'OREAL Paris Telescopic Mascara
ulta.com
$9.99
Alright, we've all been there with the cheap-o mascaras that work like crap. Well, this one claims that even though it's cheap, its special flat brush combs and separates lashes to prevent clumping AND has a 60% growth rate on your lashes after use. Sounds pretty good to me! But let's check out reviews, shall we?
734 reviews and about 700 of them are positive (can't please everyone can ya?) Most common results saying it goes on smoothly, it does add volume, doesn't clump, and it indeed separates lashes... Seems legit.
However, some users (Read that as NOT MANY) are saying it has a tendency to flake; but I can't say how they're using it or if their product is old and they're just leaving a bad review now so I'd say it's definitely worth a shot-especially at that price!
4.

Lancome Hypnose Buildable Volume Mascara
ulta.com
$27.50
Another mascara that baby lashes are no match for! Lancome Hypnose Buildable Mascara is claimed to build lashes 6x their normal volume, custom volume, perfect separation with no clumps, AND is enriched with Vitamin B5 for soft lashes. I don't know about you but there's nothing worse to me than hard and sticky lashes. GROSS!
4 star average of 897 reviews on Ulta, I'd say this is a successful product. Highly recommended by users from Florida to Arizona and all the way up the Mid-West to Illinois, seems this easy to use wonderful product is a hit no matter what climate you live in-cause let's face it, that DOES matter when finding good make up - regardless of what my husband wants to believe! HAHA!
5.

Benefit Cosmetics BADgal Bang! Mascara
sephora.com
$27.00
Benefit Cosmetics has put tons of work into making one of the best mascaras on the market! This one was tested on users for how long it lasts during wear (36 hours if you were curious) and in a self-evaluation by over 100 women with one week of use: 90% saw dramatic volume, 94% said it instantly lifted lashes, 92% said it lengthened lashes. WOW! THAT IS IMPRESSIVE!
But we all want to know more than just what the company says, of course. So I dug into the reviews of the product on Sephora's website and found that it gives INSANE length appearance, is super lightweight, and dries quickly. Even reviewers with long lashes say this increased their color, fullness, and length. After all that positivity, $27 doesn't seem like a lot to spend on a product that will change your life! Well... Maybe not your life but definitely your lashes!
6.

Maybelline Volum' Express the Colossal Big Shot Mascara
ulta.com
$7.99
This one is my personal favorite so I had to throw it on the list! With 8/10 users seeing instant root to tip volume increase, a unique brush with wavy bristles, and a collagen formula, this affordable mascara is one for the books. Reviewers said it's easy to apply, does what it says, and looks great! The only thing: you'll probably want to make sure you stock up since the only negative review is that the tube dries up quickly-but for $7.99 I think we can all afford to replace it. ;)
7.

MAC False Lashes Mascara
shop.nordstrom.com
$23.00
This stuff must be some magic for them to claim in the name it's "False Lashes" look, but the description and reviews definitely give it justice! An ultra-thickening formula with a unique double-lush brush that douses your lashes in a deluxe dose of pigment with each stroke. All of this while curling, separating, and lengthening? Cannot be real, right?
Well, ladies, I'm pleased to say... It is! 73 5 star reviews (and only 4 one star... HELLO! It must be magic!) Everyone says it really does look like false lashes-alright MAC, you've won me over this time...
This one addresses most of the common problems with mascara.It stays on all day but comes off with ease, wand shape makes application easier than normal mascaras, no flaking, no clumping, and no smudging were just some of the other rave reviews that users gave this phenomenal product. So what are you waiting for?! Go find it!
8.

Tarte Cosmetics Lights, Camera, Lashes 4-in-1 Mascara
sephora.com
$23.00
Well all think $20+ might be a lot to spend on mascara, but it seems to be about the average if you want something really exceptional and this Tarte Cosmetics Mascara is no different. This mascara lengthens, curls, conditions, and volumizes to create a 330% increase in lash appearance for sexy lashes.
If that doesn't have you searching the web to find this yourself, then maybe the over 3,000 5 star reviews will have your jaw dropping like it did mine! A mascara like none ever seen by users, perfect for all ages (one reviewer said middle-aged ladies will love this to restore their natural beauty), good hold, even application, the list goes on and on with wonderful things being said about this product. If you ask me, $23 isn't enough to charge for something this fantastic.
Having a great mascara you love is half the battle. The real trick is knowing how to use it to get a gorgeous look. Check out this video for do's and dont's of applying mascara
9.

Benefit They're Real! Lengthening Mascara
ulta.com
$24.00
Another one I've tried (thanks Ulta for the free sample for my B-day!) and let me tell you... I hopped on the phone with my makeup artist sister the second I used it and told her to go buy it! (She adored it just as much as me btw) Benefit Cosmetics says it doesn't smudge or dry out during use and reviews concur. Consumer panel results state: 94% saw dramatic length & volume, 90% saw base-to-tip curl, 94% saw a visible lift, 100% saw long-wearing results.
Almost 10,000 reviews on Ulta can back up the claims the company states, with several users calling it "Perfection". That's quite the high praise! Way to go Benefit on creating this insanely popular and highly reviewed product.
10.

Origins GinZing Brightening Mascara
macys.com
$20.50
This is a new one for me; I've never heard of the brand or the mascara, BUT, the formula they use has me sold on trying this. Caffeine, Ginseng, and Carnuba Palm all create long, soft, and full lashes. Great for those with sensitive eyes, it's said to help your lashes grow because the vitamins they pack into their formula. That's quite an accomplishment!
If you're hesitant to try, be aware there are ZERO one star reviews; which in my opinion, speaks volumes-Ha! Little mascara joke there for ya-about the product at hand.
11.

Bareminerals Flawless Definitions Mascara
sephora.com
$19.00
A re-designed formula of the original (New and Improved, Back and Better Than Ever, read it how you wish) this no smudge, no budge accentuates and separates each lash while lengthening, darkening, and lifting. Sounds pretty damn good to me! Double bonus: like others, this too conditions your lashes so you don't have to worry about damage after repeated or frequent use-a Godsend for girls like me with baby lashes because I'm always afraid of breaking them off and being left with even smaller ones than I already have.
Sulfate, paraben, GMO and synthetic dye free, this has reviews that include the words: "Hello Gorgeous!", "Surprised in a great way", and "Perfect all day lashes". The only negatives I seemed to find were that it's not a waterproof mascara which for me, isn't a necessity anyways so it doesn't bother me that it isn't.
12.

NYX Doll Eye Long Lash Mascara
ulta.com
$10.00
First off, no list of any makeup product is complete without a NYX product. They're affordable, dependable, and totally amazing items. Secondly, this was specifically designed to extend and lengthen lashes because it contains microfibers to add fullness, texture, and shape.
Reviewers at Ulta state that it goes on smooth, doesn't clump, and indeed it separates lashes for fullness. Only negative reviews say that it doesn't come off easily, but shouldn't that be a good thing depending on how you look at it? At any rate, it's a great product and something you should have in your beauty arsenal.
13.

Urban Decay Perversion Mascara
sephora.com
$24.00
So as if this wasn't a great product in itself, it also comes in a convenient travel size AND has a sister product called 'Subversion' which is a lash primer because we need it! Urban Decay says it creates sexy lashes, perfect for winking at that hottie across the bar or your man on date night. Has amino acids in its formula to stimulate growth so continued use it definitely a must! High pigments also mean you will truly get the blackest of black color with this product.
Reviewers say they were blown away at the first application (high praise Urban Decay, you've got my attention) while others rave it's the best they've ever bought and it gives crazy length. I may or may not have ordered myself some while typing this review because it has piqued my curiosity that much! #SorryNotSorry
14.

Maybelline Lash Sensational Mascara
ulta.com
$8.99
Okay, first impressions are everything and I absolutely adore the cute pink bottle! One of the key points in how to choose the right mascara is knowing which type of mascara wand works best for you. Reviewers agree that the special brush (which has 10 layers of bristles for full lash coverage) combined with whatever magical potion they've concocted for the mascara formula, is the "holy grail" of mascaras. Applies evenly, long lasting, and adds volume, length, and definition, this sounds like a great product to try. Besides those things, you can't really argue with the price when you've gotta cut it cheap on makeup splurges for awhile.
15.

Too Faced Cosmetics Better than Sex Mascara
sephora.com
$23.00
Definitely saved the best for last with this one. It's the Number One best selling mascara in the U.S!!!! The hourglass brush is designed to resemble the curves of a woman's body (if only we all had that perfect figure) with extra stiff bristles. The three-step coat application is defined as: One coat-lashes are full and defined. Two coats-lashes are even more luscious, curled, and dramatic. Three coats-you achieve the most intense, black, multidimensional lashes possible.
Wow-sa! Pretty nifty stuff if you ask me. And again, the price point isn't terrible given the awesomeness this product creates. Smudge-proof, all day wear, unique peptides for the deepest black possible, nearly 12,000 reviews, the bulk of them saying, "I'm in love", "great for a dramatic look" I think date night and girls night out just got a whole lot better with this product. :)
So there ya have it ladies! The top 15 best mascaras on the market today. Which ones are you going to try? Which ones have you tried? Any on the list you'd recommend? Are there any other mascaras you think belong on the list? Let me know in the comments!
Let's finish with a refresher on how to apply mascara like a pro.
{{#comments_count}} Show Commnents ({{comments_count}}) {{/comments_count}}