Whether you are fed up of blending liquid, or you're in a rush, there's a lot to be said for powder foundations! I've been searching for the best ones, and here are my top ten!
---
1

Bare Escentuals BareMinerals SPF15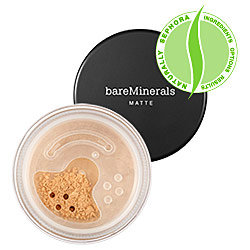 Price: $28 at sephora.com
This powder foundation provides a flawless base for make up, and even protects skin against the sun! The matte finish is divine, and it goes on easily and smoothly to provide you with a very smooth, poreless face. And, its completely free of harsh chemicals and preservatives, so if you have sensitive skin this is the perfect powder for you!
---
2

Make up for Ever Duo Mat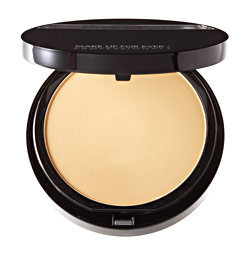 Price: $32 at sephora.com
This is a real rival for liquid foundation! It lasts all day, and is oil free, so it won't make your skin greasy. It goes on thick enough to cover blemishes and give an even skintone, but doesn't suffocate the skin. Dreamy!
---
3

Philosophy the Supernatural Airbrushed Canvas SPF15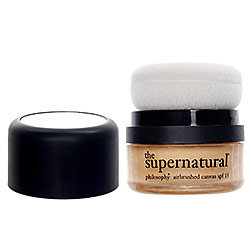 Price: $35 at sephora.com
I love this foundation! Not only is the powder brilliant, the applicator makes it quick and easy to apply, and leaves you looking flawless, and poreless! Its free from everything that can upset skin, and comes in eight colours, so whatever your skin problem, this can cure it while keeping you looking great. Once you've tried this, nothing else will be good enough!
---
4

"Hello Flawless!" Benefit Cosmetics SPF15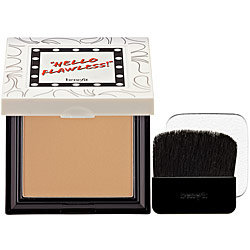 Price: $34 at sephora.com
This is more of a cover up then a foundation, as the brush makes it quite hard to apply it to your whole face, but it blends beautifully. Use a sponge to apply it for a sheer, natural cover up, or stick with the brush to cover blemishes or spots. There is a colour for everyone, too, and the darker colours make brilliant blushers too!
---
5

NARS Powder Foundation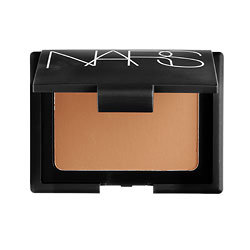 Price: $45 at sephora.com
This powder foundation comes in a very handbag friendly compact, and is very versatile. It applies easily to give good coverage, and leaves a very polished, healthy looking face! This only protects up to SPF12, but also has UVA and UVB rays, which protects your skin from premature ageing. Keep this one in your handbag for emergencies.
---
6

Smashbox HALO Hydrating Perfecting Powder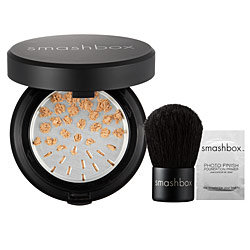 Price: $59 at sephora.com
This is so easy to apply! The powder is released through a 'shaver', which turns the pressed powder into an easy to apply loose one, without losing any quality. It blends easily, and contains 48 minerals, 11 amino acids and pure gold! This one offers something else, too...anti aging ingredients! So while you are looking great now, you can make sure you'll always be looking great too. It's an amazing foundation!
---
7

Lancome DUAL Finish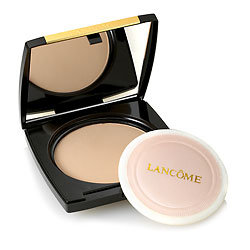 Price: $35.50 at sephora.com
This is a brilliant tool. Dry, it is a light, soft matte powder that offers perfect coverage and gives skin a healthy glow. Applied damp, it thickens up to give full coverage without being too heavy, and will hide any blemishes. This is brilliant, as it means it suits your skins changing daily needs. Definately give this a try!
---
8

Stila Illuminating Powder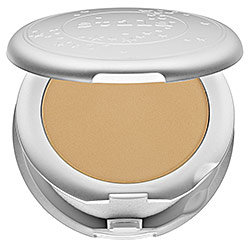 Price: $28 at sephora.com
This is a very velvetey powder which gives skin a big boost! It gives a healthy, luschious and luminous glow, while also protecting against the suns rays. This focuses more on giving a good glow rather then covering blemishes, and so you might need something underneath for full coverage, but for light use, this powder foundation makes skin look gorgeous!
---
9

DiorSkin Forever Compact Flawless and Moist Extremewear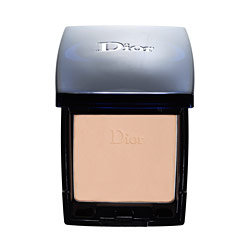 Price: $44 at sephora.com
This is another brilliant powder foundation! As well as providing a brilliant, long lasting and flawless powder, this is very hygenic too, and small enough to fit inside your clutch bag. It goes on like a second skin, and gives a smooth, waterproof skin cover. This is perfect for Winter, as it really is unbeatable.
---
10

Amazing Cosmetics Mineral Powder Compact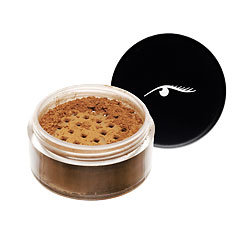 Price: $34 at sephora.com
This is a really good-for-skin powder, which will hydrate and moisturize and allow your skin to breathe while you wear it. It gives very full coverage, though, and blends easily to look very natural. It gives a gorgeous flawless finish, and minimises fine lines and wrinkles, too. The brush lets you control how much to put on, and it gives a dreamy finish. What else a girl can ask from powder foundation to call it a perfect one?
So whether you just want a light finish, or very full coverage, there's an amazing powder foundation that will answer to all your needs! Have you got a favourite? Please let me know!
More
Comments
Popular
Recent