Makeup primer is an essential product could completely transform the way your makeup sits, but getting it wrong can be catastrophic! These are my top seven favourite primers that proved to be great choices. Give them a try!
---
1

Smashbox Photo Finish Primer to Go...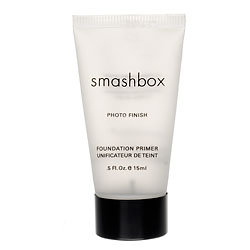 Price: $16 at sephora.com
This is a brilliant product. Whatever condition your skin is in, it blends perfectly to create a silky smooth base for your make up. It even fills in fine lines and wrinkles. The original is perfect, but you can also get it in green (to minimize redness), apricot (to conceal bags under eyes, veins, etc) and bronze (to suit a summer tan). If you haven't tried this, invest in it now!
---
2

Laura Gellar Spackle under Make up Primer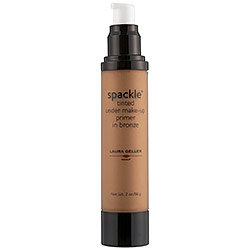 Price: $25 at sephora.com
This primer contains speckles of bronze, so that it not only gives you a smooth face but also a healthy glow. Its velvety texture means it slides on easily, and it's full of good-for-skin ingredients too. Its brilliant!
---
3

Make up for Ever HD Microperfecting Primer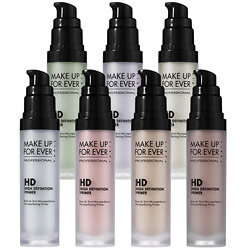 Price: $32 at sephora.com
This is a light weight formula, which moisturizes, softens and nourishes to 'love' skin into glowing! It leaves a silky smooth canvas for make up, too. This worked wonders on my skin, although it is very hard to blend at times!
---
4

Too Faced Primed and Poreless Skin Smoothing Face Primer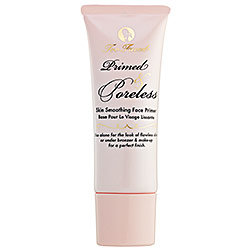 Price: $30 at sephora.com
This is a one of a kind primer, as its made to wear with or without make up! The primer has its own silky smooth finish, and with just a little blusher, you can be ready to go. It even looks after skin while you wear it, and it looks hydrated, firmer and smoother when you take it off. It blends perfectly, and is so easy to apply.
---
5

Bare Escentuals BareVitamin Primer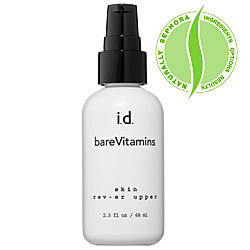 Price: $21 at sephora.com
This primer is best for those who need extra radiance. It leaves a very smooth canvas for makeup, and contains loads of vitamins which are great for the skin, and also creates a radiance boost. Be careful if you are pale, though, as this primer made me look far too bright.
---
6

Urban Decay Pore Perfecting Pore Potion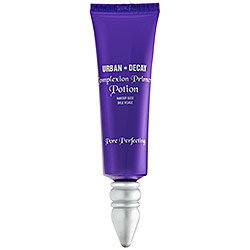 Price: $30 at sephora.com
This goes on thick and velvety, like a moisturizer, but soon blends down into a thin, soft matte finish. It contains oil-fighting particles, but looks just as amazing on dry skin, and it lasts all day, too! The container is unique, too, and allows you to control how much you need. A brilliant buy!
7

Fresh Twilight Freshface Glow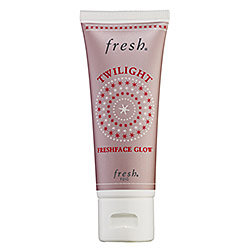 Price: $36 at sephora.com
This is a very sheer cream, which boosts any skin to give it a gorgeous glow! This leaves a flawless canvas, and even repairs damaged skin. It keeps skin perfectly hydrated all day, and can be used alone or with foundation.
Using the right primer can transform your looks and give you flawless skin. What more could a girl want, right?!
Have you found an amazing primer I haven't mentioned? Or what about some other make up product that you love? Please let me know!
---
Comments
Popular
Related
Recent