Some people use the expression, "Beauty is pain." I say pain comes in many forms, including but not limited to, wasting all of my money on make up so I can look beautiful. I'm here to tell you ladies that sometimes you can find what you're looking for without having to break the bank. Sometimes, what you need could be as close to you as your local drugstore, and it's a lot cheaper too! Here are my favorite drugstore make-up picks!
---
1

Maybelline Lash Stiletto Ultimate Length Washable Mascara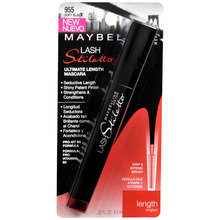 Price: $8.99 at walgreens.com
I just started using this mascara and let me tell you, length wise it is blowing all other mascaras out of the water for me. It stays on all day and the best part is, it comes off just as easily as it goes on. Just be sure to wipe off the excess mascara on the wand before you use it or you'll wind up with more clump than pump!
2

Maybelline Dream Matte Mousse Foundation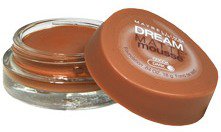 Price: $8.99 at walgreens.com
This is the best foundation you will ever put on your face. A little bit goes a long way but as soon as you dip your finger into the little pot, you'll feel like you've touched a cloud. Just remember one dab goes really far with this so you don't need to glob it on or you'll look like you're wearing a mask!
---
3

Revlon beyond Natural Cream to Powder Eyeshadow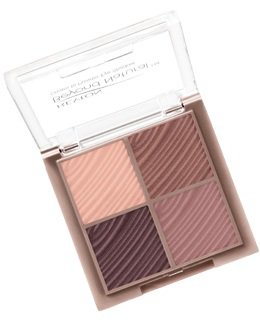 Price: $7.99 at revlon.com
These are AMAZING! Usually cream eyeshadows are greasy and you can't put anything on over them. But Revlon has clearly been doing their research. Just put it on like any other creamy eyeshadow and let it dry and then BAM, it's powder. So go ahead, enjoy the ease of the cream and put on that eyeliner once it dries!
---
4

Almay Pure Blends Bronzer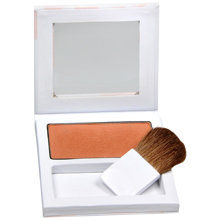 Price: $11.49 at walgreens.com
Almay has astounded me yet again! I am a pale girl, I don't think I've ever tanned a day in my life but this bronzergave me a beautiful sun-kissed look without making me look like I was wearing makeup or a fake tan! I also lent it to a friend that was a little bit more tan than I (not hard to believe since my complexion borders on Casper), and it gave her a beautiful natural shimmer. It's the perfect product for anyone!
---
5

L'Oreal Infallible Never Fail Eyeliner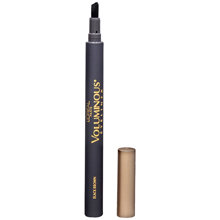 Price: $8.49 at walgreens.com
Finally, an eyeliner that you can use every day with ease. It looks like a felt tip marker but goes on like a dream. Smooth lines with no bumps have become a reality. Just make sure you dab the eyeliner on toilet paper a little after each eye so you don't get powder all over the applicator and you'll be good to go all day long!
---
6

Covergirl Outlast Lip Stain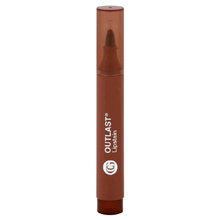 Price: $8.79 at walgreens.com
Finally a lipstain with an easy to use, small applicator. Isn't that the big issue with lipstain? You put it on and it gets everywhere and then, you're stuck with it. Covergirl has fixed that problem. The brush is tiny and a little less flexy than most so, you never get out of line!
---
7

L'Oreal HiP High Intensity Pigments Shocking Shadow Pigments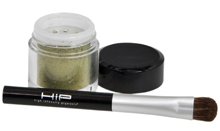 Price: $ 11.99 at walgreens.com
Just enough shimmer to make those eyes pop, these high intensity pigment powders mean business. When they say purple, you get purple and it is WONDERFUL. Not only do these eyeshadows look and feel amazing, they last all day and they layer. Just what a busy girl needs to make a day look a night look in 2 minutes flat!
---
8

EOS Lip Balm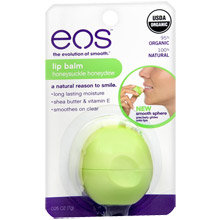 Price: $2.99 at walgreens.com
Alright, alright I know what you're thinking, Fawn, you've lost your mind, lip balm is NOT makeup! But, I happen to know that sometimes when going for that oh so perfectly prepped natural look all you need is a little balm on those lips! Let me tell you these lip balms smell great and they don't leave a greasy feel. Perfect for kissing, a day of lounging, a natural look or anything else you might need!
---
9

Coby Airspun Loose Face Powder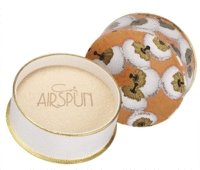 Price: $ 6.49 at walgreens.com
Finally a two in one that you don't even know is a two in one! I use this product as foundation or a finishing powder whenever I'm going for the aforementionednatural lookand it is EXACTLY what every woman needs. It's light because it's Airspun and once it's on, you can't even feel it.
---
10

L'Oreal HiP High Intensity Pigments Color Truth Cream Eyeliner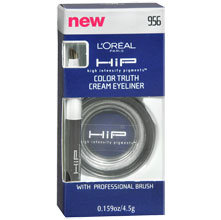 Price: $ 11.99 at walgreens.com
Alright, these high intensity pigment products might just be my new favorite thing in my makeup bag. They really make your eyes stand out. The color truth cream eyeliner is more for a night on the town than a day in the office or just hanging out but man oh man does it go on smoothly. The brush may be a little hard to adjust to at first but once you get the hang of it, you'll love it as much as I do!
So, ladies, how does it feel to look as gorgeous as you do and still have some money left over in that pocket book? Great isn't it? Have any other amazing products I should know about? Let me know!
---
Comments
Popular
Related
Recent