8. Bronze Mania Skin Tint by Giorgio Armani ...
**


Price:** $ 55.00 at neimanmarcus.com
We have all heard of the Armani makeup line and we very well know that they offer high quality products. When I was looking for a bronzer, I knew just where to go. I went straight for Bronze Mania Skin Tint by Giorgio Armani. This is a liquid bronzer, which to be honest with you, I prefer those liquid bronzers. There is one thing I found out about this, you have to dispense this bronzer carefully as it is very much fluid. However, this means it goes a long way. I have found it very easy to blend this bronzer by dabbing little dots here and there on my face, then blending it in by circular motions. Sure, the bronzer is a bit expensive, but it is nothing less than high quality. Wouldn't you be willing to pay more if you knew it would make you look better?
7. All Over Bronzing Gel SPF 15 by Bobbi Brown ...
**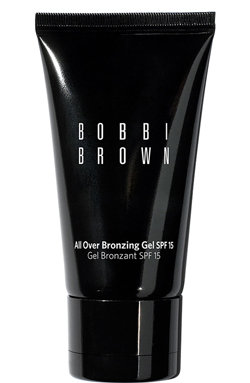 Price:** 28.00 at nordstrom.com
I wanted a unique bronzer that was not like any of those other ones I have tried out in the past. I wanted something that gave a health glow to the skin and that is why I purchased All Over Bronzing Gel SPF 15 by Bobbi Brown. Boy (or girl, so to speak), was I surprised when I tried this bronzer on. I found that it is very easy to blend. It is more a lotion than it is a gel, but it still gave my skin that beautiful golden tan color that I wanted. I found overtones of orange, copper or peach.
6. Sun Face Palette SPF 20 by Clarins ...
**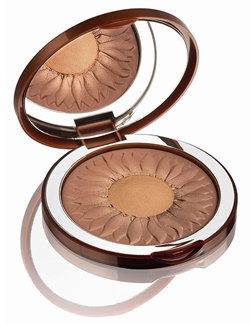 Price:** 35.00 at nordstrom.com
I don't know about you, but when I get a bronzer, I want something that is well worth the money I spend. I read about this bronzer at VieCouture.com and I too found it so worth the money! This is the type of bronzer that left my skin with those small hints of sparkles, which is gorgeous. The tan color of this bronzer is out of this world and will look wonderful on medium and fair skin tones. This product is also perfect for the sun as it has sun protection ingredients in it. When you look at some of the reviews of this bronzer on the Internet, you may be mislead as there are some bad reviews. Why would you listen to bad reviews when I am telling you this is a great product? I think it is time for you to see for yourself just how wonderful this bronzer is. Perhaps, those individuals that left bad reviews do not want you to know their secret to beautiful skin.
5. Bronzing Powder by M.A.C ...
**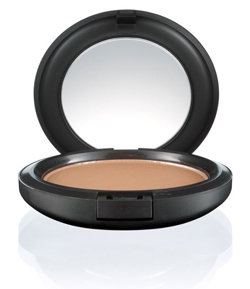 Price:** $21.00 at nordstrom.com
I like bronzing products that have smooth texture and easily go on, which is why I chose Bronzing Powder by M.A.C. I found that this bronzing powder is not like a lot of the other ones. You will have five different tan shades to choose from. Those tan shades have a finish that is very shiny. This is a high quality bronzing powder that is talc-based. I wouldn't look anywhere else, other than right here.
4. Natural Bronzer by Rimmel ...
**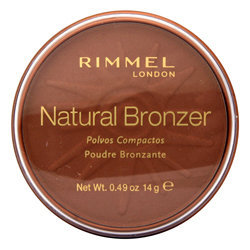 Price: **4.99 at walgreens.com
When I think about make up, the first thing that comes to my mind is natural. What about you? Well, when I was looking for a bronzer, I decided to look at natural bronzer, by Rimmel and I was stunned by the results I got. This bronzer has a smooth texture and the whole process of applying it is very easy. You will be able to do like I did and make your skin shine from any of those three shades that is offered. This is a perfect choice for daytime wear. However, if you have oily skin, then this may not be the best option for you because you do not need anymore shine.
---
3

Sun Gel by Stila ...

**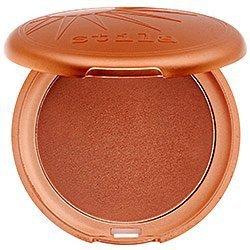 Price:** 24.00 at amazon.com
Personally, I don't really like powders and I like doing things the sophisticated way, if you know what I mean. I chose Sun Gel by Stila all because of the lightweight gel. You can apply this bronzer over foundation simply by using your fingertips. At first, it may seem a bit expensive for you, but hey, it is well worth the try. The tube it comes in may look a bit small, but don't let this fool you as the gel is concentrated. All you will need is a small dab. Yes, I found a small dab goes a long way. If you are not like me and you do not know how to apply gel bronzers, then this may take a bit of practice on your behalf. So what are you waiting for? Get that sun kissed look right away.
2

Dior Essential Bronzing Powder by Dior ...

**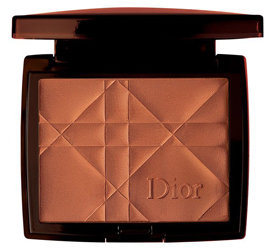 Price:** $40.00 at nordstrom.com
The texture and application of Dior Essential Bronzing Powder by Dior has greatly improved. It is not like the former pressed powder for bronzing. There are four new colors that resemble the golden bronze tons I have been looking for. It's nothing like the former peach orange colors, yuk. If I had to choose a drawback to this product, I would say it is the shine. You know, I like shine, but not too much. Each one of these shades will make your skin sparkle, but those sparkles have a tendency to flake off. But hey, it is not that big of a deal and it is still a great bronzer.
---
1

Terracotta Moisturizing Bronzing Powder by Guerlain ...

**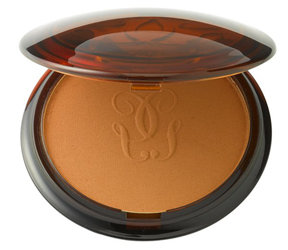 Price:** $46.00 at nordstrom.com
I like bronzers that have a wide array of tones available. I don't like to only have to choose from one tone. With Terracotta Moisturizing Bronzing Powder, I was amazed that I would get to try from four tan-toned colors. Oh, the Shade Number 2 is a bit on the coppery side. Shade number four is if you like having that low glowing shimmer. If you want to spend some money and add some shine to your body, then this is the one for you. A little bit of this bronzer will go a long way on.
---
Comments
Popular
Related
Recent