Fall is here and so are the Smoky Eyes! This Fall is all about eyes and to be more precise - about the Colorful Smoky Eyes! Don't be afraid to add some intense purple, blue, green or brown to your usual eye makeup and you've got the hottest look for this Fall! Not sure which products to use?
Check out these 5 best eyeshadow palettes for smoky-eyes, with any of these you'll achieve the ultimate glamorous ****smoky eye look of the season!
---
5

Lorac Multi-Platinum Palette

img.allw.mn **Expert Opinion: **

"The colors are always beautifully coordinated, the textures of the powders are amazing and the price tags don't make your heart stop. The Multi-Platinum Palette is no exception to the high standards I've come to expect and, in fact, it ups the ante significantly….Like all Lorac palettes, the texture of these powders is sublime. Super soft, pigmented and easily blended out, they're a dream to work with, even something as notoriously temperamental as a glittery black."

**My Opinion: **

I very much like the colors in this palette - an all you need smoky eye kit for this fall. And with the powder texture being so fine, this great palette absolutely belongs in my makeup bag! All for the gentle skin around the eyes!

Price: $37.00 at Sephora.com
---
4

Dior 1-Couleur Powder Mono Eyeshadow in 065 (Silver Dust)

../wp-content/uploads/2008/08/dior.jpg
**Expert Opinion: **

"The smokey eyes I create with these eyeshadows are the best I have every seen. The shadows go on so smoothly that it feels, and looks, like I am applying a cream shadow. The color and intensity last all day. It offers the perfect amount of shimmer without looking like you spilled a container of glitter on yourself."

- Suzy Shopper, from Chicago, US

My Opinion:

Dior is always Dior and with this gorgeous Silver Dust eye shadow you know you'll be paying for top quality, rich color, glamour and luxury. I used to have a Dior duo and I just couldn't have enough! The most beautiful shade, the best texture I've ever tried!

**Price: **$24.50 at Sephora.com
---
3

Prismissime Eyes 9-Colors Eyeshadow in Poetique Blues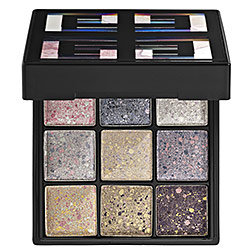 ****
Expert Opinion:
This was my first purchase of Givenchy makeup. I loved the colors, the are pretty and can be used for a dramatic look or a very subtle one. I would recommend this to anyone who enjoys a new look!
- DallasTiff - Sephora Beauty Insider
My Opinion:
I am so intrigued by this new Givenchy 9-colour eyeshadow!!! It's available in Poetic Blues (which are said to be more on a purple side) and in Poetic Browns and it's just the best eyeshadow set for creating glamourous smoky eye this fall! With all those 9 gorgeous shimmering shadows you'll definitely get the most sophisticated and sexy smoky eye ever! I am dying to try it... Although, beware, you might need to apply matte eye shadows as a primer before you apply these gorgeous sparkly hues!
PS: there's also an eye pencil hidden inside - isn't it the best little surprise? :)
Price: $53 at Sephora.com
---
2

Chanel Les 4 Ombre Eyeshadow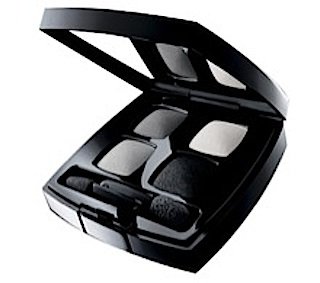 Expert Opinion:
I love the smoky eye look so when I saw the Chanel LES 4 OMBRES Quadra Eye Shadow in Smoky Eye at my girlfriend's (fellow beauty junkie) place I knew we had to play makeup! This palette of white, silver, gray, and black colors can be combined to achieve many variations and intensities of the smoky eye look.
- J'adore Vogue, Beauty/Accessories Editor, from Manhattan, NY,US
My Opinion:
I simply love everything Chanel. Including their gorgeous smoky eye eyeshadows! If you are not quite ready to play with colors this fall, you might as well go with the classic smoky eye in black and grey. These hues will never fail. And with these Chanel eyeshadows you can be sure that your fabulous makeup will feel and look silky smooth and crease-free all day long!
Price: $56 at Nordstrom.com
Have you got some eyeshadows that would be great for this Fall's smoky eye? Please share with me, I'd love to know what eyeshadows you guys love!
---
1

Christian Dior Jazz Club Couture Eye Palette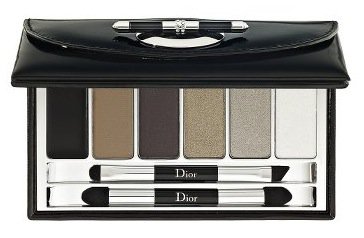 **Expert Opinion: **
Amazing palette.....simply amazing. You get the high quality Dior provides, stunning neutral to brown to black tones, with this incredible iridescent top coat that sparkles in every hue possible!
I am not sure I want to use this up tho....the colours are perfect....soft and demure to dramatic and rich. All in one...I was completely impressed with their staying power, and you can easily go from day to night eye wear with this clutch. Amazing!
If you want a gorgeous, complete, and professional quality makeup clutch all in one...Dior JazzClub is for you! I am loving it!
- Fabulous 44 - Sephora Beauty Insider
My Opinion:
I am simply blown away by this couture smoky eye palette by Dior... Their eyeshadows are always so smooth and silky, they never crease no matter how long you wear the eyeshadows. And this perfect combination of these sophisticated shades makes this Dior limited edition palette simply irresistible! If I manage to save up $65, this is the palette I am splurging on!
Do you want to see this palette in action? Check out the top picture - Jessica Stam is wearing the smoky eye created by this very Dior couture palette... Pretty impressive?
Price: $65 at Sephora.com
More Fabulous Posts on Smoky Eye:
• Top 10 Smoky Eye Looks on Celebrities ...
• 7 Steps for Creating a Perfect Smoky Eye Look…
• 5 Best Mascaras - Expert Reviews ...
• 9 Best Eyeshadows - Expert Reviews…
---
Comments
Popular
Related
Recent